When I say church revival what comes to mind? Big tent? Fire and brimstone preaching? Lots of shouts of Amen, Hallelujah, Thank you Jesus? Certainly in times past we have seen all of these things but truth be told, revival in the church is very rare and sometimes nonexistent today. I think this is mostly because in today's high-tech, fast-paced, rush-rush world we have lost sight of what it means to devote time to steadfast prayer for the unsaved; to share the good news about eternal life. A good definition of revive is found in Merriam-Webster as:
1. to make (someone or something) strong, healthy, or active again
2. to become strong, healthy, or active again
3. to bring (something) back into use or popularity
How descriptive of our church today are those definitions!? We need to be revived – brought back into use or popularity because in so many areas of the world our church is weak and inactive. Take a look at some Christian quotes about revival that I have found.
Featured Christian Quote About Revival: "Oh! men and brethren, what would this heart feel if I could but believe that there were some among you who would go home and pray for a revival men whose faith is large enough, and their love fiery enough to lead them from this moment to exercise unceasing intercessions that God would appear among us and do wondrous things here, as in the times of former generations. " ~ Charles Spurgeon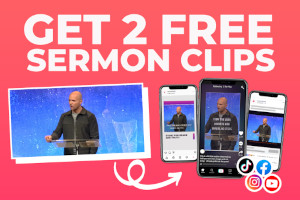 The Bible on Revival
Psalm 19:7 (ESV) The law of the LORD is perfect, reviving the soul; the testimony of the LORD is sure, making wise the simple;
Psalm 80:19 Turn us again, O LORD God of hosts, Cause thy face to shine; and we shall be saved.
Psalm 85:6 Wilt thou not revive us again: That thy people may rejoice in thee?
Isaiah 57:15 For thus saith the high and lofty One That inhabiteth eternity, whose name is Holy; I dwell in the high and holy place, With him also that is of a contrite and humble spirit, To revive the spirit of the humble, And to revive the heart of the contrite ones.
James 4:8 Draw nigh to God, and he will draw nigh to you. Cleanse your hands, ye sinners; and purify your hearts, ye double minded.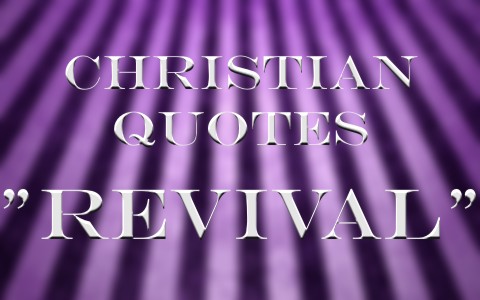 Andrew Murray on Revival
A true revival means nothing less than a revolution, casting out the spirit of worldliness and selfishness, and making God and His love triumph in the heart and life.
The coming revival must begin with a great revival of prayer. It is in the closet, with the door shut, that the sound of abundance of rain will first be heard. An increase of secret prayer with ministers will be the sure harbinger of blessing.
There is need of a great revival of spiritual life, of truly fervent devotion to our Lord Jesus, of entire consecration to His service. It is only in a church in which this spirit of revival has at least begun, that there is any hope of radical change in the relation of the majority of our Christian people to mission work.
Billy Sunday on Revival
I believe there is no doctrine more dangerous to the Church today than to convey the impression that a revival is something peculiar in itself and cannot be judged by the same rules of causes and effect as other things.
When is a revival needed? When carelessness and unconcern keep the people asleep.
When may a revival be expected? When the wickedness of the wicked grieves and distresses the Christian.
Trying to run a church without revivals can be done when you can run a gasoline engine on buttermilk.
Charles Finney on Revival
There can be no revival when Mr. Amen and Mr. Wet-Eyes are not found in the audience.
Revival comes from heaven when heroic souls enter the conflict determined to win or die-or if need be, to win and die! The kingdom of heaven suffereth violence, and the violent take it by force.
A revival is nothing else than a new beginning of obedience to God.
When the church finds its members falling into gross and scandalous sins, then it is time for the church to awake and cry to God for a Revival of Religion.
When there are dissensions, and jealousies, and evil speakings among professors of religion, then there is great need of a revival. These things show that Christians have got far from God, and it is time to think earnestly of a revival.
Henry Blackaby on Revival
When Holy God draws near in true revival, people come under terrible conviction of sin. The outstanding feature of spiritual awakening has been the profound consciousness of the Presence and holiness of God.
All revival begins, and continues, in the prayer meeting. Some have also called prayer the "great fruit of revival." In times of revival, thousands may be found on their knees for hours, lifting up their heartfelt cries, with thanksgiving, to heaven.
During true revival, thousands of lost people are suddenly swept into the Kingdom of God. Scenes of the lost coming to the Savior in great, and unprecedented numbers, are common.
Others on Revival
To look back upon the progress of the divine kingdom upon earth is to review revival periods which have come like refreshing showers upon dry and thirsty ground, making the desert to blossom as the rose, and bringing new eras of spiritual life and activity just when the Church had fallen under the influence of the apathy of the times. ~ E. M Bounds
Have you noticed how much praying for revival has been going on of late – and how little revival has resulted? I believe the problem is that we have been trying to substitute praying for obeying, and it simply will not work. ~ A.W. Tozer
Revival is not just a feeling of excitement of the Lord. We get excited about many things, but excitement is not a revival if God is not the thing that gets us excited. ~ Jerry Falwell
Revival is not just an emotional touch; it's a complete takeover! ~ Nancy Leigh DeMoss
When I pray for revival I pray first for the most radical thing: The utter devotion and allegiance of your hearts to Christ. That you would love Him so deeply and long for Him so passionately that His coming would be your great hope, and death would be gain, and life would be for Christ and His kingdom. ~ John Piper
I see no hope for a revival among God's people today. They are so enamored and so cluttered up with Hollywood and newspapers and magazines and parties and bowling alleys and camping trips and everything else. How in the world are they going to get still long enough to see anything from God? ~ Lester Roloff
Final Thoughts
Revival isn't only about the big tent camp meetings of old. It is about actively sharing what we know with a world of lost and dying souls. Revival is about making the gospel of Jesus Christ popular. It is about not being ashamed of that gospel. It is about being bold and strong even when it is not the popular thing to do.
More quotes for you to read: Christian Faith Quotes
Resources: Scripture quotations are from The Holy Bible, King James Version unless otherwise noted. Blackaby, Henry, Revival Scenes, Revival Commentary