In one sense, the entire universe is God's kingdom; He rightfully owns everything.  Nevertheless, the idea of 'The Kingdom of God/Heaven' carries a special significance in the Scriptures.  In the Old Testament, the nation of Israel was a theocracy.  God was Israel's King and the people of Israel were God's subjects.  It was a nation directly under God's rule, with laws governing daily life.  These laws came directly from God, and some carried the death penalty if broken.  God expected Israel to show the rest of the world what a life lived in worship of God looked like.  They failed.
There are also those who believe the Kingdom of God relates only to the end times scenarios.  Some believe that we need to force the Kingdom of God, or God's rule (theocracy) on our society today.  Many hold ideas that lie somewhere between these two extremes.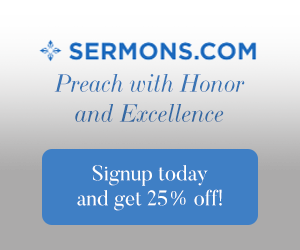 Therefore, what does the Kingdom of God mean today?  What does it mean for the follower of Jesus Christ?  Although, this topic is far too complex to exhaust every nuance and question that might arise, let us take a brief look at this most important subject.
The phrases "Kingdom of God" and "Kingdom of Heaven" are synonymous with one another.
The phrase "Kingdom of Heaven" was used exclusively in Matthew's Gospel.  This can be clearly seen when one compares Matthew 11:11-12 with Luke 7:28; Matthew 13:11 with Mark 4:11 and Luke 8:10; Matthew 13:24 with Mark 4:26; Matthew 13:31 with Mark 4:30 and Luke 13:18; Matthew 13:33 with Luke 13:20; Matthew 18:3 with Mark 10:14 and Luke 18:16; and Matthew 22:2 with Luke 13:29. In each instance, Matthew used the phrase "kingdom of heaven" while Mark and/or Luke used "kingdom of God."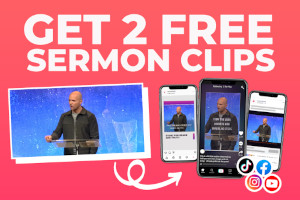 A quick look at this passage in Matthew illustrates the comparison, "And Jesus said to his disciples, "Truly, I say to you, only with difficulty will a rich person enter the kingdom of heaven. Again I tell you, it is easier for a camel to go through the eye of a needle than for a rich person to enter the kingdom of God" (Matthew 19:23-24 ESV).  In the space of two verses, Jesus indicates that the phrases are synonymous and uses them interchangeably.
The Kingdom of God should hold a central place in our lives (Matthew 6:25-33).
Jesus concluded His message on trusting God for the necessities of life with this sentence, "But seek first the kingdom of God and his righteousness, and all these things will be added to you" (Matthew 6:33 ESV).  Jesus was emphasizing the importance of making God, and His Will, the center of one's life.  When one is a loyal subject of the King, he or she will desire to please this King in everything he or she says and does.  The Bible promises, when the follower of Jesus lives in this manner, God will supply all our needs…from the very smallest to the very largest.
Continuing in sin and rebelliousness excludes one from the Kingdom (I Corinthians 6:8-10; Galatians 5:19-22).
It is also important to note that sin, rebelliousness, and disobedience have no place in the Kingdom of God.  The Apostle Paul writes, "Or do you not know that the unrighteous will not inherit the kingdom of God? Do not be deceived: neither the sexually immoral, nor idolaters, nor adulterers, nor men who practice homosexuality, nor thieves, nor the greedy, nor drunkards, nor revilers, nor swindlers will inherit the kingdom of God" (I Corinthians 6:9-10 ESV).  We learn at least two things from this passage: (1) the Kingdom is not for the unrighteous and (2) those who continue in willful sin are outside the Kingdom of God.
Related reading: 5 Biblical Consequences of Sin
The Kingdom of God is a heart/spirit matter (John 8:23, 18:36; Romans 14:16-17).
Jesus repeatedly said that His Kingdom was an otherworldly kingdom.  In John 8:23, Jesus says that He is not from this world.  In John 18:36, Jesus tells Pilate that His Kingdom is not of this world and that, if His Kingdom were of this world, His followers would be using worldly methods ("my servants would have been fighting") to defend it.  This, of course, does not mean that Christians have no influence in the world, but that our faith is measured by our relationship with Jesus, not by the standards of the world.
Some Personal Thoughts
[These are my views, gleaned from my study of the Scripture.  My opinions are not infallible and I understand others may hold differing viewpoints and still be part of the Body of Christ as am I]
The Kingdom of God is the rule of God in the lives of His people.  It is a fact that God is King; however, it is also a fact that many reject His lordship and rebel against His authority.  This rejection and rebellion does not change the fact that He is King.  Humanity has been given everything it needs to become part of God's Kingdom: Jesus made it possible by His life, death, burial, and resurrection.  However, we must respond to God's gracious offer of forgiveness and salvation.  If we continue to reject His lordship and rebel against Him, we will not be a part of the Kingdom of God.
The Kingdom of God/Heaven is not a theocracy.  No one can be forced to accept salvation; it is a choice each one makes for himself or herself.  A government can make laws protecting the people and upholding certain moral standards; however, the Bible never instructs us to coerce or force people to worship God.  Forced worship is not true worship at all; if worship does not come from the heart, it is not real.
Conclusion
Kingdoms exist only where there is a king.  For the Christian, Jesus is our King, we are His subjects, and we comprise the Kingdom of God here on earth. Although Jesus is truly the Lord of all, and all will someday declare this truth (Romans 14:11; Philippians 2:10), there are those who currently reject His Lordship and live in rebellion against Him.
Although there are multiple views as to what the Kingdom of God/Heaven means, there are some facts that are clear from the Bible.  The Kingdom is something to be sought; being in the Kingdom means that we are willful subjects of the Lord Jesus Christ.  The Kingdom is made up of those who have been made righteous through their relationship with God, in the Old Testament, and faith in Jesus Christ for the forgiveness of their sins, in the New Testament.  Jesus preached a lot about the Kingdom of God; therefore, we should take it seriously.  When we share the Gospel with a lost and hurting world, we are opening the door to the Kingdom of God.  Let us be faithful in this endeavor.
Resources – The Holy Bible, English Standard Version "Scripture quotations are from The Holy Bible, English Standard Version® (ESV®), copyright © 2001 by Crossway, a publishing ministry of Good News Publishers. Used by permission. All rights reserved."