One of the definitions of faith that Merriam-Webster online uses is: "something that is believed especially with strong conviction; especially : a system of religious beliefs <the Protestant faith>" [1]  The Bible simply defines faith as "the substance of things hoped for, the evidence of things not seen (Hebrews 11:1 KJV)". But I have noticed that faith is the subject of many speeches, sayings and quotes as well. Here are 20 Christian faith quotes that I have found to be very moving.
"Faith takes God without any ifs." ~ D.L. Moody (American Evangelist)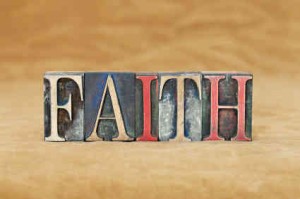 "To give up faith in Christ is to give up faith in humanity; to believe in Christ is to believe in the redeption and final glorification of men; and this faith is the best inspiration to a holy and useful life for the good of our race of the glory of God."  ~ Philip Schaff (Theologian)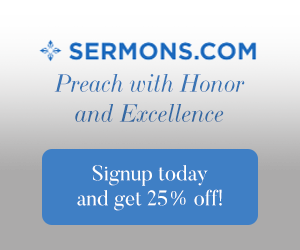 "Faith is the silver thread upon which the pearls of the graces are to be hung. Break that, and you have broken the string — the pearls lie scattered on the ground."  ~ Charles  H. Spurgeon (Nineteenth Century English Preacher)

"God loves with a great love the man whose heart is bursting with a passion for the impossible."  ~ William Booth (A British Methodist Preacher and founder of the Salvation Army)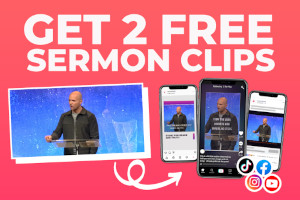 "Faith sees the invisible, believes the unbelievable, and receives the impossible."  ~ Corrie Ten Boom (A Dutch Christian who helped many Jews escape the Nazi Holocaust)

"Cleverness is cheap. It is faith that He praises."  ~ George Macdonald (Scottish author, poet and Christian minister)

"A string of opinions no more constitutes faith, than a string of beads constitutes holiness."  ~ John Wesley (Anglican cleric and Christian Theologian, co-founder of the Methodist Church)

"Talk what we will of faith, if we do not trust and rely upon Him, we do not believe in Him."  ~ Anthony Farindon (Famous English Preacher)
"The only way to learn strong faith is to endure great trials."  ~ George Muller (English Evangelist)

"I do not want merely to possess a faith, I want a faith that possesses me."  ~ Charles Kingsley (English Clergyman)
"When I cannot enjoy the faith of assurance, I live by the faith of adherence."  ~ Matthew Henry (English Bible Commentator and Minister)

"I believe in Christianity as I believe that the sun has risen: not only because I see it, but because by it I see everything else."  ~ C. S. Lewis (Novelist, Lay Theologian and Christian Apologist)

"Faith must have adequate evidence, else it is mere superstition."  ~ A. A. Hodge (Leader in the American Presbyterian Church)

"Temptation exercises our faith and teaches us to pray."  ~ A. B. Simpson (Founder of the Christian Missionary Alliance)

"We need a quickening of faith; faith in the power of the God of Pentecost to convict and convert three thousand in a day. Faith, not in a process of culture by which we hope to train children into a state of salvation, but faith in the mighty God who can quicken a dead soul into life in a moment; faith in moral and spiritual revolution rather than evolution."  ~ A. C. Dixon (Pastor, Bible Expositor and Evangelist)

"There is still One whose faith in you has never wavered. And how wonderful it is that that one should be Jesus Christ! It was a wonderful dream God dreamed, Christ says, when He created you; it was a stately being that was in His mind when you were fashioned; and I can make you all He meant that you should be."  ~ A. J. Gossip (Professor of Christian Ethics and Practical Theology)

"By faith we are taken into Christ, made at once safe from holy wrath against sin, and kept safe from all perils and penalties. He, our divine Redeemer, becomes to us the new sphere of harmony and unity with God and His law, with His life and His holiness." ~ A. T. Pierson (American Presbyterian Pastor)

"The Bible recognizes no faith that does not lead to obedience, nor does it recognize any obedience that does not spring from faith. The two are at opposite sides of the same coin."  ~ A. W. Tozer (American Preacher and Author)

"Every science in a certain degree starts from faith, and, on the contrary, faith, which does not lead to science, is mistaken faith or superstition, but real, genuine faith it is not."  ~ Abraham Kuyper (Dutch Theologian)

"I've seen dreams that move the mountains, hope that doesn't ever end, even when the sky is falling. I've seen miracles just happen, silent prayers get answered, broken hearts become brand new — That's what faith can do"  ~ Kutless (American Christian Band from Portland, Oregon)
Help Grow the List
What Christian faith quotes do you have to share? Please include them in the comments below.
Sources:
[1] http://www.merriam-webster.com/dictionary/faith
The Holy Bible, King James Version
YouTube video: "What Faith Can Do" by Kutless