Perseverance is a great virtue to have. The Bible has some great quotes about the importance of persevering through any trial or tribulation. Are you having a hard time enduring through a trial? Check out this list of quotes and verses to encourage you along your way. My prayer is that one of these quotes or verses speaks to you and provides a spark for you to continue to persevere in your situation. Enjoy these!
Famous Perseverance Quotes
Football is like life, it requires perseverance, self-denial, hard work sacrifice, dedication and respect for authority– Vince Lombardi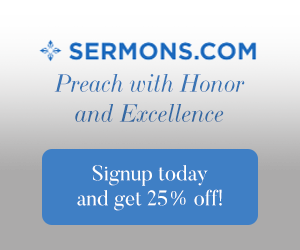 To persevere in one's duty and be silent, is the best answer to calumny.- George Washington
We must never despair; our situation has been compromising before, and it has changed for the better; so I trust it will again. If difficulties arise, we must put forth new exertion and proportion our efforts to the exigencies of the times.- George Washington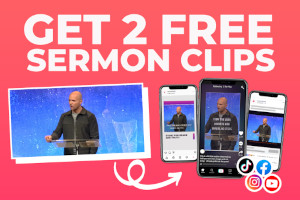 I am only one, but still I am one. I cannot do everything, but still I can do something; and because I cannot do everything, I will not refuse to do something that I can do- Helen Keller
Genius is divine perseverance. Genius I cannot claim nor even extra brightness but perseverance all can have.- Woodrow Wilson
Bible Quotes About Perseverance
Matthew 10:22 and you will be hated by all for my name's sake. But the one who endures to the end will be saved.
Romans 5:3-4 More than that, we rejoice in our sufferings, knowing that suffering produces endurance, and endurance produces character, and character produces hope,
Galatians 6:9And let us not grow weary of doing good, for in due season we will reap, if we do not give up.
Philippians 1:6And I am sure of this, that he who began a good work in you will bring it to completion at the day of Jesus Christ.
1 Timothy 4:16 Keep a close watch on yourself and on the teaching. Persist in this, for by so doing you will save both yourself and your hearers.
Hebrews 10:36 For you have need of endurance, so that when you have done the will of God you may receive what is promised.
Hebrews 12:1 Therefore, since we are surrounded by so great a cloud of witnesses, let us also lay aside every weight, and sin which clings so closely, and let us run with endurance the race that is set before us,
James 5:11Behold, we consider those blessed who remained steadfast. You have heard of the steadfastness of Job, and you have seen the purpose of the Lord, how the Lord is compassionate and merciful.
2 Peter 1:5-7 For this very reason, make every effort to supplement your faith with virtue, and virtue with knowledge, and knowledge with self-control, and self-control with steadfastness, and steadfastness with godliness, and godliness with brotherly affection, and brotherly affection with love.
Revelation 2:2 "'I know your works, your toil and your patient endurance, and how you cannot bear with those who are evil, but have tested those who call themselves apostles and are not, and found them to be false.
C.S. Lewis Quotes About Perseverance
God knows our situation; He will not judge us as if we had no difficulties to overcome. What matters is the sincerity and perseverance of our will to overcome them.
We all want progress, but if you're on the wrong road, progress means doing an about-turn and walking back to the right road; in that case, the man who turns back soonest is the most progressive.
What saves a man is to take a step. Then another step.
Christian Perseverance Quotes
By perseverance the snail reached the ark.– Charles Spurgeon
If you're running a 26-mile marathon, remember that every mile is run one step at a time. If you are writing a book, do it one page at a time. If you're trying to master a new language, try it one word at a time. There are 365 days in the average year. Divide any project by 365 and you'll find that no job is all that intimidating.- Charles Swindoll
Becoming like Christ is a long, slow process of growth.- Rick Warren
Many of us harbor hidden low self-esteem. We deem everything and everyone more important that ourselves and think that meeting their needs is more important than eeting our own. But if you run out of gas, everyone riding with you will be left stranded.- T.D. Jakes
Our motto must continue to be perseverance. And ultimately I trust the Almighty will crown our efforts with success.- William Wilberforce
Battles are fought in our minds every day. When we begin to feel the battle is just too difficult and want to give up, we must choose to resist negative thoughts and be determined to rise above our problems. We must decide that we're not going to quit. When we're bombarded with doubts and fears, we must take a stand and say: "I'll never give up! God's on my side. He loves me, and He's helping me! I'm going to make it!- Joyce Meyer
We are able to persevere only because God works within us, within our free wills. And because God is at work in us, we are certain to persevere. The decrees of God concerning election are immutable. They do not change, because He does not change. All whom He justifies He glorifies. None of the elect has ever been lost.-R.C Sproul
Was This Article Helpful?
If this article was helpful to you, please consider linking this article to your own blog or sharing this through the social buttons to the left. You might also find some of these other good Christian Quote articles helpful:
Inspirational Quotes About Children
Resources:
The Holy Bible, English Standard Version
"Scripture quotations are from The Holy Bible, English Standard Version® (ESV®), copyright © 2001 by Crossway, a publishing ministry of Good News Publishers. Used by permission. All rights reserved."