There are so many great waiting quotes that help to put things in perspective when we find it hard to be patient. The Bible has some great quotes about waiting and direction from God on why we wait. All Christians are waiting to some extent as our true home is in heaven. I hope you enjoy these quotes about waiting and encourage you to be patient in what ever situation you find yourself in today.
Famous Quotes on Waiting
Things may come to those who wait, but only the things left by those who hustle –Abraham Lincoln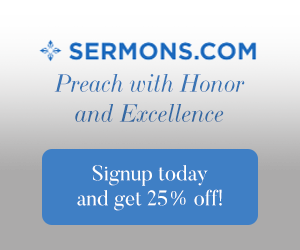 He that can have Patience, can have what he will– Benjamin Franklin
All things come to him who waits – provided he knows what he is waiting for. –Woodrow T. Wilson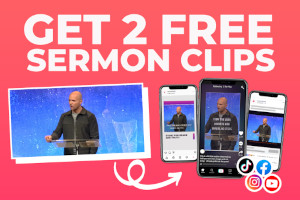 How much of human life is lost in waiting? –Ralph Waldo Emerson
Bible Quotes on Waiting
Isaiah 40:30-33 Even youths shall faint and be weary, and young men shall fall exhausted; but they who wait for the LORD shall renew their strength; they shall mount up with wings like eagles; they shall run and not be weary; they shall walk and not faint.
Psalm 37:9 For the evildoers shall be cut off,  but those who wait for the LORD shall inherit the land.
Psalm 37:34  Wait for the LORD and keep his way, and he will exalt you to inherit the land; you will look on when the wicked are cut off.
Psalm 130:5-6 I wait for the LORD, my soul waits, and in his word I hope; my soul waits for the Lord more than watchmen for the morning, more than watchmen for the morning.
2 Corinthians 4:16-18 So we do not lose heart. Though our outer self is wasting away, our inner self is being renewed day by day. For this light momentary affliction is preparing for us an eternal weight of glory beyond all comparison,  as we look not to the things that are seen but to the things that are unseen. For the things that are seen are transient, but the things that are unseen are eternal.
Galatians 6:9And let us not grow weary of doing good, for in due season we will reap, if we do not give up.
Philippians 3:20But our citizenship is in heaven, and from it we await a Savior, the Lord Jesus Christ,
2 Peter 3:9  The Lord is not slow to fulfill his promise as some count slowness, but is patient toward you, not wishing that any should perish, but that all should reach repentance.
Charles Spurgeon Waiting Quotes
"Stand still" – keep the posture of an upright man, ready for action, expecting further orders, cheerfully and patiently awaiting the directing voice; and it will not be long ere God shall say to you, as distinctly as Moses said it to the people of Israel, "Go forward." 

If the Lord Jehovah makes us wait, let us do so with our whole hearts; for blessed are all they that wait for Him. He is worth waiting for. The waiting itself is beneficial to us: it tries faith, exercises patience, trains submission, and endears the blessing when it comes. The Lord's people have always been a waiting people- Charles Spurgeon
Those who do not hope cannot wait; but if we hope for that we see not, then do we with patience wait for it.
Christian Quotes on Waiting
My observation is that women are merely waiting for their husbands to assume leadership. – James Dobson
Biblically, waiting is not just something we have to do until we get what we want. Waiting is part of the process of becoming what God wants us to be. – John Ortberg
If any are inclined to despond, because they do not have such patience, let them be of good courage. It is in the course of our feeble and very imperfect waiting that God Himself, by His hidden power, strengthens us and works out in us the patience of the great saints, the patience of Christ Himself. – Andrew Murray
Quite honestly, most people are quick to "write someone off." But our God is a God of the second chance. Learn from One who is patient with you, and you'll learn to be patient with others. – Woodrow Kroll
He may delay because it would not be safe to give us at once what we ask: we are not ready for it. To give ere we could truly receive, would be to destroy the very heart and hope of prayer, to cease to be our Father. The delay itself may work to bring us nearer to our help, to increase the desire, perfect the prayer, and ripen the receptive condition.- George Macdonald
To wait on God means to pause and soberly consider our own inadequacy and the Lord's all-sufficiency, and to seek counsel and help from the Lord, and to hope in Him (Psm. 33:20-22; Isa. 8:17)… The folly of not waiting for God is that we forfeit the blessing of having God work for us. The evil of not waiting on God is that we oppose God's will to exalt Himself in mercy.- John Piper
The important work of moving the world forward does not wait to be done by perfect men. – George Eliot
Teach us, O Lord, the disciplines of patience, for to wait is often harder than to work. – Peter Marshall
What then are we to do about our problems? We must learn to live with them until such time as God delivers us from them…we must pray for grace to endure them without murmuring. Problems patiently endured will work for our spiritual perfecting. They harm us only when we resist them or endure them unwillingly.- A.W. Tozer 
Timing is so important! If you are going to be successful in dance, you must be able to respond to rhythm and timing. It's the same in the Spirit. People who don't understand God's timing can become spiritually spastic, trying to make the right things happen at the wrong time. They don't get His rhythm – and everyone can tell they are out of step. They birth things prematurely, threatening the very lives of their God-given dreams. – T. D. Jakes
Other Good Articles to Read Today

Inspirational Quotes About Children
Resources: The Holy Bible, English Standard Version "Scripture quotations are from The Holy Bible, English Standard Version® (ESV®), copyright © 2001 by Crossway, a publishing ministry of Good News Publishers. Used by permission. All rights reserved."www.dailychristianquote.com,www.youtube.com- " While I Am Waiting"- John Waller