Are you going on a mission trip soon or looking for inspiration for a missionary. Bible verses and famous quotes have a way of shaping our minds around a more Godly vision. Here are some of my favorite Bible quotes and Christian quotes for mission trips, missionaries and missions.
Mission Trip Bible Quotes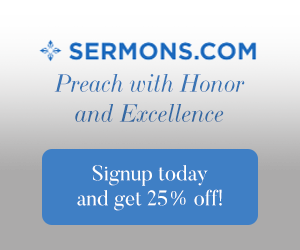 Matthew 28:19-20  Go therefore and make disciples of all nations, baptizing them in the name of the Father and of the Son and of the Holy Spirit, teaching them to observe all that I have commanded you. And behold, I am with you always, to the end of the age."
1 Peter 3:15  but in your hearts honor Christ the Lord as holy, always being prepared to make a defense to anyone who asks you for a reason for the hope that is in you; yet do it with gentleness and respect,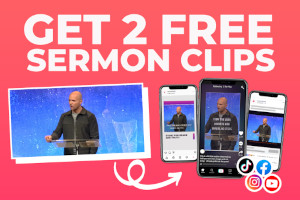 Matthew 24:14  And this gospel of the kingdom will be proclaimed throughout the whole world as a testimony to all nations, and then the end will come.
2 Timothy 2:15  Do your best to present yourself to God as one approved, a worker who has no need to be ashamed, rightly handling the word of truth.
Galatians 6:9  And let us not grow weary of doing good, for in due season we will reap, if we do not give up.
Quotes About Missions, Missionaries, and Mission Trips
"God's work done in God's way will never lack God's supplies."- Hudson Taylor

"Prepare for the worst, expect the best, and take what comes." – Robert Speer
"The mark of a great church is not its seating capacity, but its sending capacity." – Mike Stachura
"Answering a student's question, 'Will the heathen who have not heard the Gospel be saved?' thus, 'It is more a question with me whether we who have the Gospel and fail to give it to those who have not, can be saved.'" – C.H. Spurgeon
"The man…looking at him with a smile that only half concealed his contempt, inquired, "Now Mr. Morrison do you really expect that you will make an impression on the idolatry of the Chinese Empire?" "No sir," said Morrison, "but I expect that God will." – Robert Morrison
"It will not do to say that you have no special call to go to China. With these facts before you and with the command of the Lord Jesus to go and preach  the gospel to every creature, you need rather to ascertain whether you have a special call to stay at home." – Hudson Taylor
"He is no fool who gives what he cannot keep to gain what he cannot lose."- Jim Elliot
"God uses men who are weak and feeble enough to lean on him." — Hudson Taylor
"Expect great things from God; attempt great things for God" — William Carey
"If Jesus Christ be God and died for me, then no sacrifice can be too great for me to make for Him." — C.T. Studd
"We talk of the Second Coming; half the world has never heard of the first." — Oswald J. Smith
"In our lifetime, wouldn't it be sad if we spent more time washing dishes or swatting flies or mowing the yard or watching television than praying for world missions?" — Dave Davidson
"To belong to Jesus is to embrace the nations with Him." — John Piper
"Go, send, or disobey." — John Piper
"God isn't looking for people of great faith, but for individuals ready to follow Him" — Hudson Taylor
"The best remedy for a sick church is to put it on a missionary diet." — Unknown
"Christ wants not nibblers of the possible, but grabbers of the impossible." — C.T. Studd
These are some of my favorite quotes about missions, missionaries or for mission trips. What are you favorite quotes? Post them in the comments.
Another Article of Interest:
How to Become a Christian Missionary
Resources:
The Holy Bible, English Standard Version
"Scripture quotations are from The Holy Bible, English Standard Version® (ESV®), copyright © 2001 by Crossway, a publishing ministry of Good News Publishers. Used by permission. All rights reserved."
www.home.snu.edu