The Bible is one of the greatest sources of names that you can find. Names in the Bible are many times given for the physical characteristics of a location in which a child is born or the characteristics of the child himself (color of hair or skin, etc.). We also see that the LORD gives names in remembrance of events and based upon emotions too. For example, Ishmael, Abram's son by his handmaid was named such because the LORD, speaking to the handmaid (through an angel) said "… You shall call his name Ishmael because the LORD has listened to your affliction" (Gen 16:11).
The Bible says "A good name is to be chosen rather than great riches, and favor is better than silver or gold." (Prov. 22:1). Here are twenty Christian baby names for girls that I found in the Bible along with the origin, meaning and a Bible reference.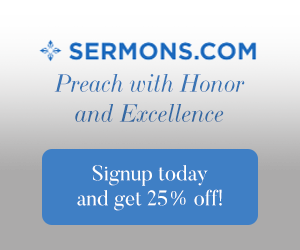 20 Christian Baby Girls Names
| | | |
| --- | --- | --- |
| Name | Origin and Meaning | Where it is Found in the Bible |
| Abigail | (Hebrew) "the joy of the father" | 1 Samuel 25:3 Now the name of the man was Nabal, and the name of his wife Abigail. The woman was discerning and beautiful, but the man was harsh and badly behaved; he was a Calebite. |
| Anna or Ann | (Greek from Hebrew) "courteous; gracious" | Luke 2:36-27 And there was a prophetess, Anna, the daughter of Phanuel, of the tribe of Asher. She was advanced in years, having lived with her husband seven years from when she was a virgin, and then as a widow until she was eighty-four. She did not depart from the temple, worshiping with fasting and prayer night and day. |
| Bernice | (Greek) "bring victory" | Acts 25:13 Now when some days had passed, Agrippa the king and Bernice arrived at Caesarea and greeted Festus. |
| Bethany | (Hebrew) "the house of song" | Matthew 21:14 And leaving them, he went out of the city to Bethany and lodged there. |
| Charity | (Latin) "dear; love" | 1 Corinthians 13:4-7 (KJV) Charity suffereth long, and is kind; charity envieth not; charity vaunteth not itself, is not puffed up, Doth not behave itself unseemly, seeketh not her own, is not easily provoked, thinketh no evil; Rejoiceth not in iniquity, but rejoiceth in the truth; Beareth all things, believeth all things, hopeth all things, endureth all things. |
| Elisha or Alicia | (Latin from Hebrew Elizabeth) "salvation of God" | Luke 1:5 In the days of Herod, king of Judea, there was a priest named Zechariah, of the division of Abijah. And he had a wife from the daughters of Aaron, and her name was Elizabeth. |
| Eve or Eva | (Hebrew) "living; life" | Genesis 3:20 The man called his wife's name Eve, because she was the mother of all living |
| Faith | (Latin) "loyalty; belief" | 1 Corinthians 13:13 So now faith, hope, and love abide, these three; but the greatest of these is love. |
| Hannah | (Hebrew) "merciful" | 1 Samuel 1:1-2,19-20 There was a certain man of Ramathaim-zophim of the hill country of Ephraim whose name was Elkanah the son of Jeroham, son of Elihu, son of Tohu, son of Zuph, an Ephrathite. He had two wives. The name of the one was Hannah, and the name of the other, Peninnah. And Peninnah had children, but Hannah had no children… And Elkanah knew Hannah his wife, and the LORD remembered her. And in due time Hannah conceived and bore a son, and she called his name Samuel, for she said, "I have asked for him from the LORD." |
| Joanna or Joanne | (Hebrew) "gift of the LORD" | Luke 8:1-3 Soon afterward he went on through cities and villages, proclaiming and bringing the good news of the kingdom of God. And the twelve were with him, and also some women who had been healed of evil spirits and infirmities: Mary, called Magdalene, from whom seven demons had gone out, and Joanna, the wife of Chuza, Herod's household manager, and Susanna, and many others, who provided for them out of their means. |
| Joella | (Hebrew from Joel) "the LORD is God" | Joel 1:1 The word of the LORD that came to Joel, the son of Pethuel: |
| Julia or Julie | (Latin) "hair that is soft and smooth" | Romans 16:15 Greet Philologus, Julia, Nereus and his sister, and Olympas, and all the saints who are with them. |
| Lillian or Lily | (Latin) "beautiful; pure" | Song of Solomon 2:1 I am a rose of Sharon, a lily of the valleys. |
| Naomi | (Hebrew) "easy to get along with" | Ruth 1:2 The name of the man was Elimelech and the name of his wife Naomi, and the names of his two sons were Mahlon and Chilion. They were Ephrathites from Bethlehem in Judah. They went into the country of Moab and remained there. |
| Phoebe | (Greek) "pure" | Romans 16:1 I commend to you our sister Phoebe, a servant of the church at Cenchreae, |
| Sarah or Sara | (Hebrew) "lady; princess" | Genesis 17:15-16 And God said to Abraham, "As for Sarai your wife, you shall not call her name Sarai, but Sarah shall be her name. I will bless her, and moreover, I will give you a son by her. I will bless her, and she shall become nations; kings of peoples shall come from her." |
| Shiloh | (Hebrew) "peace; abundance" | Joshua 18:8 So the men arose and went, and Joshua charged those who went to write the description of the land, saying, "Go up and down in the land and write a description and return to me. And I will cast lots for you here before the LORD in Shiloh." |
| Talitha | (Aramaic) "little girl" | Mark 5:38-41 They came to the house of the ruler of the synagogue, and Jesus saw a commotion, people weeping and wailing loudly. And when he had entered, he said to them, "Why are you making a commotion and weeping? The child is not dead but sleeping." And they laughed at him. But he put them all outside and took the child's father and mother and those who were with him and went in where the child was.  Taking her by the hand he said to her, "Talitha cumi," which means, "Little girl, I say to you, arise." |
| Terah | (Hebrew) "to breathe" | Numbers 33:27 And they set out from Tahath and camped at Terah. |
| Victoria | (Latin) "victory" | Deuteronomy 20:2-4 And when you draw near to the battle, the priest shall come forward and speak to the people and shall say to them, 'Hear, O Israel, today you are drawing near for battle against your enemies: let not your heart faint. Do not fear or panic or be in dread of them, for the LORD your God is he who goes with you to fight for you against your enemies, to give you the victory.' |
Please add any of your favorite Christian Baby girl names to the comments!
Resources
The Holy Bible, English Standard Version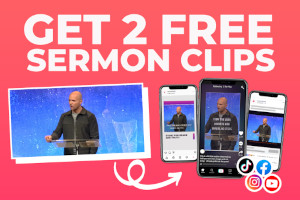 "Scripture quotations are from The Holy Bible, English Standard Version<sup>®</sup> (ESV<sup>®</sup>), copyright © 2001 by Crossway, a publishing ministry of Good News Publishers. Used by permission. All rights reserved."