Our example of Compassion comes from the compassion God had on us. Check  out this list of inspirational compassion quotes and sayings and share your favorite with others in the comments. Enjoy!
Famous Quotes on Compassion
I believe in human dignity as the source of national purpose, human liberty as the source of national action, the human heart as the source of national compassion, and in the human mind as the source of our invention and our ideas – John F Kennedy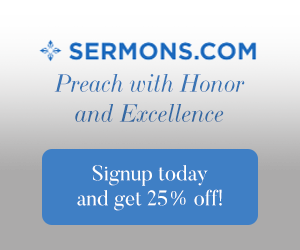 The purpose of life is not to be happy. It is to be useful, to be honorable, to be compassionate, to have it make some difference that you have lived and lived well. –Ralph Waldo Emerson
His is a loving, tender hand, full of sympathy and compassion.- D.L. Moody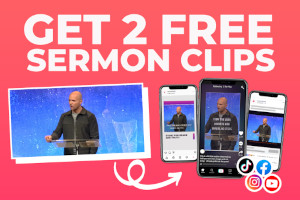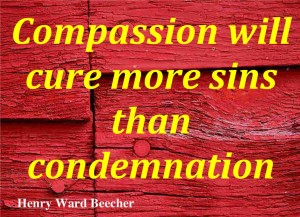 Compassion will cure more sins than condemnation.– Henry Ward Beecher
By compassion we make others' misery our own, and so, by relieving them we relieve ourselves also. –  Thomas Browne, Sr.
Bible Quotes About Compassion
Psalm 86:15 But you, O Lord, are a God merciful and gracious, slow to anger and abounding in steadfast love and faithfulness.
Psalm 111:4 He has caused his wondrous works to be remembered; the LORD is gracious and merciful.
Matthew 9:36 When he saw the crowds, he had compassion for them, because they were harassed and helpless, like sheep without a shepherd.
Luke 6:36 Be merciful, even as  your Father is merciful.
Luke 10:33 But a Samaritan, as he journeyed, came to where he was, and when he saw him, he had compassion.
Romans 12:15 Rejoice with those who rejoice, weep with those who weep.
Colossians 3:12  Put on then, as God's chosen ones, holy and beloved, compassionate hearts, kindness, humility, meekness, and patience,
Respond To Others With Compassion
There is a great ministry called Compassion International that helps support the less fortunate children around the globe both with physical and spiritual needs. Will you become a sponsor?
 Christian Compassion Quotes
A good character is the best tombstone.  Those who loved you and were helped by you will remember you when forget-me-nots have withered.  Carve your name on hearts, not on marble.  ~Charles H. Spurgeon
I choose kindness… I will be kind to the poor, for they are alone. Kind to the rich, for they are afraid. And kind to the unkind, for such is how God has treated me– Max Lucado
The "least of my brethren" are the hungry and the lonely, not only for food, but for the Word of God; the thirsty and the ignorant not only for water, but also for knowledge, peace, truth, justice and love; the naked and the unloved, not only for clothes but also for human dignity; the unwanted; the unborn child; the racially discriminated against; the homeless and abandoned, not only for a shelter made of bricks, but for a heart that understands, that covers, that loves; the sick, the dying destitutes, and the captives, not only in body, but also in mind and spirit; all those who have lost all hope and faith in life; the alcoholics and dying addicts and all those who have lost God (for them God was but God is) and who have lost all hope in the power of the Spirit. – Mother Teresa
We must never minimize the suffering of another. Scripture's mandate to us is, "Weep with them that weep." (Romans 12:15, KJV) – Billy Graham
People may excite in themselves a glow of compassion, not by toasting their feet at the fire, and saying: "Lord, teach me compassion," but by going and seeking an object that requires compassion. – Henry Ward Beecher
If we have no zeal for the glory of God our mercy must be superficial, man-centred human improvement with no eternal significance. And if our zeal for the glory of God is not a revelling in his mercy, than our so-called zeal, in spite of all its protests, is our of touch with God and hypocritical. – John Piper
Few things are so deadly as a misguided sense of compassion. – Chuck Colson
It is important that when we are engaged in admonition or exhortation or confrontation with a brother who is overcome in sin, we call attention to the truth in an extraordinarily compassionate and tender and loving spirit.- R.C. Sproul
Remember that even Jesus' most scathing denunciation – a blistering diatribe against the religious leaders of Jerusalem Matthew 23 – ends with Christ weeping over Jerusalem. Compassion colored everything He did.- John MacArthur
No matter how low down you are; no matter what your disposition has been; you may be low in your thoughts, words, and actions; you may be selfish; your heart may be overflowing with corruption and wickedness; yet Jesus will have compassion upon you. He will speak comforting words to you; not treat you coldly or spurn you, as perhaps those of earth would, but will speak tender words, and words of love and affection and kindness. Just come at once. He is a faithful friend – a friend that sticketh closer than a brother.- D.L. Moody
Other Articles You Might Enjoy
Resources: The Holy Bible, English Standard Version "Scripture quotations are from The Holy Bible, English Standard Version® (ESV®), copyright © 2001 by Crossway, a publishing ministry of Good News Publishers. Used by permission. All rights reserved."  www.youtube.com– Song " Do you feel their pain?" – Steve Camp