Many of us have fond memories of spending the Christmas holidays with our families growing up. Now we have children or grandchildren of our own that we want to build memories with. Here are 10 family Christmas traditions that you can consider implementing with the young ones in your life.
Reading the Christmas Story
One of the traditions I started with my children is reading Luke 2:1-20 on Christmas morning. Some years we start working on memorizing (or refreshing our memory) of this passage a few days before Christmas so that we can all quote the verses together.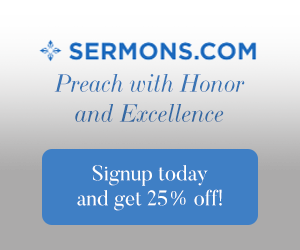 If you have a Bible passage that you want to read, you can read it in unison or get creative and have each person read a few verses from the passage. With younger children who are just learning to read, consider giving them have the honor of being the reader for that year's Christmas passage.
Special Church Service
Perhaps your church has a special Christmas eve celebration. You can make it a part of your family Christmas traditions to attend this special time. Many of these services are filled with familiar Christmas songs and are shorter in length than a typical church service. If your church does not have a special service, it may be a good time to visit one of your friend's churches without feeling like you have forsaken your own congregation.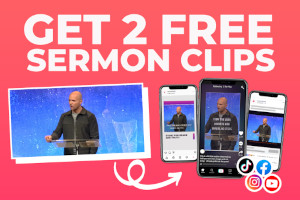 Christmas Caroling
Caroling with friends or a church group is a great way to spend the evenings leading up to Christmas day. My family and I have enjoyed caroling the last several years with different groups. At times we have driven around town to sing for friends and family members and other times we have just randomly walked up and down the street and sang at every house where we could find someone home.
Gift Giving
Most people participate in the tradition of giving gifts. As a special event you could consider giving a gift to a needy family or organization each year. Have your kids donate some of their best toys to a homeless shelter, orphanage or struggling family. The whole family can get involved in a trip to the grocery store to pick out staple food items to donate as well.
Christmas Movies
There are many Christmas-themed, family oriented movies that you can enjoy. Whether it is the same movie that you watch as a family or a different movie each year, your children can look forward to that special night when you all sit down to enjoy a show together.
Handel's Messiah
Even if you are not a fan of stuffy classical music, Handel's Messiah is filled with melodies you are probably familiar with. We don't get to do it every year, but when we are together and we can find a live presentation of the Messiah, my mom and I like to attend. When we can't catch it live, we enjoy seeing one of the ever present TV recordings or listening to our favorite rendition from the London Philharmonic Choir and Orchestra.
Church Christmas Play
Sometimes it is painful to sit through the poor acting by other people's children, but when your little ones are on stage you can become very forgiving. Whether it is an Oscar winning production or not, giving your children a chance to be in a church Christmas play can be used to help reinforce the story of Christmas.
Christmas Dinner
An elaborate Christmas dinner is a beautiful thing to behold. Putting it together can be a nightmare though. Simplify your Christmas dinner to something that you can enjoy as a family and not be too stressed.
Because my wife, children and I have spent several Christmases away from the rest of our family, we have our own Christmas dinner that has become a tradition for our little group of four. We cook up steak, shrimp and baked potatoes. It is neither an elaborate meal, nor simple enough to have every day. It has become a simple Christmas tradition for us.
Homemade Treats
One of the highlights of visiting my great-aunt and uncle when I was growing up was all the homemade candies and cookies. We didn't get to participate in making the treats, but we certainly enjoyed eating them. You can teach your children to make various Christmas candies and treats that they can look forward to making every year.
Christmas Decorations
People complain that Christmas is has become overly commercial yet they still enjoy seeing the lights and enjoying the atmosphere surrounding this special holiday. Decorating your own house or tree can be filled with family togetherness and afford you time to talk with your children about the reason you celebrate each year.
Your Traditions
Please share in the comments below what your favorite Christmas traditions are. This holiday season is a great time to help your family re-focus on why we celebrate Christmas as Christians. If you don't have any traditions of your own, I hope these 10 ideas help you make Christmas a special time for your family.