The Bible tells us that it is important to guard our minds from sinful thoughts. From wrong thinking comes wrong actions. Proverbs 4:23 says, "Keep thy heart with all diligence; for out of it are the issues of life." This verse says that to guard your heart it will take diligence. That means it is something that doesn't happen without effort. 2 Corinthians 10:5 says that we need to bring wrong thoughts into captivity. We must control our mind so that we can obey Christ. "Casting down imaginations, and every high thing that exalteth itself against the knowledge of God, and bringing into captivity every thought to the obedience of Christ;"
So how are you to fill your mind with the right thoughts? How can you fight this war against wicked thinking. Here are five ways to help you avoid sinful thoughts which become wrong habits.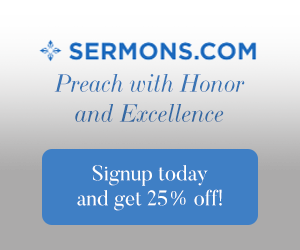 Fill Your Mind With God's Word
Philippians 4:8 "Finally, brethren, whatsoever things are true, whatsoever things are honest, whatsoever things are just, whatsoever things are pure, whatsoever things are lovely, whatsoever things are of good report; if there be any virtue, and if there be any praise, think on these things."
The Bible fits the description of all these things that Paul writes about in Philippians. When you pack your mind with songs full of ungodly lyrics you can't expect to have pure thoughts. You need to focus on the true, honest and pure teaching of the Bible.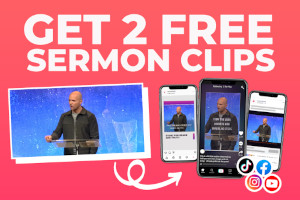 Memorizing Bible verses and passages is a great way to fill your mind with God's Word. Look at some of the many verse lists we have here at What Christians Want to Know: Bible Verses by Topic and start memorizing God's Word. If you are memorizing and meditating on the Bible then it will begin to push out the ungodly thoughts from the world and your past.
Keep Your Mind Clean
Psalm 101:3 "I will set no wicked thing before mine eyes: I hate the work of them that turn aside; it shall not cleave to me."

Job 31:1 "I made a covenant with mine eyes; why then should I think upon a maid?"
As the verse in 2 Corinthians reminds us, the battle for your mind is an active one. It is not something that you can passively win. You must work to keep your mind pure. The psalmist says that he would set no wicked thing before his eyes. Job covenanted with himself to keep his eyes pure because he knew that men are attracted by what they see. These two verses say that if we can keep our eyes from seeing things that are wicked then the likelihood of keeping a pure mind is greater.
Yet, there is a daily battle for your eyes. Driving down the road introduces you to billboards that promote nudity, sex and sin larger than life. You must guard your eyes. You may think, "Well, I can't control that. I have to drive that way to work." That may be true, but let me ask you about the things you can control. What are you watching on TV? What about the movies you watch or the books and magazines you read? I am not just talking about the obviously wicked items. You need to guard your eyes from many things on prime-time television. A casual glance through health magazines at the doctor's office can bombard your eyes and mind with ungodly images that stir up evil thoughts.
Yes, it is a battle, but it is a battle that we have been given the tools with which to fight.
Establish Accountability with Someone
Hebrews 10:24, 25 "And let us consider one another to provoke unto love and to good works: Not forsaking the assembling of ourselves together, as the manner of some is; but exhorting one another: and so much the more, as ye see the day approaching."
Find a friend who can hold you accountable. Meet with them regularly either in person, over the phone or through the Internet. I have an accountability partner that I regularly email to let him know what is going on in my life. He knows that when I don't write him on a regular basis it is because there is something I am not wanting to share about what is going on in life. Knowing that he expects me to report to him helps keep me accountable.
Proverbs 11:14 and 15:22 say that we should surround ourselves with counselors. These are church friends and other mature Christians who can help with accountability. Being around other people who want you to do right will give you good examples for how to live.
View Others with Godly Eyes
1 Timothy 5:1, 2 "Rebuke not an elder, but intreat him as a father; and the younger men as brethren; The elder women as mothers; the younger as sisters, with all purity."
Think of other people as your brothers and sisters. Even if the person is an unbeliever, you should still love them like a sister. There are many stories in the Bible where Jesus interacted with women. Sometimes they were vulnerable emotionally or physically. However, you never see Jesus acting inappropriately toward them. He always treated them in a godly and wholesome way. He treated them like they were part of His family.
When you view other people as objects to be desired then it is hard to have godly thoughts toward them. Remember that even those who improperly display their bodies is someone's daughter, mother, brother or son. They may not be doing right, but that does not give you a license to take advantage of them or to allow your mind to continue towards unholy thoughts and actions.
Avoid Temptation
Romans 13:14 "But put ye on the Lord Jesus Christ, and make not provision for the flesh, to fulfil the lusts thereof."
This verse has been the most helpful verse to me in overcoming wrong thoughts which lead to wrong actions in my life. Paul says that we should not make an easy way for the flesh to win. Have you noticed a pattern in the temptation in your life? Do you typically fall into sin at the same places or with the same people? I noticed that in my life that was true. I learned that I could choose to stay out of those places or stay away from those people and activities that would cause me to sin.
Often we make temptation easy for ourselves. We don't try to avoid it. We want to play as close to it as we can but then get upset when we fall into the sin. If you want to avoid the sin, then avoid the situations that give you an opportunity to sin. Don't play with temptation and then claim that the devil made you do it. That is a lie that you may be telling yourself, but you know it is not true. We often bring the temptation and sin upon ourselves. Claim the power of Romans 13:14 and have confidence that the God who wrote this in His Word has the power to help you apply it in your life.
Conclusion

Avoiding sinful thoughts is not impossible; remember these things:
Be careful to fill your mind with God's Word
Keep your mind clean (avoid the things that pollute your mind)
Establish accountability with a fellow believer and keep in touch
View others with godly eyes (even when they do not dress or act godly)
Avoid temptation – listen when the Holy Spirit prompts you to stay away
God has a reward for your endurance:
James 1:12-15 "Blessed is the man that endureth temptation: for when he is tried, he shall receive the crown of life, which the Lord hath promised to them that love him. Let no man say when he is tempted, I am tempted of God: for God cannot be tempted with evil, neither tempteth he any man: But every man is tempted, when he is drawn away of his own lust, and enticed. Then when lust hath conceived, it bringeth forth sin: and sin, when it is finished, bringeth forth death."

If you liked this article you might also like these similar posts:
Resources:
The Holy Bible, King James Version
YouTube video "Draw Me Close to You" by Michael W. Smith