Not everyone can pray boldly before God. Some are plagued by doubt, fear, and are afraid to ask because there's a lack of confidence that God will answer as they desire. Yet as believers, we are compelled by the Holy Scriptures to boldly seek God's hand of deliverance in our lives.
When we learn to pray courageously with wisdom, our faith is stretched and we can't help but to press on with greater requests to God. He wants us to pray with boldness and confidence. Why should believers pray in this manner?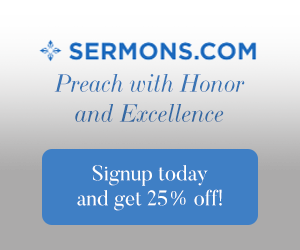 #1)  We can pray boldly because God hears our prayers.
"But as for me, I watch in hope for the Lord, I wait for God my Savior; my God will hear me" (Micah 7:7).
Have you ever felt the incredible relief when someone finally hears you out? It's a tremendous sense of affirmation. The Lord hears every single one of our prayers from the least to the greatest. He's never distracted or too busy for those who put their trust in Him. We must stand in confidence even when we feel alone because God hears every word. Believers have the awesome privilege of having the ear of God at all times.
#2)   We can pray boldly because our prayers make a difference.
"The prayer of a righteous person is powerful and effective" (James 5:16).
Not all medications are created equal. When we are sick and in pain—we know what works and what doesn't based on our relief and healing. Prayer is the most effective way believers can make a difference in their families, marriages, church, work, and neighborhood. It makes a difference when we pray and witness the divine intervention of God in our life issues. Our prayers and intercessions spring out of a strong faith in God to powerfully display His goodness.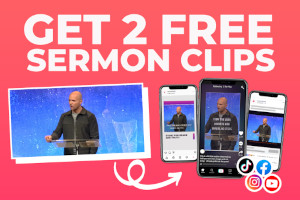 #3)  We can pray boldly because we are made righteous through Christ.   
"The Lord is far from the wicked, but he hears the prayer of the righteous" (Proverbs 15:29).
We have no righteousness of our own to boldly stand before God in prayer. Our righteousness comes from the sacrifice of Jesus Christ. When we put our trust in the birth, death, and resurrection of Jesus—we are made righteous in God. Because of Jesus we can pray without being hindered by sin. His righteousness clears the prayer path directly to the Father in heaven. We are emboldened to pray for the impossible through Jesus Christ.
#4)  We can pray boldly because our requests are in line with God's will.
"This is the confidence we have in approaching God: that if we ask anything according to his will, he hears us. And if we know that he hears us—whatever we ask—we know that we have what we asked of him" (1 John 5:14-15).
As we read and study thoroughly the Word of God, we become intimately engaged with what is His will. Our prayers will supernaturally become aligned with the teachings of scriptures. We find ourselves longing for God's best in our lives even if we don't receive what we originally requested. A greater dimension of faith awaits those who boldly pray God's will without regard to their own personal interests.
Related reading: How To Find God's Will In Your Life
#5)  We can pray boldly because we obey the scriptures.
"May your hand be ready to help me, for I have chosen your precepts" (Psalm 119:173).
It's possible to have knowledge of God's word and never really live according to it. Yet those who live out the truth of God's word have the greater experiences of answered prayers. A bold demeanor overtakes those who have the confidence of being a doer of the scriptures and not a hearer only. The Father blesses His obedient children with confidence in asking for the impossible.
#6)  We can pray boldly because we are commanded to do so.
"Pray in the Spirit on all occasions with all kinds of prayers and requests. With this in mind, be alert and always keep on praying for all the Lord's people" (Ephesians 6:18).
When an unexpected crisis hits, many people attempt to spring into action without prayering. However, for believers their first response is to immediately respond with bold prayers to God. We are commanded to stand guard and be alert in intercessory prayers for His people. When we don't know how to pray in a situation, we can ask the Holy Spirit for discernment.
#7) We can pray boldly because we know He is able to do beyond what we request.
"Now to him who is able to do immeasurably more than all we ask or imagine, according to his power that is at work within us, to him be glory in the church and in Christ Jesus throughout all generations, for ever and ever! Amen" (Ephesians 3:20-21).
Those who live without God have limitations of what they can do or ask of others. In contrast, we know as believers that our God can do the impossible! Our faith is emboldened because we know how much God loves us and wants the best for everyone involved. Prayers take a higher dimension of expectation when we boldly pray knowing our God will do greater than what we ask.
Related reading: With God All Things Are Possible
Be bold!
It's our spiritual birthright to pray with confidence in our heavenly Father's ability to intervene in any situation. He wants us to pray with boldness and courage—not because we have it all together, but rather that He holds it all together with us in mind.
Be ready the next time you are called on to pray with boldness that your God is able to do above and beyond what you ask of Him!
Related reading: 10 Awesome Bible Verses About The Power of Prayer
Resources – New International Version Bible, The Holy Bible, New International Version®, NIV® Copyright© 1973, 1978, 1984, 2011 by Biblca, Inc.™ Used by permission. All rights reserved worldwide, Holy Bible, King James Version