Adoption is something that is near and dear to every believer's heart. Why? Because were it not for adoption we would be without a Heavenly Father and a "forever home". We have been adopted into His family and made joint heirs by faith in Jesus. So when we look at the idea of adoption – adopting someone else's biological child into our own family it is not only a great thing to do but it is Biblical! Take a look at these 18 Christian quotes about adoption.
"Nobody is born into this world a child of the family of God. We are born as children of wrath. The only way we enter into the family of God is by adoption, and that adoption occurs when we are united to God's only begotten Son by faith. When by faith we are united with Christ, we are then adopted into that family of whom Christ is the firstborn." ~ R.C. Spoul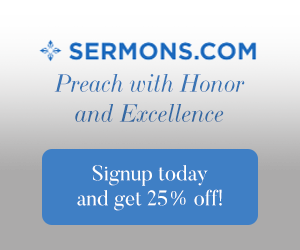 From the Bible
And the child [Moses] grew, and she brought him unto Pharaoh's daughter, and he became her son. And she called his name Moses: and she said, Because I drew him out of the water. (Exodus 2:10)
And he brought up Hadassah, that is, Esther, his uncle's daughter: for she had neither father nor mother, and the maid was fair and beautiful; whom Mordecai, when her father and mother were dead, took for his own daughter. (Esther 2:7)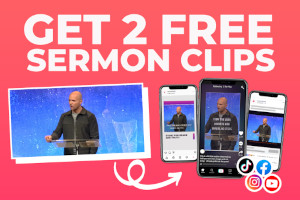 A father of the fatherless, and a judge of the widows, is God in his holy habitation. (Psalm 68:5)
For as many as are led by the Spirit of God, they are the sons of God. For ye have not received the spirit of bondage again to fear; but ye have received the Spirit of adoption, whereby we cry, Abba, Father. (Romans 8:14-15)
The Spirit itself beareth witness with our spirit, that we are the children of God: And if children, then heirs; heirs of God, and joint-heirs with Christ; if so be that we suffer with him, that we may be also glorified together. (Romans 8:16-17)
But when the fulness of the time was come, God sent forth his Son, made of a woman, made under the law, To redeem them that were under the law, that we might receive the adoption of sons. And because ye are sons, God hath sent forth the Spirit of his Son into your hearts, crying, Abba, Father. (Galatians 4:4-6)
Pure religion and undefiled before God and the Father is this, To visit the fatherless and widows in their affliction, and to keep himself unspotted from the world. (James 1:27)
From Popular Christian Figures
Who is to have authority in the matter of gracious adoption? The children of wrath? Surely not; and yet all men are such! No, it stands to reason, to common sense, that none but the parent can have the discretion to adopt. ~ Charles Spurgeon
The spirit of prayer is the fruit and token of the Spirit of adoption. ~ John Newton
Adoption is a greater mercy than Adam had in paradise. ~ Thomas Watson
Time and experience have taught me a priceless lesson: Any child you take for your own becomes your own if you give of yourself to that child. I have born two children and had seven others by adoption, and they are all my children, equally beloved and precious. ~ Dale Evans
The Gospel is not a picture of adoption, adoption is a picture of the Gospel. ~ John Piper
If anybody understands God's ardor for his children, it's someone who has rescued an orphan from despair, for that is what God has done for us. God has adopted you. God sought you, found you, signed the papers and took you home. ~ Max Lucado
From Russell D. Moore, Author "Adopted for Life"
In the New Testament, we don't find our gift through self-examination and introspection and then find ways to express it. Instead, we love one another, serve one another, help one another, and in so doing we see how God has equipped us to do so.
When my sons arrived in the family, their legal status was not ambiguous at all. They were our kids. But their wants and affections were still atrophied by a year in the orphanage. They didn't know that flies on their faces were bad. They didn't know that a strange man feeding them their first scary gulps of solid food wasn't a torturer. Life in the cribs alone must have seemed to them like freedom. That's what I was missing about the biblical doctrine of adoption. Sure it's glorious in the long run. But it sure seems like hell in the short run. . . .
If the apostles reminded even Paul himself to remember the poor (Galatians 2:10), then surely the rest of us need such a reminder.
A Christian understanding of the world sees a child's character not as genetically determined but as shaped to a significant degree by parental discipleship and discipline.
Final Thoughts
Being adopted is a great privilege that many children enjoy. Longing to adopt a child is the prayer of so many husbands and wives, just as it is the longing in the heart of God. Do you know Jesus? Knowing Him as your personal Saviour guarantees your "forever home" in Heaven with Him and God the Creator of Heaven and Earth. My prayer is that you trust Jesus today, do not delay for tomorrow may never come.
Related reading: Christian Quotes About Family
Resources – The Holy Bible, King James Version. Moore, Russell D. Adopted for Life: The Priority of Adoption for Christian Families & Churches. Crossway. 2009.