Is owning material things bad?  If you are very wealthy, are you in sin?  Is there a line drawn in the sand about owning material possessions?  Well, the Bible does talk about money and material things quite a bit and doesn't leave anything for debate.  Can you own lots of material possessions and be without sin?  The answer is yes, but that road, my friends, is a very treacherous and hard road to walk rightly with the Lord.  Let's look into scripture and see what the Bible says about material things.
Matthew 19:24 "Again I (Jesus) tell you, it is easier for a camel to go through the eye of a needle than for a rich person to enter the kingdom of God."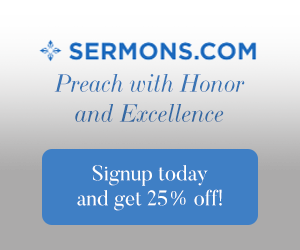 Material Things: Idols or Blessings?
If you have an abundance of wealth, how do you know if you are in sin with it or not?  Well here are a few verses to think about.
Luke 12:15 – "And he said to them, "Take care, and be on your guard against all covetousness, for one's life does not consist in the abundance of his possessions."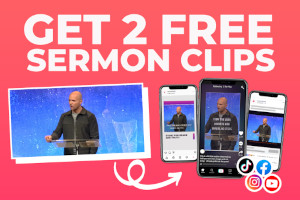 Covetousness is a sneaky little thing.  It makes you want more and more.  It makes you jealous of your neighbor and his brand new SUV.  It makes you pass opportunities with your family to be at work for long hours to be able to buy the things you desire so desperately.  If this is you, than you are in idolatry and need to repent.  You have placed material things at a greater importance than God and His desires.  It has become an idol to you.
1 John 3:17 – "But if anyone has the world's goods and sees his brother in need, yet closes his heart against him, how does God's love abide in him?"
When your lifestyle dictates your wants over your brother's needs there is a problem.  Do you absolutely have to buy that 2014 Mercedes Benz?  Do you need that 5 bedroom/3 bathroom house for just you and your spouse?  If your life is about how you "look" in the eyes of man, then you are in sin.  The eyes of man see only the outside.  The eyes of God see what's in your heart.  When you pass up helping others to maintain an unnecessary lifestyle you are in sin.
Matthew 19:16, 21-22 – "And behold, a man came up to Him (Jesus), saying, 'Teacher, what good deed must I do to have eternal life?'  Jesus said to him, 'If you would be perfect, go, sell what you possess and give it to the poor, and you will have treasure in Heaven, and come, follow Me.'  When the young man heard this he went away sorrowful, for he had great possessions.'"
This man could not give up his wealth.  He was in a state of self-worship.  He allowed his greed to overtrump the calling that Jesus had given him.  He put his wealth at a higher importance than Jesus.  Be careful!
The key to all of this is very simple.  It is about your heart.  Do you live for your wealth, or do you live to use it for the glory of God?  If Jesus came to you today and said, "I have great plans for you.  Come, sell everything you have and follow Me" would you be able to part ways with your things?  This is your test to see if you make money/possessions an idol or not.  Is it a blessing to you or a curse?
Warnings
There are many warnings in the Bible about material things and our attitudes towards them.  Here are some verses to think about.
Matthew 6:19-21 – "Do not lay up for yourselves treasures on earth, where moth and rust destroy and where thieves break in and steal, but lay up for yourselves treasures in heaven, where neither moth nor rust destroys and where thieves do not break in and steal. For where your treasure is, there your heart will be also."
Matthew 6:24 – "No one can serve two masters, for either he will hate the one and love the other, or he will be devoted to the one and despise the other.  You cannot serve God and money."
1 Timothy 6:9-10 – "But those who desire to be rich fall into temptation, into a snare, into many senseless and harmful desires that plunge people into ruin and destruction.  For the love of money is a root of all kinds of evils. It is through this craving that some have wandered away from the faith and pierced themselves with many pangs."
Matthew 16:26 – "For what will it profit a man if he gains the whole world and forfeits his soul? Or what shall a man give in return for his soul?"
Conclusion
The Bible is clear on material possessions.  If they are a higher priority in your life then God is, repent!  God gives blessings to us materially so that we can be a blessing to others, not to maintain a luxurious lifestyle to benefit our greed.  Where is your heart in this?  Would you give up everything you own today if God asked you to?  Life is not about the here and now, but about eternity.  We can't take our things with us into Heaven, but we can definitely use them to benefit others while we are still living here.  May God be glorified in what He has given you!  May God continue to bless you as you live a life worthy of the calling!
More about Giving: Bible Verses About Generosity
Resources – "Scripture quotations are from The Holy Bible, English Standard Version® (ESV®), copyright © 2001 by Crossway, a publishing ministry of Good News Publishers. Used by permission. All rights reserved.". [1](Article Source: ezinearticles.com/4691738. [2] Article Source: jaredstory.com/brandon.html