Isn't it a tough world for kids? As Christian parents, we have the task of teaching compassion in a culture of "dog eats dog" mentality. We need to make a real effort in training our children to respond in a Christ-like manner at home, at school, at the park, and at church. They will stand out for their love, but they also may be ridiculed for it as well. Through encouragement and support at home, they will learn to overcome evil with good (Romans 12:21), using the following 17 ways:
Serve at home
"Serve wholeheartedly, as if you were serving the Lord, not people" (Ephesians 6:7).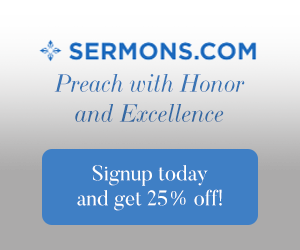 Children who are taught to serve one another at home tend to show compassion to others.
Volunteer at homeless shelter
"…we should continue to remember the poor" (Galatians 2:10).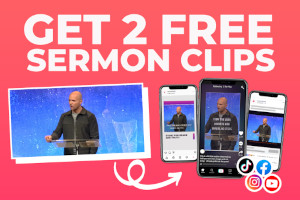 By serving with the family at a homeless shelter, your child becomes sensitive to the needs of others and how they can do something to help.
Give rides to church
"Therefore, as we have opportunity, let us do good to all people, especially to those who belong to the family of believers"
(Galatians 6:10).
When there isn't public transportation on Sundays, your family can help another family needing transportation to church.
Sponsor a short-term mission's trip
"See that you also excel in this grace of giving" (2 Corinthians 8:7).
Your family may not be able to go on a mission's trip, but your family could choose to give up pizza for a month or other extras in order to give towards someone else's trip.  
Pursue opportunities to bless emergency responders
"Each of you should use whatever gift you have received to serve others" (1 Peter 4:10).
Children can help prepare desserts or make thank you cards as a way of showing their appreciation for emergency responders during the holidays when they must work.
Visit a nursing home and adopt a grandparent(s)
"Give proper recognition to those widows who are really in need"
(1 Timothy 5:3).
Your children could "adopt" a grandparent from a nearby nursing home and understand how they have a part in caring for the widows or widowers as representatives of Jesus.
Use common courtesy in public areas
"Do not forget to show hospitality to strangers, for by so doing some people have shown hospitality to angels without knowing it"
(Hebrews 13:2).
It is important to teach your children to use good manners such as "please" and "thank you" as well as addressing their elders with proper respect.
Call or visit with grandparents weekly
"Put their religion into practice by caring for their own family and so repaying their parents and grandparents, for this is pleasing to God" (1 Timothy 5:4).
In spite of the busyness of kid's activities, school functions, and church events, instill in your children the value of keeping in close contact with their grandparents.
Offer to help their neighbors
"Each of us should please our neighbors for their good, to build them up" (Romans 15:2).
Your family can rake leaves, shovel snow, or pull weeds as an act of compassion for those who live in your neighborhood who aren't able to take care of their yards.
Go to pet shelter
"You, Lord, preserve both people and animals" (Psalms 36:6).
God cares about animals and children can show compassion to God's creatures by walking, petting, or just comforting a pet.
Do a fundraiser for persecuted Christians
"If one part suffers, every part suffers with it" (1 Corinthians 12:26).
Persecution of Christians is on the rise in many countries and your family could do a fundraiser to raise awareness of the suffering of their brothers and sisters in Christ.
Participate in walk/run for their local right-to-life organizations
"You knit me together in my mother's womb" (Psalms 139:13).
Walk or run as a family to encourage tenderness in their hearts for those who can't help themselves.
Donate toys or clothes
"Do not reap to the very edges of your field or gather the gleanings of your harvest. Leave them for the poor and for the foreigner residing among you" (Leviticus 23:22).
Encourage your children to help clean out closets, storage rooms, and dressers of gently used toys or clothing for donation to your local mission.
Baby-sit for free
"See that you do not despise one of these little ones. For I tell you that their angels in heaven always see the face of my Father in heaven" (Matthew 18:10).  
Older children can learn the value of caring for and teaching younger children in the church nursery or neighborhood.
Establish dual gift giving
"And do not forget to do good and to share with others, for with such sacrifices God is pleased" (Hebrews 13:16).
Talk with your children about giving gifts on their birthdays to children the same age who are in foster care or special needs facilities.
Explore the compassion of Jesus
"When he saw the crowds, he had compassion on them, because they were harassed and helpless, like sheep without a shepherd"
(Matthew 9:36).
For family devotions, read through the gospels and talk about how Jesus showed compassion to the sick, the lost, and the hurting.
Befriend the friendless
"Do to others as you would have them do to you" (Luke 6:31).
Encourage your children to be on the lookout for the lonely or unpopular students in the grade to show the grace and kindness of Jesus.
Compassion is more caught than taught when parents take the time to show love and tenderness towards each other and their children. As a believer you are compelled by Christ to give mercy and grace to others—make it a priority to start down this list today catapulting your family into action!
Take a look at this related article about teaching children:
Resource – New International Version Bible, The Holy Bible, New International Version®, NIV® Copyright© 1973, 1978, 1984, 2011 by Biblca, Inc.™ Used by permission. All rights reserved worldwide