What is discipleship?  Are Christians disciples of Christ and should fellow Christian's disciple others?
The word disciple comes from the Koine (common) Greek word "mathetes" which means a pupil, student, or apprentice of some teacher.  The Teacher of the disciples in the New Testament was Jesus Christ of course.  The word disciple is related to a word for discipline.  Any training is a discipline of the mind or body and so that is what Jesus was doing to the 12 disciples He called to be His followers.  Luke 6:40 tells us the goal of disciple and that "The student is not above the teacher, but everyone who is fully trained will be like their teacher."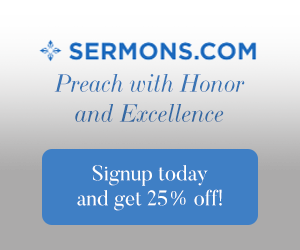 The Great Commission
The Great Commission is really a call not only to take the gospel into all the world but to also make disciples of those who put their trust in Christ.  In Matthew 28:18-20 it says as much:  "Then Jesus came to them and said, "All authority in heaven and on earth has been given to me. Therefore go and make disciples of all nations, baptizing them in the name of the Father and of the Son and of the Holy Spirit, and teaching them to obey everything I have commanded you. And surely I am with you always, to the very end of the age." Clearly we are to "make disciples of all nations" which means all of the people in the nations who come to believe in Jesus.  These new disciples are to then make disciples of others.  Churches today are called to disciple one another and to make new disciples.  Every Christian is supposed to disciple others and seek out those who will be future disciples of Christ.  Sadly for many Christians, the Great Commission is the "great omission" for only 1 in 10 active seeks to rescue the perishing and less than 1 in 25 are being discipled or disciplining others.  This, despite the fact that Jesus gave this imperative command (marching orders) to all believers and not just to the disciples.  The Great Commission is given five times in Scripture by Jesus and it is the last command given by the Savior before His ascension into heaven.  It is not the "great suggestion" but the commanded Great Commission.
It is not just a call to seek out those who are lost, but a mission to make disciples of others who will be saved and to be discipled by others.  Christians are supposed to be disciples of Christ and they are commanded to make disciples of others as well. The Great Commission says as much when Jesus says that we are to teach "them to obey everything I have commanded you."  Teaching is a form of discipleship and teachers disciple every student of theirs.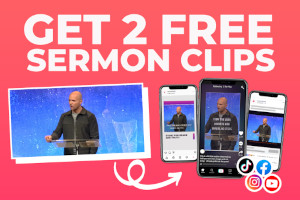 Mentoring
I believe that every Christian needs a mentor and every mentor needs someone to mentor.  In other words, every Timothy needs a Paul and every Paul needs a Timothy. Mentoring is a common thing in seminaries and an important part of growing in grace and knowledge.  Paul had greater experience in ministry and knowledge of the Scriptures and of Jesus and so he was in an excellent position to mentor the young Timothy and to teach him to obey all things that he was taught.  It was to Timothy's advantage to learn about this wisdom and experience from Paul so Timothy could in turn mentor others.
It is to my advantage to seek out a more experienced pastor or seminary professor, which I have, so I can learn from his mistakes and can apply what I learn from him in the ministry.  Then, in turn, I can pass this on to someone who is newer to the faith and has not yet learned about the ways we are to obey everything that Jesus taught.  The person I mentor can then continue the cycle in an ever-expanding world that reaches all nations or all people in those nations.  It is a global command as much as it is one that starts with our next door neighbors.
Peter seemed to complain about the high cost of being His disciple as he said, "we have left everything to follow you!" but "Jesus replied, 'no one who has left home or brothers or sisters or mother or father or children or fields for me and the gospel will fail to receive a hundred times as much in this present age: homes, brothers, sisters, mothers, children and fields—along with persecutions—and in the age to come eternal life'" (Mark 10:28-30).
Conclusion
Jesus is still calling out men and women to follow Him.  It is an all-or-nothing call.  Discipleship is a call to follow Jesus, to obey what He taught, and to be about discipline others – whether in the church or in the world.  It's not about religion but about a relationship.  He isn't calling out religious people but seeking believers who are men and women after His own heart.  He isn't interested in building larger church membership or to increase attendance but in building godly men and women who are willing to disciple others.  Like the ripples in a pond, the Kingdom of Heaven is to be forever expanding and why it was written about Jesus that "Of the increase of his government and peace there will be no end" (Isaiah 9:7a).
Jesus said to them and to us, "Whoever wants to be my disciple must deny themselves and take up their cross daily and follow me. For whoever wants to save their life will lose it, but whoever loses their life for me will save it" (Luke 9:23-24). The fact is "whoever does not carry their cross and follow me cannot be my disciple" (Luke 14:27).  You can not be nor can I be a disciple of Christ unless I deny my own self-interests and take up my cross, daily.  Jesus was very clear about this saying, "those of you who do not give up everything you have cannot be my disciples" (Luke 14:33). Luke chapter 14 and 9 are great reads for anyone interested in knowing more about discipleship.
The answer is yes, Christians are to make disciples of others and themselves be discipled.  He already has all authority for us to do this (Matthew 28:18) and so why not "Go!" and make disciples of all nations.  Is this not part of the Great Commission to go into all the world…even if its starts with your next door neighbor?
Use these tips for your discipleship:
Resource – New International Version Bible, The Holy Bible, New International Version®, NIV® Copyright© 1973, 1978, 1984, 2011 by Biblca, Inc.™ Used by permission. All rights reserved worldwide.