A s we reflect on this Thanksgiving Day 2014 in the United States I wanted to revisit something I wrote a couple years ago. Thanksgiving and praise is good anytime of the year, but especially today offer your prayers to the Lord for He is great and He is faithful.
I love to pray to the Lord and most often I am offering prayers for assistance in something – health, provision, or even as an intercessory prayer for another one's needs. Do you find that to be true with yourself? I know that our Heavenly Father loves to hear from us, but not only in the times of trial or testing; He loves to hear our praise and thanksgiving as well. Here are some prayers that I have collected, most of them right from God's own word.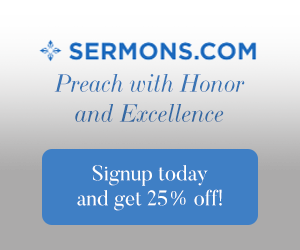 Psalmists' Prayers of Thanksgiving:
To God the Creator
O Lord, our Lord, how excellent is thy name in all the earth! who hast set thy glory above the heavens. Out of the mouth of babes and sucklings hast thou ordained strength because of thine enemies, that thou mightest still the enemy and the avenger. When I consider thy heavens, the work of thy fingers, the moon and the stars, which thou hast ordained; What is man, that thou art mindful of him? and the son of man, that thou visitest him? For thou hast made him a little lower than the angels, and hast crowned him with glory and honour. Thou madest him to have dominion over the works of thy hands; thou hast put all things under his feet: All sheep and oxen, yea, and the beasts of the field; The fowl of the air, and the fish of the sea, and whatsoever passeth through the paths of the seas. O Lord our Lord, how excellent is thy name in all the earth! (Psalm 8)
To God who Forgives all Transgressions
Examine me, O Lord, and prove me; try my reins and my heart. For thy lovingkindness is before mine eyes: and I have walked in thy truth.  I have not sat with vain persons, neither will I go in with dissemblers.  I have hated the congregation of evil doers; and will not sit with the wicked. I will wash mine hands in innocency: so will I compass thine altar, O Lord: That I may publish with the voice of thanksgiving, and tell of all thy wondrous works. Lord, I have loved the habitation of thy house, and the place where thine honour dwelleth. (Psalms 26:2-8)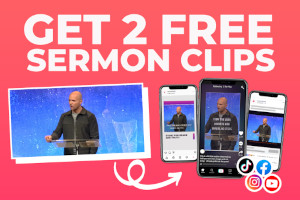 To God who Deserves all Glory and Praise
O come, let us sing unto the Lord: let us make a joyful noise to the rock of our salvation. Let us come before his presence with thanksgiving, and make a joyful noise unto him with psalms.  For the Lord is a great God, and a great King above all gods. In his hand are the deep places of the earth: the strength of the hills is his also. The sea is his, and he made it: and his hands formed the dry land. O come, let us worship and bow down: let us kneel before the Lord our maker. (Psalms 95:1-6)
To God — the Lord of All
O Lord, truly I am thy servant; I am thy servant, and the son of thine handmaid: thou hast loosed my bonds. I will offer to thee the sacrifice of thanksgiving, and will call upon the name of the Lord. I will pay my vows unto the Lord now in the presence of all his people. (Psalms 116:16-18)
A Mother's Prayer of Thanksgiving & Praise:
… My heart rejoiceth in the Lord, mine horn is exalted in the Lord: my mouth is enlarged over mine enemies; because I rejoice in thy salvation. There is none holy as the Lord: for there is none beside thee: neither is there any rock like our God. Talk no more so exceeding proudly; let not arrogancy come out of your mouth: for the Lord is a God of knowledge, and by him actions are weighed. The bows of the mighty men are broken, and they that stumbled are girded with strength. They that were full have hired out themselves for bread; and they that were hungry ceased: so that the barren hath born seven; and she that hath many children is waxed feeble. The Lord killeth, and maketh alive: he bringeth down to the grave, and bringeth up. The Lord maketh poor, and maketh rich: he bringeth low, and lifteth up. He raiseth up the poor out of the dust, and lifteth up the beggar from the dunghill, to set them among princes, and to make them inherit the throne of glory: for the pillars of the earth are the Lord's, and he hath set the world upon them. He will keep the feet of his saints, and the wicked shall be silent in darkness; for by strength shall no man prevail. The adversaries of the Lord shall be broken to pieces; out of heaven shall he thunder upon them: the Lord shall judge the ends of the earth; and he shall give strength unto his king, and exalt the horn of his anointed. (Hannah's prayer from 1 Samuel 2:1-10)
A King's Prayer of Praise & Adoration:
… Blessed be thou, Lord God of Israel our father, for ever and ever.  Thine, O Lord is the greatness, and the power, and the glory, and the victory, and the majesty: for all that is in the heaven and in the earth is thine; thine is the kingdom, O Lord, and thou art exalted as head above all.  Both riches and honour come of thee, and thou reignest over all; and in thine hand is power and might; and in thine hand it is to make great, and to give strength unto all. Now therefore, our God, we thank thee, and praise thy glorious name. (King David's prayer from 1 Chronicles 29:10-13)
A Thanksgiving Prayer for the Queen:
God of time and eternity,
Whose son reigns as servant, not master;
We give you thanks and praise
That you have blessed this nation,
The realms and territories with Elizabeth,
Our beloved and glorious Queen.
In this year of Jubilee,
Grant her your gifts of love and joy and peace
As she continues in faithful obedience to you,
Her Lord and God,
And in devoted service to her land and people,
And those of the Commonwealth.
Now and all the days;
Through Jesus Christ our Lord, Amen
(The Diamond Jubilee Prayer, written at the Queen's direction by the chapter of St Paul's Cathedral) [1]
A President's Prayer of Thanksgiving & Praise:
Most gracious Lord God, from whom proceedeth every good and perfect gift, I offer to Thy Divine Majesty my unfeigned praise and thanksgiving, for all Thy mercies toward me. Thou made me at first and hast ever since sustained the work of Thine own hand. Thou gave Thy Son to die for me, and hast given me assurance of salvation upon my repentance and sincerely endeavoring to conform my life to His holy precepts and example. Thou art pleased to lengthen out to me the time of repentance and to move me to it by Thy Spirit and by Thy Word, and by Thy mercies and by Thy judgments. Amen. (George Washington)
Prayer of Thanksgiving from a Poet and Lyricist:
O Thou whose bounty fills my cup,
With every blessing meet!
I give Thee thanks for every drop—
The bitter and the sweet.
I praise Thee for the desert road,
And for the riverside;
For all Thy goodness hath bestowed,
And all Thy grace denied.
I thank Thee for both smile and frown,
And for the gain and loss;
I praise Thee for the future crown
And for the present cross.
I thank Thee for both wings of love
Which stirred my worldly nest;
And for the stormy clouds which drove
Me, trembling, to Thy breast.
I bless Thee for the glad increase,
And for the waning joy;
And for this strange, this settled peace
Which nothing can destroy. (Jane Crewdson, 1860)
Thanksgiving & Praise in a Song:
Now thank we all our God, with heart and hands and voices,
Who wondrous things has done, in Whom this world rejoices;
Who from our mothers' arms has blessed us on our way
With countless gifts of love, and still is ours today.
O may this bounteous God through all our life be near us,
With ever joyful hearts and blessèd peace to cheer us;
And keep us in His grace, and guide us when perplexed;
And free us from all ills, in this world and the next!
All praise and thanks to God the Father now be given;
The Son and Him Who reigns with Them in highest Heaven;
The one eternal God, whom earth and Heaven adore;
For thus it was, is now, and shall be evermore. (Martin Rinkart & Catherine Winkworth)
God desires our praise and thanksgiving. Isn't it the least we could for all He has done for us?
For God so loved the world, that he gave his only begotten Son, that whosoever believeth in him should not perish, but have everlasting life. ~ John 316
Resources – The Holy Bible, King James Version. [1] www. dailymail.co.uk. YouTube video "O Praise Him" by David Crowder Band
[This post was originally published at WCWTK on July 7, 2012]