Everyone knows someone who is moody. Sometimes they are extremely down and not wanting to talk to anyone and other times they are the life of the party. Often people who struggle with these swings of moodiness are diagnosed by mental health professionals as having bipolar disorder. This leads many Christians to wonder what does the Bible teach about bipolar disorder.
What is bipolar disorder?
According to the Mayo Clinic, bipolar disorder is described as follows: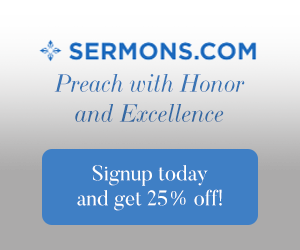 Bipolar disorder — sometimes called manic-depressive disorder — is associated with mood swings that range from the lows of depression to the highs of mania. When you become depressed, you may feel sad or hopeless and lose interest or pleasure in most activities. When your mood shifts in the other direction, you may feel euphoric and full of energy. Mood shifts may occur only a few times a year, or as often as several times a day. In some cases, bipolar disorder causes symptoms of depression and mania at the same time.
From what we see in this description, bipolar disorder is sometimes called manic-depressive disorder. It causes unusual shifts in mood from low depression to highs of mania. The moods swings affect different people different ways and in a variety of time periods. Some swings occur daily while others are more in synch with different seasons of the year.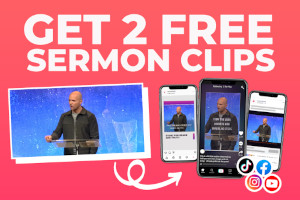 Dealing with the brain and behavior
There is a lot of debate about what causes bipolar disorder. According to the Mayo Clinic, the exact cause of bipolar disorder is unknown, but several factors seem to be involved in causing and triggering bipolar episodes such as biology, genetics, environment, and even trauma (2). However, many people believe that bipolar disorder is related to upbringing and spiritual issues.
With abnormal brain function, objective medical tests can show that something is wrong. However, there are no objective tests to diagnose bipolar disorder, which leaves mental health professionals with limited options of dealing with bipolar disorder.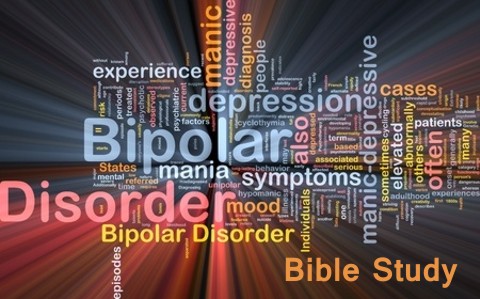 How does the Bible define bipolar disorder?
The best description of how the Bible defines bipolar disorder can be found in James 1 as follows:
If any of you lack wisdom, let him ask of God, that giveth to all men liberally, and upbraideth not; and it shall be given him. But let him ask in faith, nothing wavering. For he that wavereth is like a wave of the sea driven with the wind and tossed. For let not that man think that he shall receive any thing of the Lord. A double-minded man is unstable in all his ways. (James 1:5-8)
It is amazing how that people diagnosed with bipolar disorder who are receiving Biblical counseling will say, "That's me!" when they read this passage of Scripture. The very term bipolar literally means "two poles." This term presents a picture of a disorder that causes mood swings that shift back and forth between to polar opposites much like the shifting in and out of waves on a beach. However, the Bible calls it double mindedness. This double-minded thinking leaves the person with instability in their life. Thankfully, this passage also provides the solution to dealing with bipolar disorder Biblically.
The foundation of dealing with bipolar disorder Biblically
There is a foundation that must be in place before dealing with bipolar disorder. First, the person has to trust Christ as their Savior. This is because the power and the understanding to deal with bipolar disorder Biblically comes from the Holy Spirit living in the believer (1 Corinthians 2:9-16; Philippians 4:13). Second, they must be willing to accept that God's Word applies to every situation in life (2 Timothy 3:16-17). Third, they must also be willing to believe that God's wisdom will work as much as they believe God saved them (Proverbs 3:5-6; James 1:2-8) or else they will receive no help from God if these foundations are absent (James 1:6-7).
Dealing with disruptions of important activities and values
When you find yourself in a depressed mood with its sadness and hopelessness or lose interest and have no pleasure in most activities or if you are in a manic mood where you feel abnormally euphoric and full of energy, immediate action must be taken. If you are a believer and are doing or experiencing things that are detrimental to you or is not pleasing to God, then you must focus on allowing Christ to control every thought (2 Corinthians 10:3-6).
You must think of every decision as act of worship (Joshua 24:14-15). Immediately use firestorm prayer (Philippians 4:4-9) to get your mind on the things of God (3). Look for common thoughts, seasons, weather, or anything else you find that seems to be happening when your moods swings and write them down in a journal. If you have not had a physical in some time, get one so that you can rule out any contributing factors like low thyroid or other metabolism irregularities.
Finally, Biblical counseling with a Pastor or mentor is invaluable. The Apostle Paul writes of this in 2 Timothy 2:1-7 and Titus 2. With Biblical counseling, you can learns how to deal with bipolar disorder Biblically, and affirm your value to God as His child. Lastly, you can also learn how to help others with bipolar disorder.

Conclusion
When a person struggles with bipolar disorder they should immediately ask what they are feeling. If the thoughts are contrary to God's Word, then they should evaluate their thinking to see if it in line with Holy Spirit produced thinking. If not, then firestorm prayer and meditating on 2 Timothy 1:7 and other Scripture memory verses is in order. If necessary, getting a recent physical if needed and a Biblical counselor or mentor should be sought.
Something more to read: Christian Depression Help
Resource – Scripture quotations are from The Holy Bible, King James Version. Williams, Michael L., (2013). Introduction to Biblical Counseling. Albuquerque, NM: Selah Mountain Bible Institute. (1) "Bipolar disorder: Definition" Mayo Clinic, http://www.mayoclinic.org/diseases-conditions/bipolar-disorder/basics/definition/con-20027544, (2014). (2) "Bipolar disorder: Causes" Mayo Clinic, http://www.mayoclinic.org/diseases-conditions/bipolar-disorder/basics/causes/con-20027544, (2014). (3) "Claiming victory over life issues through firestorm prayer" Christianity Every Day, http://www.christianityeveryday.com/index.php/claiming-victory-over-life-issues-through-firestorm-prayer/