Marriage is one of life's biggest events. Marriage is a time when two lives join as one — two people who possibly come from different backgrounds join to become one new family unit. It may be the first time you ever considered something old, something new, something borrowed and something blue! The wedding day can be a rollercoaster of sorts with times of extreme happiness to the point of tears. But most importantly marriage is the culmination of God's plan for a man and a woman. A Christian marriage is one of the most beautiful things we have here on Earth. Take a look at these twenty-one powerful quotes about Christian marriage.
Marriage: The Lord's Design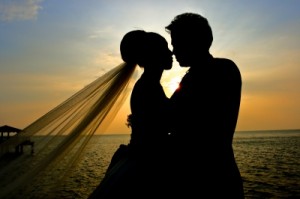 "Then the LORD God said, 'It is not good that the man should be alone; I will make him a helper fit for him.'" ~ The Holy Bible, Genesis 2:18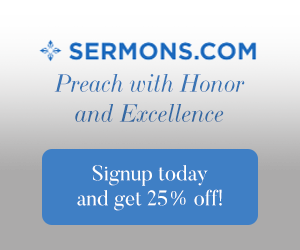 "Take wives and have sons and daughters; take wives for your sons, and give your daughters in marriage, that they may bear sons and daughters; multiply there, and do not decrease." ~ The Holy Bible, Jeremiah 29:6 
"For as a young man marries a young woman, so shall your sons marry you, and as the bridegroom rejoices over the bride, so shall your God rejoice over you." ~ The Holy Bible, Isaiah 62:5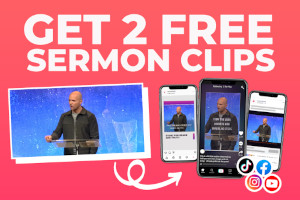 "God created marriage. No government subcommittee envisioned it. No social organization developed it. Marriage was conceived and born in the mind of God."  ~ Max Lucado 
"To encounter Christ is to touch reality and experience transcendence. He gives us a sense of self-worth or personal significance, because He assures us of God's love for us. He sets us free from guilt because He died for us and from paralyzing fear because He reigns. He gives meaning to marriage and home, work and leisure, personhood and citizenship." ~ John Robert Walmsley Stott 
"As God by creation made two of one, so again by marriage He made one of two." ~ Thomas Adam
Marriage: A Relationship
"There is no more lovely, friendly or charming relationship, communion or company, that a good marriage."  ~ Martin Luther 
"Sexual expression within a marriage is not an option or an extra. It is certainly not, as it has sometimes been considered, a necessary evil in which spiritual Christians engage only to procreate children. It is far more than a physical act. God created it to be the expression an experience of love on the deepest human level and to be a beautiful and powerful bond between husband and wife." ~ John MacArthur 
"Jesus' teaching in general [implies] that happy and fulfilling sexual relations in marriage depend on each partner aiming to give satisfaction to the other. If it is the joy of each to make the other happy, a hundred problems will be solved before they happen." ~ John Piper 
"Sex appeal alone is the poorest basis in the world for a happy marriage."  ~ John R. Rice 
"According to the Bible, the marriage act is more than a physical act. It is an act of sharing. It is an act of communion. It is an act of total self-giving wherein the husband gives himself completely to the wife, and the wife gives herself to the husband in such a way that the two actually become one flesh."  ~ Wayne Mack
"In marriage do thou be wise: prefer the person before money, virtue before beauty, the mind before the body; then thou hast a wife, a friend, a companion, a second self." ~ William Penn 
Marriage: A Commitment 
"Nevertheless, in the Lord woman is not independent of man nor man of woman; For as woman was made from man, so man is now born of woman. And all things are from God." The Holy Bible, 1 Corinthians 11:11-12 
"God intends and expects marriage to be a lifetime commitment between a man and a woman, based on the principles of biblical love. The relationship between Jesus Christ and His church is the supreme example of the committed love that a husband and wife are to follow in their relationship with each other."  ~ John C. Broger 
"Marriage is a total commitment and a total sharing of the total person with another person until death."  ~ Wayne Mack 
"Becoming one flesh is a broad concept involving the totality of life. The context of Genesis 2 and the teaching of the rest of the Bible about marriage demand this. At the same time, it is generally recognized that there is no place where this total sharing is more beautifully pictured or fully experienced than in the sexual relationship of the man and his wife." ~ Wayne Mack 
"A married person does not live in isolation. He or she has made a promise, a pledge, a vow, to another person. Until that vow is fulfilled and the promise is kept, the individual is in debt to his marriage partner. That is what he owes. "You owe it to yourself" is not a valid excuse for breaking a marriage vow but a creed of selfishness." ~ R.C. Sproul 
Marriage; Sometimes the Road is Rocky, Just Remember: 
"To solve a marriage problem, you have to talk with each other about it, choosing wisely the time and place. But when accusations and lengthy speeches of defense fill the dialogue, the partners are not talking to each other but past each other. Take care to listen more than you speak. If you still can't agree on a solution, consider asking a third party, without a vested interest, to mediate." ~ R.C. Sproul 
"Many marriages would be better if the husband and the wife clearly understood that they are on the same side." ~ Zig Ziglar 
"Love is patient and kind; love does not envy or boast; it is not arrogant or rude. It does not insist on its own way; it is not irritable or resentful; it does not rejoice at wrongdoing, but rejoices with the truth." ~ The Holy Bible, 1 Corinthians 13:4-6 
"Let brotherly love continue".  ~ The Holy Bible, Hebrews 13:1 
Do You Have a Favorite?
Share your favorite Christian marriage quote in the comments below. We'd love to hear from you!
Sources:
The Holy Bible, English Standard Version
"Scripture quotations are from The Holy Bible, English Standard Version® (ESV®), copyright © 2001 by Crossway, a publishing ministry of Good News Publishers. Used by permission. All rights reserved."
Image: kongsky / FreeDigitalPhotos.net