We see many who profess faith in Christ yet do not live like Christians.  Are they spiritually dead?  What does this mean if we are not spiritually alive?  Is there guidance in the Bible where we can know if we or someone we know is spiritually dead?
The Spiritually Dead Church
The Bible does speak about a spiritually dead church and we must presume that this dead church is full of dry bones or spiritually dead members.  They might confess their sins, they might profess their faith but the question is do they possess this faith?  Anyone can confess, anyone can profess, but it is an altogether different thing to possess something.  In the message to the Seven Churches in the Book of Revelation, it is Jesus Himself that speaks to them.  In Revelation 3:14-20 it says: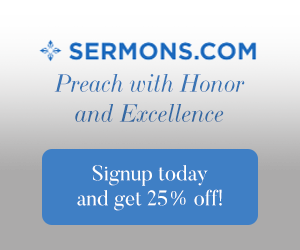 "To the angel of the church in Laodicea write: These are the words of the Amen, the faithful and true witness, the ruler of God's creation.  I know your deeds, that you are neither cold nor hot. I wish you were either one or the other!  So, because you are lukewarm—neither hot nor cold—I am about to spit you out of my mouth.  You say, 'I am rich; I have acquired wealth and do not need a thing.' But you do not realize that you are wretched, pitiful, poor, blind and naked.  I counsel you to buy from me gold refined in the fire, so you can become rich; and white clothes to wear, so you can cover your shameful nakedness; and salve to put on your eyes, so you can see. Those whom I love I rebuke and discipline. So be earnest and repent.  Here I am! I stand at the door and knock. If anyone hears my voice and opens the door, I will come in and eat with that person, and they with me."
Is the 20th and 21st Century church that Jesus is speaking about?  This church is neither hot nor cold.  If they were hot, we must assume that this means that they are seeking to please God and their deeds would prove it.  We could understand that a Christian that is on-fire for Christ would be reading their Bible, prayer often, give generously, and be striving to seek a holy life.  On the other hand, a cold Christian would be one that is callous to those in need around them, rarely pick up a Bible, pray only when they are in a crisis, and from the viewpoint of the world, look no different from the unbelievers around them.  Christ would rather have a Christian like this or one that is on fire instead of one that is a mixture of both.   Being a mixture of both is living a Christian life of duplicity, of hypocrisy, and is anything but authentic.  They are playing church so to speak.  The original language for "spit you out" could be better rendered as "vomit you out."  As gross as this sounds, this lukewarm church appears to make Jesus sick to His stomach.  It's like taking a drink of cool coffee or warm pop.  It does not leave a good taste in the mouth and is instead, rather disgusting.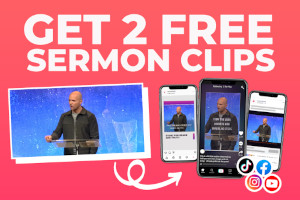 The Spiritually Dead Christian
One of the greatest tests to examine ourselves to see whether we are still in the faith is to read what I call the two "love chapters."  These are 1 Corinthians 13 and Romans 12.  Galatians 6:4 is a great example where Paul actually says that we should "each one examine his own work, and then he will have rejoicing in himself alone, and not in another."  What does Paul mean?  What is the standard to which we should examine ourselves?  Surely it is not by comparing ourselves to one another but by the works that we do as to whether they are good or evil. Christ of course is the gold standard by which we ought to compare ourselves and we all will be found wanting.  Paul continues his thought in Galatians 6:7-10, "Do not be deceived, God is not mocked; for whatever a man sows, that he will also reap.  For he who sows to his flesh will of the flesh reap corruption, but he who sows to the Spirit will of the Spirit reap everlasting life.  And let us not grow weary while doing good, for in due season we shall reap if we do not lose heart.  Therefore, as we have opportunity, let us do good to all, especially to those who are of the household of faith."  Paul says that we must show care to not be deceived, indicating that this is possible.  Sin hardens a person's heart and this sin allows even more sin to creep in, ever so slowly, like the frog in the pot on the stove…as the heat is turned up, the frog sees nothing wrong until he boils in his own environment.  He doesn't realize that the heat is being turned up because it is happening so slowly.  Instead, the frog should have realized that he was being cooked and jumped out before it was too late.  This is the deceitfulness of sin.
Note that Paul says that we can actually mock God by not realizing that whatever we sow, we will most certainly reap.  If we sow to the flesh (sin) then we will certainly reap corruption of the flesh.  On the other hand, if we sow to the Spirit (being guided and lead by the Holy Spirit I believe is what he means), we will reap everlasting life and reap what we have sown in the "due season" of the harvest.
What Fruit is Being Born
A Christian who is living like a Christian will be bearing good fruit.  To bear good fruit, we must be abiding in the Vine.  Any vineyard worker knows this.  The True Vine is Jesus Christ.  Listen to what Jesus tells us in John 15:1-8, "I am the true vine, and my Father is the gardener.  He cuts off every branch in me that bears no fruit, while every branch that does bear fruit he prunes [literally, means "cleans" of which I love the original meaning] so that it will be even more fruitful.  You are already clean because of the word I have spoken to you.  Remain in me, as I also remain in you. No branch can bear fruit by itself; it must remain in the vine. Neither can you bear fruit unless you remain in me."  Interestingly, the vine is a symbol of the nation Israel.  Vine images were even on the temple and God calls Israel His vine (Isaiah 5).  Jesus is saying that if we remain in Him and He in us, we will bear fruit because we can not bear any fruit on our own.  However, if we remain in the vine, we will bear fruit and this fruit is evidence that we are not spiritually dead.
Jesus continues in verses 5-8,  "I am the vine; you are the branches. If you remain in me and I in you, you will bear much fruit; apart from me you can do nothing.  If you do not remain in me, you are like a branch that is thrown away and withers; such branches are picked up, thrown into the fire and burned.  If you remain in me and my words remain in you, ask whatever you wish, and it will be done for you. This is to my Father's glory, that you bear much fruit, showing yourselves to be my disciples."  Jesus is called the Word in John chapter one.  We could render this that if we remain in Him, He Who is the Word, and the Word of God is the Bible, He will remain in us; but only if we abide in Him (the vine) and continue to abide or reside in the Bible.  There is a grim reminder for those branches that do not remain in the vine…they are gathered together and burned!  If we do remain in His word, a blessing also comes as Jesus said because we can ask whatever we wish (in God's will that is) "and it will be done for" us.  This seems to be saying that if we remain in Him and His Word, we can ask God for anything that is within His will and it will be granted to us (v 7).  If we don't remain attached to and abide in the vine, we will wither (v 6).  Eventually a withering branch is only good for a burn pile.
Examine Yourself
To see if you are truly spiritually alive or spiritually dead, take Paul's advice in 1 Corinthians 11:27-32:  "So then, whoever eats the bread or drinks the cup of the Lord in an unworthy manner will be guilty of sinning against the body and blood of the Lord.  Everyone ought to examine themselves before they eat of the bread and drink from the cup.  For those who eat and drink without discerning the body of Christ eat and drink judgment on themselves.  That is why many among you are weak and sick, and a number of you have fallen asleep.  But if we were more discerning with regard to ourselves, we would not come under such judgment.  Nevertheless, when we are judged in this way by the Lord, we are being disciplined so that we will not be finally condemned with the world." If we don't examine ourselves before we partake in the Body of Christ (the Lord's Supper or Communion), we can "eat and drink judgment" to ourselves.  That is why Paul was warning the church at Corinth that "many among you are weak and sick, and a number of you have fallen asleep [meaning they have died!].  What can a spiritually dead person do?  "If we were more discerning with regard to ourselves, we would not come under such judgment." Paul's imperative command, not a hope-you-will-do-this saying, is that we examine ourselves, abide in the Vine (Jesus Christ and His Word, the Bible),  bear much fruit, and then and only then, can we "ask whatever [we] wish, and it will be done for [us].  That is to say our prayers will be answered.  And what better evidence is there that we are spiritually alive than God answering our prayers.   That is my prayer for whoever reads this.
Related Articles:
Resources:
New International Version Bible (NIV)
THE HOLY BIBLE, NEW INTERNATIONAL VERSION®, NIV® Copyright © 1973, 1978, 1984, 2011 by Biblica, Inc.™ Used by permission. All rights reserved worldwide