Heaven is a subject that is greatly debated in and outside of the Christian community. Some believe it is a literal place, while others believe it is "in the heart". According to the Bible, Heaven is real – literal; we see that as early as Genesis chapter 1 and as late as Revelation 21. For the Christian, Heaven should be considered one of the most important subjects of faith.  The fear of eternal torment in Hell could be a strong incentive to choose salvation, but it is not the foundation of our faith.
Heaven is the place where our Savior Jesus sits at the right hand of our Almighty Father God (Colossians 3:1).  Jesus is the foundation of our faith; the chief corner stone (Ephesians 2:20). Our blessed hope is the appearing of Jesus who will redeem us "to an inheritance that is imperishable, undefiled, and unfading, kept in heaven…" (1 Peter 1:4). That inheritance is an eternal home with God in Heaven. We are joint-heirs with Jesus (Romans 8:17). Isn't that good news?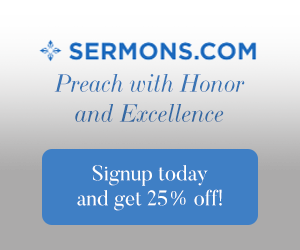 Heaven is a great place and an eternal life in Heaven is a promise to the believer that is sealed by the Holy Spirit (Ephesians 1:12-14). You can be sure you have a home in Heaven when you know my Savior.
Here are some great quotes about Heaven as well as some Bible verses for you to study.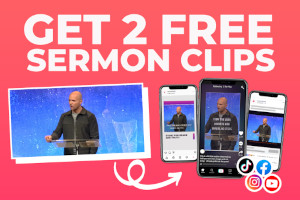 Quotes About Heaven by Famous People

The doctrine of the Kingdom of Heaven, which was the main teaching of Jesus, is certainly one of the most revolutionary doctrines that ever stirred and changed human thought. – H. G. Wells

It is the Creator´s Grand Army, and he is the Commander-in-Chief… With these facts before you, now try to guess man´s chiefest pet name for this ferocious Commander-in-Chief? I will save you the trouble but you must not laugh. It is Our Father in Heaven. – Mark Twain

What they do in heaven we are ignorant of; what they do not do we are told expressly.  – Jonathan Swift

But suppose God is black? What if we go to Heaven and we, all our lives, have treated the Negro as an inferior, and God is there, and we look up and He is not white? What then is our response? – Robert F. Kennedy

Earth has no sorrow that Heaven cannot heal. -Thomas Moore

Frank called me one day and said, 'I have an idea for a movie, why don't you come over and I'll tell you?' So I went over and we sat down and he said, 'This picture starts in heaven'. That shook me.  -Jimmy Stewart

No people can be bound to acknowledge and adore the invisible hand which conducts the affairs of men more than the people of the United States. Every step by which they have advanced to the character of an independent nation seems to have been distinguished by some token of providential agency…We ought to be no less persuaded that the propitious smiles of heaven cannot be expected on a nation that disregards the eternal rules of order and right, which heaven itself has ordained. – George Washington

Bible Quotes About Heaven

Genesis 1:8 (KJV) And God called the firmament Heaven. And the evening and the morning were the second day.

Psalms 33:12-15 Blessed is the nation whose God is the LORD, the people whom he has chosen as his heritage! The LORD looks down from heaven; he sees all the children of man; from where he sits enthroned he looks out on all the inhabitants of the earth, he who fashions the hearts of them all and observes all their deeds.

Ecclesiastes 3:1 (KJV) To every thing there is a season, and a time to every purpose under the heaven

Isaiah 66:1-2 Thus says the LORD: "Heaven is my throne, and the earth is my footstool; what is the house that you would build for me, and what is the place of my rest? All these things my hand has made, and so all these things came to be, declares the LORD. But this is the one to whom I will look: he who is humble and contrite in spirit and trembles at my word…"

Matthew 5:11,12 "Blessed are you when others revile you and persecute you and utter all kinds of evil against you falsely on my account. Rejoice and be glad, for your reward is great in heaven, for so they persecuted the prophets who were before you…" (Jesus' words)
Matthew 10:31-33 Fear not, therefore; you are of more value than many sparrows.  So everyone who acknowledges me before men, I also will acknowledge before my Father who is in heaven, but whoever denies me before men, I also will deny before my Father who is in heaven. (Jesus' words)

1 Peter 1:3-5 Blessed be the God and Father of our Lord Jesus Christ! According to his great mercy, he has caused us to be born again to a living hope through the resurrection of Jesus Christ from the dead, to an inheritance that is imperishable, undefiled, and unfading, kept in heaven for you, who by God's power are being guarded through faith for a salvation ready to be revealed in the last time.

Quotes About Heaven by Well Known Christians

The way to Heaven is ascending; we must be content to travel uphill, though it be hard and tiresome, and contrary to the natural bias of our flesh.  – Jonathan Edwards

He whose head is in heaven need not fear to put his feet into the grave. – Matthew Henry

Aim at heaven and you will get earth thrown in. Aim at earth and you get neither. – C.S. Lewis

Surely it is not wrong for us to think and talk about Heaven. I like to find out all I can about it. I expect to live there through all eternity. If I were going to dwell in any place in this country, if I were going to make it my home, I would inquire about its climate, about the neighbors I would have — about everything, in fact, that I could learn concerning it. If soon you were going to emigrate, that is the way you would feel. Well, we are all going to emigrate in a very little while. We are going to spend eternity in another world. … Is it not natural that we should look and listen and try to find out who is already there and what is the route to take? – D.L. Moody

This earthly body is slow and heavy in all its motions, listless and soon tired with action. But our heavenly bodies shall be as fire; as active and as nimble as our thoughts are. – John Wesley

If there were no hell, the loss of heaven would be hell. – C.H. Spurgeon

How sweet is rest after fatigue! How sweet will heaven be when our journey is ended. – George Whitefield
Was This Article Helpful?
If this article was helpful to you, please consider linking this article to your own blog or sharing this through the social buttons to the left. You might also find some of these other good Christian Quote articles helpful:
Resources:
The Holy Bible, English Standard Version
The Holy Bible, King James Version
"Scripture quotations are from The Holy Bible, English Standard Version® (ESV®), copyright © 2001 by Crossway, a publishing ministry of Good News Publishers. Used by permission. All rights reserved."
www.youtube.com – "There Will Be A Day"- Jeremy Camp