The first of the Ten Commandments God gave to Moses reads thus from the English Standard Version of the Bible: "You shall have no other gods before me" (Exodus 20:3). It would seem that anyone who understands just Who God is, would have no trouble putting Him first in their lives. Believers should almost automatically center their lives around worshiping Him. However, the biblical record, and the practical experience of believers everywhere, reveals that professing believers too often consider faithfulness to God a secondary, or minor, priority. I have written, in my book Spiritual Suicide: The Crisis of Casual Christianity, that one of the biggest problems with Christianity today is that Christians do not take seriously enough their relationship with God. Many professing believers consider God to be merely an add-on to their lives instead of our Source, Reason, Judge, Sustainor, Savior, and Future.
"No other gods before me"
The phrase, "No other gods before me" does not mean that God merely wants us to organize our gods with Him at the top. It does not mean that, as long as we worship God first, we are free to have other gods also. It means that there are to be no other gods in our lives but the one true God. The word translated 'before' in this verse does not have to do with time or ranking. It is saying that we are to have no other gods in God's sight. In other words, we are to worship nothing else in our lives but the one true God. He is worthy of our complete and total commitment.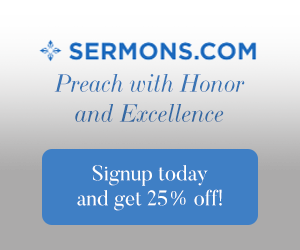 Ron Mehl, in his book The Ten(der) Commandments, speaks of the struggle all Christians face, "The greatest challenge I face every day of my lif is probably the very one that you face every day…maintaining a close, personal, growing relationship with Jesus Christ. It is keeping Him first. Our number-one task as believers is to make sure that nothing—no "god," person, object, task, duty, or pleasure—comes before Him in our priorities, in our plans, and in our affection" (Mehl, 41).
Alistair Begg echos Mehl when he reminds us of this sobering truth, "Anything or any person (including myself) that claims our primary loyalty has become 'another God'" (Begg, 57). Begg also notes that, "We make a grave mistake in assuming that because our houses are free of idols fashioned of metal, wood, or stone we have dealt with this [the First Commandment] and are ready to move on to the second commandment" (Begg, 57).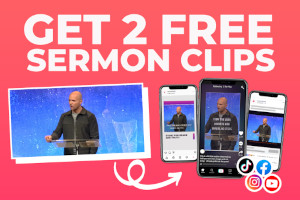 Tim Keller, in his book Counterfeit Gods, lists just some of the other 'gods' we may have in our lives. This list includes, but I'm sure is not limited to, money, sex, power, and even family. Anything that takes the place that only God should occupy in our lives. It has been my observation that there are so many distractions, each vying for our time, prevalent in our current society, that oftentimes we have a difficult time focusing our attention on God.
Love the Lord with everything you are
The Bible is very clear, in both the Old Testament and the New, as to what place God is to have in our lives. Humanity is instructed, repeatedly, as to how we should exist, "And you shall love the Lord your God with all your heart and with all your soul and with all your mind and with all your strength." (Mark 12:30 ESV; also see Deuteronomy 6:5, 10:12, 11:13, 13:3, 30:6; Joshua 22:5; Matthew 22:37; Luke 10:27). Anything in the Bible, that is repeated so often, stresses its obvious importance and preeminence. We should take these admonitions very seriously.
Too often, we let the pursuit of the necessary crowd out our time with God. With so many things going on in our lives, we sometimes even push Him out of our thoughts. However, the Bible assures us that God will provide all those things we are chasing after, if we will put Him first in our lives (Matthew 6:33). There exists no good reason for allowing anything to assume a more prominent place in our lives than God.
Conclusion
God has given us the Ten Commandments. These commandments tell us how we should live. The first of these Commandments tells us that we were created to live our lives worshiping God and giving Him first place in our lives. It tells us that we should allow nothing interfere, interrupt, replace, or hinder our dedication to Him. When we do not live this way; when we allow anything to usurp God's place as Lord of our lives, our lives will be out of kilter. God will discipline us, in order to call attention to the fact that we are worshiping something other than Him. He does this out of His great love for us. However, if we continue to worship other things, we may find that we do not hear that great statement from Jesus on judgment day, "Well done, good and faithful servant."
Need tips for how to spend more time with God? Read this article: 7 Tips for Planning Quiet Time with God
Resources: Scripture quotations are from The Holy Bible, English Standard Version® (ESV®), copyright © 2001 by Crossway, a publishing ministry of Good News Publishers. Used by permission. All rights reserved. Begg, Alistair. Pathway to Freedom. Moody, 2003. Driskell, Robert R. Spiritual Suicide: The Crisis of Casual Christianity. Createspace, 2012. Mehl, Ron. The Ten(der) Commandments. Multnomah Publishers, 1998. Mohler, R. Albert Jr. Words from the Fire. Moody, 2009.