Authority…this word brings many things into mind: negativity, power, greed, self-ambition, ego trip and so many other things. However, when I think of authority in terms of where it belongs, in God's hands, I have a different outlook. I think of His love, mercy, grace, patience and forgiveness for me. You see, when we place true authority where it is supposed to be, we can have a life of joy and hope in the Lord and His will for us. When it comes to men and women being in authority it isn't all bad of course. Parents have to use authority every day with their children. Men behind pulpits have been ordained and given authority to preach the Word faithfully to the congregation. With all of these thoughts in mind, let's look and see what the Bible says on three different examples of authority.
Our Government Is From God
Romans 13:1-2 – "Let every person be subject to the governing authorities. For there is no authority except from God, and those that exist have been instituted by God. Therefore whoever resists the authorities resists what God has appointed, and those who resist will incur judgment."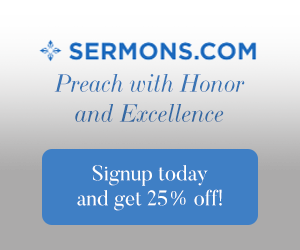 It is so easy to think that men and women are elected into office because of under the table money or because of voter fraud. It is truly hard to believe there is an honest election anymore with the reported millions of people voting more than once or the votes cast by deceased people. It is enough to make us frustrated for sure, but even in the midst of all of the deception, it is most important to know that these men and women are only in office because God has declared it to happen. The Greek word, antitassomenos, is used here for the word resist and it means "I set myself against, resist" (Strong's Concordance). This is a resistance of defiance, like in anarchy. We have every right to resist our government when they break God's laws such as in advocating for abortion and euthanasia. We should raise our voices and defend Biblical truths. But we have no right to blatantly resist our governing authorities if they are not in the wrong. We may not like all of the decisions that our leaders make, but if they aren't making choices that are against Biblical values then we must agree to disagree sometimes and still follow the law. And most importantly because our government is from God we need to be in prayer daily for those in office, that they would soften their own hearts daily and make choices that are good for our nation.
Parents – Authority Is Yours With Your Children
I am amazed to see how the tide is changing. It seems like kids are telling parents what to do anymore. And parents are giving into their kids just to keep them quiet and happy. This is completely backwards and these kids are learning nothing about respect, morals, values, or work ethic. God gives us children so we can nurture them and guide them into adulthood. This requires a backbone and the use of authority. Paul writes in Ephesians 6:1, "Children, obey your parents in the Lord, for this is right." This clearly shows authority should be executed by mom and dad, and children need to obey. This does not mean we can do whatever we want as parents. There are guidelines for us too. Our parenting styles will differ but they all must fall in line with scripture. Ephesians 6:4 says, "Fathers, do not provoke your children to anger, but bring them up in the discipline and instruction of the Lord." Provoke is defined as "to stir up purposely" or "to arouse to a feeling or action" (Merriam-Webster online dictionary). Why would you stir up anger on purpose? There is only one reason…a power trip. If you need to feel that you have power over your children by making them upset on purpose you are walking through the wide gate. Our entire existence should emulate one solid truth in all things…love. When we parent our children, they should see love. So, you have authority over your kids, but don't abuse it. Always show love and always reaffirm that you love them every time you discipline them.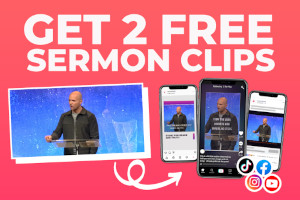 Jesus – True Authority
Matthew 28:18-20 – "And Jesus came and said to them, 'All authority in Heaven and on earth has been given to Me. Go, therefore, and make disciples of all nations, baptizing them in the name of the Father and of the Son and of the Holy Spirit, teaching them to observe all that I have commanded you. And behold, I am with you always, to the end of the age.'"
Jesus is the ultimate authority in all of our life decisions. So, in every single choice we make, we are either abiding in His will or rejecting it. We all will have to give an account of our lives before God when we pass from this world into eternity and Jesus will be there either to welcome us as His brother or deny us saying, "I don't know who you are" to us. How do you know if Jesus will know you? Well, obey His commands. Are you making disciples in your area? Are you teaching the things to others that Jesus has taught you? Are you proclaiming Christ in the public arena? Jesus said, "So everyone who acknowledges Me before men, I also will acknowledge before my Father who is in Heaven, but whoever denies Me before men, I also will deny before My Father who is in Heaven." (Matthew 10:32-33)
His authority is Holy, righteous and perfect. We can trust in Jesus completely for He showed us all what real love looks like on the cross. His blood covers every single sin. He became sin for us! This alone should drive us to submit to His ways and reject the schemes of the devil. Yes, we still will sin, but we should be growing stronger with Jesus daily and sinning less daily.
Conclusion
These are three ways to look at authority from a Biblical standpoint. I hope you have been encouraged to pray for your leaders, step up to your calling as a parent, and most importantly to submit to Jesus as the ultimate authority. May God continue to guide and guard you as you continue to live a life worthy of the calling! God bless you!
More reading: Bible Verses About Obedience
Resource – Scripture quotations are from The Holy Bible, English Standard Version® (ESV®), copyright © 2001 by Crossway, a publishing ministry of Good News Publishers. Used by permission. All rights reserved.