How many of us start with good intentions with having quiet time with God, but never actually followed through with it? Typically the demands and busyness of life take precedence as well as following our own selfish desires. There's hope for those who want to move from thinking and talking about quiet time towards actually doing it. The following 7 tips will help you get on the right path.
Tip #1)    Pray to God
"Hear my cry for help, my King and my God, for to you I pray" (Psalm 5:2).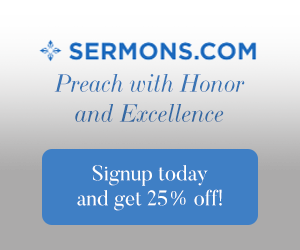 Begin your planning with a sincere prayer to the Lord. Let God know that you have the desire to spend quality time with Him and yet you've struggled for various reasons. Speaking plainly to Him relieves your guilt and brings in His restoration of peace to your life.
Tip #2)    Listen to the Spirit's leading
"But the Advocate, the Holy Spirit, whom the Father will send in my name, will teach you all things and will remind you of everything I have said to you" (John 14:26).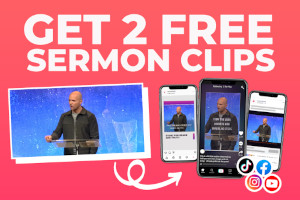 After you've laid it all out, it's now time for you to sit and listen to the leading of the Holy Spirit. He may bring a certain scripture to your mind to reflect on or perhaps He may reveal the hindrances so that you may deal with them.
Tip #3)    Choose the best time
"There is a time for everything, and a season for every activity under the heavens" (Ecclesiastes 3:1).
Timing is important because we all have commitments to our families, church, work, etc. The best time for you may be early in the morning when everyone else is asleep or perhaps late at night. We all have our own body clock that gives us an idea of our most or least productive times. Choose the time that you sense the most leading from God.
Tip #4)    Find a good place
"Lord, I love the house where you live, the place where your glory dwells" (Psalm 26:8).
Some of us can find a quiet place in our home for reflection and mediation; while others need to take a walk, bike ride, or car trip to a special place. Wherever works best for you—make sure you find a place with the least distractions so you can focus on what God is directing in your life.
Tip #5)    Prioritize your schedule
"The law from your mouth is more precious to me than thousands of pieces of silver and gold" (Psalm 119:72).
No matter how well you plan ahead to have this quiet time with God, if you don't make it with more priority than even your basic need to eat—it may not happen. It's usually the first thing to go on the back burner of your life when pushed for time. However if it's a priority that you make and communicate it to your loved ones, you will have accomplished a major feat in your spiritual walk.
Tip #6)    Be realistic in your plans
"It is better not to make a vow than to make one and not fulfill it" (Ecclesiastes 5:5).
In the excitement of starting a regular quiet time with God—you may be tempted to fill it with too much clutter. Keep your quiet time simple—a Bible, a pen, and a notebook. This is your intimate place where God meets you.
Tip #7)    Begin your quiet time
"But when you pray, go into your room, close the door and pray to your Father, who is unseen. Then your Father, who sees what is done in secret, will reward you" (Matthew 6:6).
The first time you meet with God, it may not be as spiritually exciting as you may have imagined. It's like a first date. Take your time in building this special relationship of togetherness with your Lord. Eventually you will be drawn to wanting more time with Him.
Time well spent
Something changes inside of people who make quiet time a part of their lives. They have a greater sense of peace during a crisis, a deeper experience of God, and a more intimate love language of prayer. They aren't perfect but through longer times with the Lord, they reveal a spiritual maturity that continues to build their faith.
Quiet time with God isn't just for pastors, teachers, or missionaries. Every believer has stake in their relationship with Jesus that can grow apart if neglected. No one who has spent time with God will regret it in this present world or the one to come.
More reading: What Does the Bible Say About Relationships?
Resource – New International Version Bible, The Holy Bible, New International Version®, NIV® Copyright© 1973, 1978, 1984, 2011 by Biblca, Inc.™ Used by permission. All rights reserved worldwide.