A soft answer, or word of kindness is music to the ears. Especially when you expect someone to respond in an unkind way. Sometimes your words of kindness is all someone needs to hear when they are having a bad day. A few, simple, kind words can completely change the attitude and course of the day. Here are 20 Christian Quotes that include words of kindness. Perhaps you can encourage someone today with them.
Proverbs 15:1 " A soft answer turneth away wrath: but grievous words stir up anger."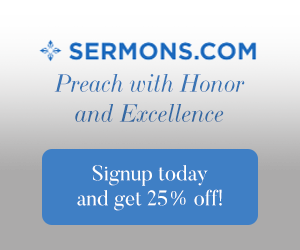 The Results of Kindness
Constant kindness can accomplish much. As the sun makes ice melt, kindness causes misunderstanding, mistrust, and hostility to evaporate. ~ Albert Schhweitzer
Want to snatch a day from the manacles of boredom? Do overgenerous deeds, acts beyond reimbursement. Kindness without compensation. Do a deed for which you cannot be repaid. ~ Max Lucado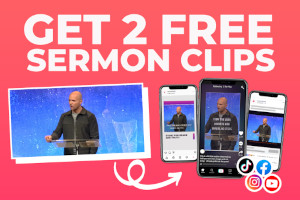 No matter how low down you are; no matter what your disposition has been; you may be low in your thoughts, words, and actions; you may be selfish; your heart may be overflowing with corruption and wickedness; yet Jesus will have compassion upon you. He will speak comforting words to you; not treat you coldly or spurn you, as perhaps those of earth would, but will speak tender words, and words of love and affection and kindness. Just come at once. He is a faithful friend – a friend that sticketh closer than a brother. ~ D.L. Moody
Kindness has converted more sinners than zeal, eloquence, or learning. ~ Frederick W. Faber
A man who is wrathful with us is a sick man; we must apply a plaster to his heart – love; we must treat him kindly, speak to him gently, lovingly. And if there is not deeply-rooted malice against us within him, but only a temporary fit of anger, you will see how his heart, or his malice, will melt away through your kindness and love – how good will conquer evil. ~ John of Konstadt
The greatest thing a man can do for his Heavenly Father is to be kind to some of His other children. ~ Henry Drummond
Kindness is Not Difficult
Kindness does not require us to be blind to facts or to live in fancies, but it does require us to cherish a habit of goodwill, ready to show pity if sorrow appears, and slow to turn away even if hostility appears. ~ Alexander MacLaren
Love is something more stern and splendid than mere kindness. ~ C.S. Lewis
No man can do me a truer kindness in this world than to pray for me. ~ Charles Spurgeon
Unseasonable kindness gets no thanks. ~ Thomas Fuller
If I can put one touch of rosy sunset into the life of any man or woman, I shall feel that I have worked with God. ~ George Macdonald
Kindness is in our power, even when fondness is not. ~ Samuel Johnson
Let there be kindness in your face, in your eyes, in your smile, in the warmth of your greeting … Don't only give your care, but give your heart as well. ~ Mother Teresa
Kindness in the Bible
Blessed be the LORD: for he hath shewed me his marvellous kindness in a strong city. ~ Psalm 31:21
For his merciful kindness is great toward us: and the truth of the LORD endureth for ever. Praise ye the LORD. ~ Psalm 117:2
The desire of a man is his kindness: and a poor man is better than a liar. ~ Proverbs 19:22
For the mountains shall depart, and the hills be removed; but my kindness shall not depart from thee, neither shall the covenant of my peace be removed, saith the LORD that hath mercy on thee. ~ Isaiah 54:10
That in the ages to come he might shew the exceeding riches of his grace in his kindness toward us through Christ Jesus.For by grace are ye saved through faith; and that not of yourselves: it is the gift of God: Not of works, lest any man should boast. ~ Ephesians 2:7-9
For we ourselves also were sometimes foolish, disobedient, deceived, serving divers lusts and pleasures, living in malice and envy, hateful, and hating one another. But after that the kindness and love of God our Saviour toward man appeared, Not by works of righteousness which we have done, but according to his mercy he saved us, by the washing of regeneration, and renewing of the Holy Ghost; Which he shed on us abundantly through Jesus Christ our Saviour; That being justified by his grace, we should be made heirs according to the hope of eternal life. ~ Titus 3:3-7
Final Thoughts
When you wake up every day you are faced with many choices. One of those things you can choose to do is speak words of kindness. I pray that you make the right choice and in doing so you can brighten someone's day.
Related reading: Words of Encouragement
Resource – The Holy Bible, King James Version