I was born and raised on the state of Ohio. As the result of a contest that was run by the Ohio legislature in the 1950's the state adopted the motto "With God all things are possible" on October 1, 1959 [1]. We read it in the Bible:
But Jesus beheld them, and said unto them, With men this is impossible; but with God all things are possible. (Matthew 19:26)
Just as Jesus said these words in the verse above, He also gave some guidelines on how to live this out, just a few chapters earlier in Matthew. He was speaking to his disciples when He said: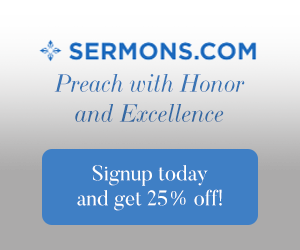 "… If any man will come after me, let him deny himself, and take up his cross, and follow me. For whosoever will save his life shall lose it: and whosoever will lose his life for my sake shall find it. For what is a man profited, if he shall gain the whole world, and lose his own soul? or what shall a man give in exchange for his soul?" (Matthew 16:24-26)
Deny Yourself
All people on earth are born with one destination because of the sin of Adam and Eve. That destination is Hell. But because God loves us, even though we have inherited the sin of Adam, He gives us the choice to believe that Jesus gave His life as a ransom for ours (John 3:16-17; Romans 8:3-5; Hebrews 9:12-15). Jesus willingly offered His life as a sacrifice for our own. To believe this means that we must deny our own belief and agree with God – that His Way is the only way to Heaven. This is called repentance – that change of mind when we say "Yes God I believe You – You are right and I am wrong". In a sense when we have this change of mind our own life, which is headed for eternal destruction, is lost and we are given a new life. The thing that seemed impossible is now possible:
Therefore if any man be in Christ, he is a new creature: old things are passed away; behold, all things are become new. (2 Corinthians 5:17)
Take up Your Cross
In her article entitled What does it mean to take up your cross daily Crystal McDowell said "When you pick up your cross every day, your faith is stretched to move beyond what you ever thought possible." Of course, she is talking about how we can get through the trials of life through the power of the cross. Following Jesus sometimes means that we willingly give up some old life habits that do not glorify the Lord. It might not be easy but we are promised that God will make it possible for us to get beyond that old baggage and live life and live it abundantly (John 10:10). Taking up your cross might mean making some decisions that are hard, but with the help of the Lord and by the power of the Holy Spirit you can take up the cross and live victoriously.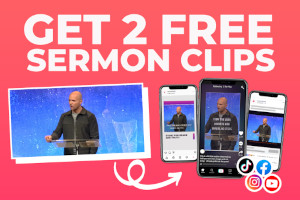 Lose your Life: Reasonable Service
So many times I hear people say "I gave my heart to Jesus". This leaves me with the question "What does Jesus want with your filthy, dirty heart?" After all the Bible says that "the heart is deceitful above all things, and desperately wicked…" (Jeremiah 17:9) No, Jesus does not want us to give Him anything. Instead, He did all the giving when He offered His life for our own.
Truly we are incredibly blessed with all that the Lord gives to us, especially when we can say that we are sons of God (1 John 3:1). The unbelieving world cannot understand the concept of giving back to the Lord. Many (unbelievers) think that we give because we expect to get something in return. But a true Christian can get nothing more valuable than eternal life and a true Christian gives out of a grateful heart. Paul admonishes us this way:
I beseech you therefore, brethren, by the mercies of God, that ye present your bodies a living sacrifice, holy, acceptable unto God, which is your reasonable service. (Romans 12:1)
Paul continues on in Romans 12:2 telling us not to be conformed to this world. We don't need to engage in the activities of the ungodly. Instead we must trust that God will continually renew our mind so that we can do those things that are acceptable to God. The only way to renew our mind is to fill it with the words of the Lord. Spending time in the Bible daily is how we know God's word. (Titus 3:5-7)
You see when we believed the truth of the gospel of our salvation we were purchased by the blood of Jesus. From that time forward we are sealed with the Holy Spirit which is a promise of our inheritance of eternal life, only to be redeemed at a later date when the Redeemer returns to catch up His Church and take them home. Because of this precious gift that we have been given nothing in this world should be more important than what we can do to glorify the Lord. Praise God that he makes it possible to overcome the world. (Ephesians 1:12-24; 4:30; Galatians 5:16; Colossians 1:14; 1 John 4:4)
Because we have the almighty power of the Holy Spirit (God) within us all things are possible. However we must choose to follow God to prevail over the seemingly impossible.
Resources – [1] Statesymbolsusa.org/ohio. The Holy Bible, King James Version