Why is it that so many men struggle with sexual temptation, even in the church?  What can we do in helping others and ourselves in this struggle over sexual temptation?
Help with Temptation
There are many ways that we can resist temptation, particularly sexual temptation.  Job wrote "I have made a covenant with my eyes; how then could I gaze at a virgin?" (Job 31:1).  I know of a man who when he watches TV he automatically turns the channel when something sexually suggestive comes on.  He does this in an instant so that he doesn't allow the sexually explicit images to linger in his mind.  He stops it at the source.  This must mean that he changes the channel frequently because so much of what you see on television is steeped in sexually suggestive images.  Sex sells because it stimulates the mind and it also fixes the viewer on the commercial.  Job made a covenant with his eyes…the moment that he saw a virgin or woman who tempted him, he covenanted with himself to immediately look away.  The fact is that we can "Resist the devil, and he will flee from you" (James 4:7). If you don't flee then you are allowing yourself to be tempted and if you don't resist, you will flee to it and when we are all tempted and don't flee, it leads to sin.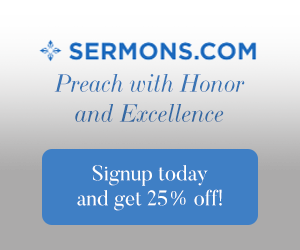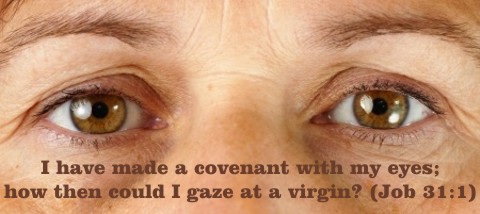 Adultery of the Heart
Jesus warns us that whatever enters the eye gate enters the mind and since sin begins in the heart it can lead to lusting in the heart and Jesus warns "You have heard that it was said, 'You shall not commit adultery.' But I tell you that anyone who looks at a woman lustfully has already committed adultery with her in his heart" (Matt 5:27-28).  Sin in the heart is just as bad as sin that one commits in a physical way. For example, the Tenth Commandment which forbids us to covet is the only sin that cannot be seen. It hides within the deep recesses of the human heart and even though there are no external commissions of sin or outward sins, the sin of coveting is still sin, even though it's only in the heart.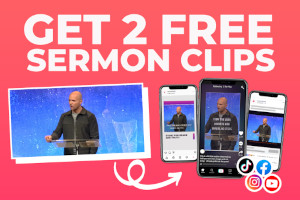 Strategies to Resist Sexual Temptation
Jesus spoke in hyperbole or extreme exaggeration when He said "If your right eye causes you to stumble, gouge it out and throw it away. It is better for you to lose one part of your body than for your whole body to be thrown into hell. And if your right hand causes you to stumble, cut it off and throw it away. It is better for you to lose one part of your body than for your whole body to go into hell" (Matt 5:29-30).  Jesus was not saying that we need to literally pluck our eye out because we'd still have one eye to lust with.  What Jesus was saying was to take the most extreme measures possible to prevent falling into sin.  One example would be for a friend to put a password protected filter on another friend's computer who is struggling with pornography.  To have an accountability partner you can trust is a great way to make yourself be held responsible for your actions.  Is having the Internet or having an unprotected browser worth the risk of being addicted to pornography?  Remember that Jesus said that we can even lust and commit adultery in our heart (Matt 5:28).
Why do Men Struggle with Sexual Temptation?
Part of the problem is that when men don't immediately look away at graphic, sexual images, they fixate on it…and this allows the temptation to grow into desire and then into sin.  This is because they haven't made a covenant with their eyes (Job 31:1).  James addresses the problem of sin when reminding us that God doesn't send us temptations: "When tempted, no one should say, 'God is tempting me.' For God cannot be tempted by evil, nor does he tempt anyone; but each person is tempted when they are dragged away by their own evil desire and enticed. Then, after desire has conceived, it gives birth to sin; and sin, when it is full-grown, gives birth to death" (James 1:13-15).  There are some important points here that we can apply to avoiding sin.  One is when we are tempted, don't allow this desire to grow into enticement.  If we don't flee from temptation, we allow this desire to simmer and grow and this state of desiring leads to or "gives birth to sin" and "when it is full-grown, gives birth to death" because the wages of sin is death (Rom 6:23).
Men are hardwired differently than women. Generally speaking, women are more stimulated by words than by images. I am not saying that men are that much more susceptible to sexual temptation than women are but men are more easily driven by visual images and these images can more easily produce lust.  This might explain why, traditionally, more men cheat on their wives that women do their husbands and also why more men have addictions to pornography than women do…although that gap is closing fast.
Your Source of Power
One way to overcome sexual temptation is to stay in the Word of God on a daily basis.  We know that the Word has real power (Rom 1:16) "For the word of God is alive and active. Sharper than any double-edged sword, it penetrates even to dividing soul and spirit, joints and marrow; it judges the thoughts and attitudes of the heart. Nothing in all creation is hidden from God's sight. Everything is uncovered and laid bare before the eyes of him to whom we must give account" (Heb 4:12-13). God says that "my word that goes out from my mouth: It will not return to me empty, but will accomplish what I desire and achieve the purpose for which I sent it" (Isaiah 55:11). When we are regularly in the Word of God there is a "washing with water through the word" (Eph 5:26b).
We know from the Scriptures that "everything God created is good, and nothing is to be rejected if it is received with thanksgiving, because it is consecrated by the word of God and prayer" (1 Tim 4:5).  So too are we consecrated or sanctified by the Word when we have a regular intake of Bible reading.  Very often when I counsel men who are struggling with an addiction to pornography or lusting after women, I find that their Bible reading is not consistent and sometimes the only time that they open their Bible is during sermons or Sunday school.  When we neglect consistent, regular, daily Bible reading, we are neglecting our greatest source of power because Gods' Word mixes with the Holy Spirit to produce effectual change and we have already read that the Word of God has power (Rom 1:16), it is alive, living, and active (Heb 4:12), and it always accomplishes what God wills for it to do (Isaiah 55:11) so why wouldn't we want to tap into the greatest earthly source of power that there is?  The Holy Spirit combines the Word of God to make effectual changes in the human heart so we should take advantage of it.
Conclusion
If you have never repented and confessed your sins and placed your trust in the Savior, you have no such power source from God.  When a person is born again (John 3:3) they become a new creation in Christ and the old things, the old man (and woman), passes away (2 Cor 5:17).  Without this new birth, you are still in your sins and powerless to resist the devil, the flesh, and the world.  Why not place your faith in Jesus Christ today, if you haven't already done so?  There is no better time to do this than at this very moment (2 Cor 6:2) because there is no guarantee that tomorrow will even come (James 4:13-17) and once you die, you face the judgment of God (Heb 9:27).
Some help here: 10 Biblical Steps to Restoration After Sexual Sin
Resource – Scripture quotations are from The Holy Bible, English Standard Version® (ESV®), copyright © 2001 by Crossway, a publishing ministry of Good News Publishers. Used by permission. All rights reserved.