It's not so difficult to teach teenagers the value of hard work as it is to get them to understand and value it. We live in a culture of ease and all of us are more accustomed to getting everything more quickly with less effort. Yet this happens for every generation—it's the ebb and flow of industry and ingenuity.
There's great reward in heaven for those who work diligently according to God's will for their lives. This is a great foundation for teaching our teens the value of hard work, begin today with T-E-E-N-W-O-R-K.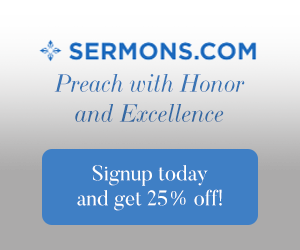 T – Teach by your example
"I have set you an example that you should do as I have done for you" (John 13:15).
One of the worst things an adult can say to a teenager is "do as I say, not as I do". Teenagers know who they are dealing with—either a lazy adult making them do their work or someone with a strong work ethic with experience to back it up. They may not always complete a job exactly as you would've done it, but they will know the spirit behind the work that you do.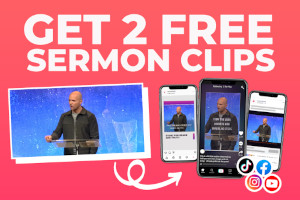 E – Equip your teens with everything they need to succeed
"Do everything you can to help Zenas the lawyer and Apollos on their way and see that they have everything they need" (Titus 3:13).
If you expect your teenager to succeed in their work, make sure they have everything they need to do it well. Most of us can't start a job without some type of preparation in place whether it is transportation, clothing, or otherwise. Teenagers are just starting out and may need your assistance. Help out wisely—not doing everything, but offering advice and help as necessary.
E – Explain clearly your expectations
"Teach them his decrees and instructions, and show them the way they are to live and how they are to behave" (Exodus 18:20).
If there is certain work that is to be done in a particular way, be clear about what your expectations. This may take more time in the beginning, but it's better than the frustration of putting in the work without great results. Step away from vague instructions by writing down your expectations in a contract and list the consequences of success and failure. Be sure to seek feedback for clarity from the teenagers to make sure you both are on the same page.
N – Never use condemnation as a disciplinary method
"Therefore, there is now no condemnation for those who are in Christ Jesus" (Romans 8:1).
When a job isn't completed as planned, there should be swift consequences. However this isn't a time to give a long lecture on the value of good work. Rather use every opportunity as an occasion to teach about the value and purpose of integrity by asking questions that require more than a yes/no answer. Failure to follow through expectations should already be outlined in the contract—stick to it with grace and mercy rather than condemnation.
W – Work on building a relationship of openness and trust
"Therefore encourage one another and build each other up, just as in fact you are doing" (1 Thessalonians 5:11).
Teenagers are still maturing spiritually, emotionally, and physically. Whether they realize it or not, they desperately need mature adults in their lives. While working with your teenager, pray and seek opportunities to connect with them at their point of understanding. Take the time to have conversation that centers more on what they see, desire, or feel about their work and future.
O – Open up opportunities for them to work
"And Ruth the Moabite said to Naomi, 'Let me go to the fields and pick up the leftover grain behind anyone in whose eyes I find favor'" (Ruth 2:2).
Give opportunities for work according to the level of maturity. One teenager may be able to babysit siblings while parents are busy, and the other may own a car and drive miles away to work every day. It's especially important for parents to begin to let go and give their children the ability to grow in environments outside of the immediate home. Wisdom is key—don't literally put them in dangerous situations nor continually keep them in a bubble wrap of fear.
R – Reward them for their work
"Do not defraud or rob your neighbor. Do not hold back the wages of a hired worker overnight" (Leviticus 19:13).
Teenagers can be fickle perhaps due to hormones, friendships, etc. Just because they are having a bad day doesn't mean they shouldn't get paid or rewarded for completed work. If there's a situation in which money may not be the best way to reward them—consider other things like increasing phone usage or Internet access, take them out for dinner, or extend a curfew. All these things should be specifically spelled out in the contract so that there are no surprises.
K – Keep raising the bar of your expectations
"Let perseverance finish its work so that you may be mature and complete, not lacking anything" (James 1:4).
Making the bar of your expectations too low can be just as damaging as setting them too high. Have a good balance of raising the bar ever slightly so that your teenager will continue to stretch themselves and grow up into becoming a responsible adult. Stay in prayer asking God to give you wisdom in creating opportunities of growth.
Teen Work takes Team Work
Directing your teenagers to work as to the Lord will be key to helping them resist the traps of laziness or becoming a workaholic. Begin with prayer asking God to lead you both in the right direction. There will be tough days ahead, but through the grace of God you will work through them and the fruit of their good labor will be sweet.
Here is some advice: Christian Parenting Advice for Raising Teenagers
Resource – New International Version Bible, The Holy Bible, New International Version®, NIV® Copyright© 1973, 1978, 1984, 2011 by Biblca, Inc.™ Used by permission. All rights reserved worldwide.