It is no secret—Hollywood glamorizes sex. As we watch our favorite characters move from one love interest to the other, it's easy to forget how sexual sin confuses and complicates our spiritual, emotional, and physical lives.
God's people are warned to: "Flee from sexual immorality. All other sins a person commits are outside the body, but whoever sins sexually, sins against their own body" (1 Corinthians 6:18).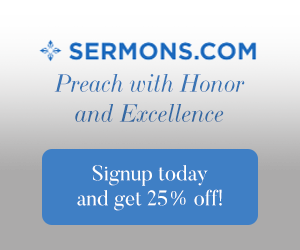 Although the consequences of our sins (unplanned pregnancies, sexually transmitted diseases, emotional ties, etc.) may still linger, Jesus will forgive and give wisdom for each issue. It's essential to take the necessary steps towards restoration to avoid being mastered by sexual immorality.
Step #1) Confess your sin to God
"If we confess our sins, he is faithful and just and will forgive us our sins and purify us from all unrighteousness" (1 John 1:9, NIV).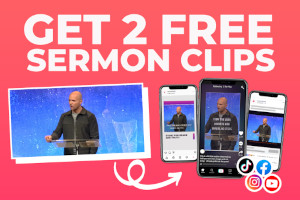 Resist the urge to make excuses for your sin of sexual immorality. You speak truth to God and yourself as an agreement of your confession and repentance. God will forgive and cleanse you from this sin if you are willing to be made whole.
Step #2) Admit your weakness in this area
"In the same way, the Spirit helps us in our weakness" (Romans 8:26, NIV).
There is a reason you're drawn to sexual sin. It could be lust, filling an emotional void, wanting to please other people more than you want to please God, etc. You must seek out the source and deal with it so you can pray and prepare your heart when you're tempted.
Step #3) Pray for a mentor or accountability partner
"Strive for full restoration, encourage one another, be of one mind, live in peace" (2 Corinthians 13:11, NIV).

Pray and ask God for direction in finding someone for godly advice. Make sure it's someone you can trust, who will speak truth, and lives a righteous life.

Step #4) Get involved in a church
"Not giving up meeting together, as some are in the habit of doing, but encouraging one another—and all the more as you see the Day approaching" (Hebrews 10:25, NIV).

Don't just show up for a service, but make efforts to get involved. Small group accountability is good. Pray diligently that the Lord direct you to the right church where you can serve and be served in your Christian walk.
Step #5) Keep your mind and body actively engaged in other activities
"Lazy hands make for poverty, but diligent hands bring wealth" (Proverbs 10:4, NIV).
Keep busy with meaningful projects so that your thoughts won't consume you. Be involved with not only church activities, but try to engage in your community as a witness for Christ.
Step #6) Guard your heart and thoughts
"Casting down imaginations, and every high thing that exalteth itself against the knowledge of God, and bringing into captivity every thought to the obedience of Christ" (2 Corinthians 10:4-5, KJV).
Your biggest battle in overcoming sexual immorality will be in the mind. You'll be tempted to relive sexual experiences and if you do entertain them—it could lead down the path of sin and regret. Use this scripture as a weapon by countering every impure thought.
Step #7) Keep company with people who are living righteously
"Do not be misled: "Bad company corrupts good character" (1 Corinthians 15:33,NIV).

Be mindful of who you choose to keep company with. You can't be an effective Christian alone; you need other believers to hold you up. Remember you aren't the only one who struggles with this sin.
Step #8) Resist TV shows, movies, video games, or music that lures you back into sinful thinking or lusting from prior experiences
"I made a covenant with my eyes" (Job 31:1, NIV).
No one is going to change the channel for you or turn off the screen—you have to make the hard choice to turn away from seducing scenes. The more time you spend with God in sincere prayer and earnest Bible study, you will find yourself appalled and disgusted at distorted sexual imagery.
Step #9) Stay connected to God everyday in prayer and Bible study
"Pray continually" (1 Thessalonians 5:17, NIV) "Study to shew thyself approved unto God, a workman that needeth not to be ashamed, rightly dividing the word of truth" (2 Timothy 2:15, KJV).

Have a certain time and place every single day in which you talk to God and read your Bible. Make it a habit for life and you will be richly rewarded by God for He loves you very much.
Step #10) Cut off any ties with the person or persons that you were sexually engaged with.
"But put ye on the Lord Jesus Christ, and make not provision for the flesh, to fulfil the lusts thereof" (Romans 13:14, KJV).

Being in the presence or communicating with this person will most likely lull you back into sin—you must sever ties. The choice is choosing a relationship with God over a relationship with this person. You may need to seek their forgiveness, but still keep your distance.
Now what?
You can't fulfill your destiny in God and stay in sexual sin. Your sin will cause a divided heart and remember James 1:8 "A double minded man is unstable in all his ways". God cares about you so much that He won't give you peace about your sexual sins instead He will love you back into the kingdom even if it takes severe discipline. (Hebrews 12:5-6)
You can overcome sexual sin by trusting in God to keep your body. It will take effort on your part, but it will be His loving grace that covers you in love to endure.
Take a look at this other helpful article:
Resources – New International Version Bible (NIV) THE HOLY BIBLE, NEW INTERNATIONAL VERSION®, NIV® Copyright © 1973, 1978, 1984, 2011 by Biblica, Inc.™ Used by permission. All rights reserved worldwide. The Holy Bible, King James Version. YouTube "You Are More" by Tenth Avenue North