John the Baptist is a familiar name from the Bible. We know from the New Testament Gospels that Jesus' mother, Mary, and John's mother, Elizabeth, were related; probably cousins (Luke 1:36a).  This would make Jesus and John related in the same manner (i.e. cousins).  John was born six months before Jesus was born (Luke 1:36b).  Let us look closer at the life and ministry of this man called John the Baptist.
The birth of John the Baptist
Before John was born, an angel appeared to his father, who was a Godly man and a priest, to inform him that he would soon have a son.  This son was to be a special man with a special purpose from God.  The angel said that the child's name would be John, that he would be great before the Lord, and he would be,"…filled with the Holy Spirit, even from his mother's womb" (Luke 1:14-15 ESV).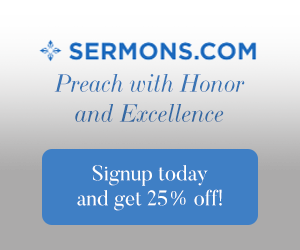 The message of John the Baptist
John appeared publicly on the religious scene of his day about six months before Jesus began preaching.  The Bible says that John was to, "…go before the Lord to prepare his ways, to give knowledge of salvation to his people in the forgiveness of their sins…"  (Luke 1:76-77 ESV).  John was to prepare the hearts of the people for the arrival of Jesus.  In John's day, the Jews were waiting on the promised Savior to come and free them from the oppressive rule of the Roman government. Their idea of salvation was a political salvation.  Many Israelites had come to believe that they had a special place in God's heart simply because they were born Israelites.  Therefore, it mattered very little to them whether or not they were truly worshiping God in their hearts.  The Israelites believed that, even though they had repeatedly disobeyed God, worshiped other gods, and had become cold in their hearts toward the one true God, they were still under His protection. They believed that they could live as they pleased and still please God.  As a result, they had grown cold to the things that mattered to God, such as sin and living a holy life.
John's mission
John was to proclaim to the people of his day that obedience to God was a serious matter.  He was to preach that salvation was not earthly deliverance from political oppression, but deliverance from the penalty and power of sin through repentance (Mark 1:4).  This was not a popular message in John's day, nor is it popular today.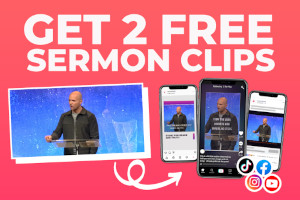 John was uniquely sent into the world as a messenger to proclaim the coming of the Savior, Jesus Christ (Matthew 11:10; Mark 1:2; Luke 7:27).  "And he will turn many of the children of Israel to the Lord their God, and he will go before him in the spirit and power of Elijah, to turn the hearts of the fathers to the children, and the disobedient to the wisdom of the just, to make ready for the Lord a people prepared"  (Luke 1:16-17 ESV).  John's ministry was to confront the people of his time with their sin, their need of salvation, and the reality of the soon-to-be arriving Savior.  Our mission today is much the same as John's.  Empowered and aided by the Holy Spirit (John 16:8), we are to confront our culture also, lovingly pointing out their sinfulness, their need of salvation, and the Savior who is ready, willing, and able to forgive their sins and give them eternal life.
John is called 'John the Baptist [or 'Baptizer']' because, once he confronted the people with their sinful condition, if they repented, they were baptized as a expression of their repentant heart.  Their baptism was a public display that they recognized their need for forgiveness.  This would essentially be preparing their hearts for the soon-coming Savior, Jesus Christ.
The death of John the Baptist
Matthew 14:1-12 tells the story of the death of John the Baptist.  The moral climate of John's day was much like it is in our day.  John confronted the immorality he saw taking place in his culture…even the immorality of rulers.  The ruler Herod had taken his brother's wife for himself.  John confronted Herod concerning his sinful actions.  Herod had John thrown in prison.  We will not concern ourselves with the details of the event, but Herod later had John beheaded.  John's motivation in life was to do God's will; his obedience cost him his life.
Jesus said of John, "Truly, I say to you, among those born of women there has arisen no one greater than John the Baptist" (Matthew 11:11a ESV).  No matter what John lost in this life, he gained far more in the next because he was a faithful servant of God.  Jesus then says a most remarkable thing, "Yet the one who is least in the kingdom of heaven is greater than he [John]" (Matthew 11:11b ESV).  John was the last of the Old Testament prophets.  Jesus' crucifixion and resurrection initiated a new way of God dealing with His followers.  From then on, the Holy Spirit would actually be residing inside those whose lives belonged to God.  Jesus was telling His disciples, and us, that we are capable of doing mighty works for God due to the fact that the power of God works in us to accomplish His will (Ephesians 3:20).
Conclusion
John's life is an example of a life completely devoted to God.  He was born, lived his life, and died doing what God had planned for him.  Although he gave his life for God, he gained immeasurably more than he gave up.  Jesus said, "For whoever would save his life will lose it, but whoever loses his life for my sake and the gospel's will save it" (Mark 8:35 ESV, see also Matthew 10:39, 16:25; Luke 9:24).  John provides a great role model for living the Christian life; he put his entire life in God's hands and God used him to do great things.
It should be our prayer to be as faithful in submitting to God's will as John was, and to allow the Holy Spirit to work in us, and through us, for His glory and the furtherance of the Gospel.
Here are some more character Bible stories for you:
Resources:
The Holy Bible, English Standard Version
"Scripture quotations are from The Holy Bible, English Standard Version® (ESV®), copyright © 2001 by Crossway, a publishing ministry of Good News Publishers. Used by permission. All rights reserved."