Reuben Archer Torrey (R.A. Torrey) lived from 1856 – 1928. He was known as an American evangelist, pastor, educator and writer. His book entitled "The Power of Prayer" is one of those handbooks that every Christian should have on their bookshelf. He worked closely with D.L. Moody in what is now known as the Moody Bible Institute. Much like Moody, he preached to people around the world in meeting-style revival campaigns. His legacy continues as Christians the world over enjoy his writing of more than forty published books.
Here are just 21 of R.A. Torrey's uplifting quotes.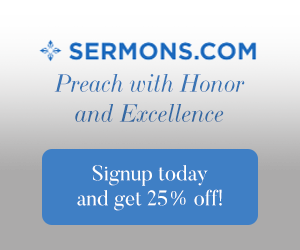 Featured R.A. Torrey Quote: "Oh, men and women, pray through; pray through! Do not just begin to pray and pray a little while and throw up your hands and quit; but pray and pray and pray until God bends the heavens and comes down."
Evangelism, Salvation & Soul-winning
To win men to acceptance of Jesus Christ as Saviour and Lord is the only reason Christians are left in this world.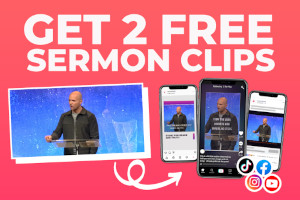 I am ready to meet God face to face tonight and look into those eyes of infinite holiness, for all my sins are covered by the atoning blood.
If you make a great deal of Christ, He will make a great deal of you; if you make but little of Christ, He will make but little of you.
If you are this moment troubled about any sin that you have ever committed, either in the past or in the present, just look at Jesus on the cross. It is an act of base ingratitude to God to brood over sins that He, in His infinite love, has cancelled.
The Holy Spirit
There are at least four distinct lines of proof in the Bible that the Holy Spirit is a person.
What are the distinctive characteristics, or marks, of personality? Knowledge, feeling or emotion, and will. Any entity that thinks and feels and wills is a person.
It is of the highest importance from the standpoint of experience that we know the Holy Spirit as a person.
We feel the breath of the wind upon our cheeks, we see the dust and the leaves blowing before the wind, we see the vessels at sea driven swiftly towards their ports; but the wind itself remains invisible. Just so with the Spirit; we feel His breath upon our souls, we see the mighty things He does, but Himself we do not see. He is invisible, but He is real and perceptible.
Again in John 14:26, "But the Comforter, which is the Holy Ghost, whom the Father will send in My name, He shall teach you all things , and bring all things to your remembrance, whatsoever I have said unto you.
It is that the Spirit is the outbreathing of God, His inmost life going forth in a personal form to quicken. When we receive the Holy Spirit, we receive the inmost life of God Himself to dwell in a personal way in us. When we really grasp this thought, it is overwhelming in its solemnity. Just stop and think what it means to have the inmost life of that infinite and eternal Being whom we call God, dwelling in a personal way in you. How solemn and how awful and yet unspeakably glorious life becomes when we realize this
Prayer
Triumphant prayer is almost impossible where there is neglect of the study of the Word of God.
We sometimes fear to bring our troubles to God, because they must seem small to Him who sitteth on the circle of the earth. But if they are large enough to vex and endanger our welfare, they are large enough to touch His heart of love.
We are too busy to pray, and so we are too busy to have power. We have a great deal of activity, but we accomplish little; many services but few conversions; much machinery but few results.
If we then let the words of Christ abide in us, they will stir us up in prayer.
All that God is, and all that God has, is at the disposal of prayer. Prayer can do anything that God can do, and as God can do everything, prayer is omnipotent.
Prayer that is born of meditation upon the Word of God is the prayer that soars upward most easily to God's listening ears.
Before a word of petition is offered, we should have the definite and vivid consciousness that we are talking to God, and should believe that He is listening to our petition and is going to grant the things that we ask of Him. We should look to the Holy Spirit to really lead us into the presence of God and should not be hasty in words until He has actually brought us there.
The Word of God
God's Word is pure and sure, in spite of the devil, in spite of your fear, in spite of everything.
Do not study commentaries, lesson helps or other books about the Bible: study the Bible itself. Do not study about the Bible, study the Bible. The Bible is the Word of God, and only the Bible is the Word of God.
Every Christian who does not really study the Bible every day, robs themselves from hearing, reading and acting on what they gather from the Word of God.
Final Thoughts
R.A. Torrey is one of those men that carried the torch for Christ. He traveled the world to learn and teach about the love of God and the salvation that is available to all through the blood of Jesus. I am thankful that he made a difference and I am thankful that God used Pastor Torrey the change many hearts and save many souls to His glory.
Read some Christian quotes by topic