For thousands of years, owls have been associated with wisdom. In ancient Greece, the image of an owl became associated with the Greek goddess of wisdom, Athene Pronoia. This association is also where owls got their modern scientific name, Athene. Likewise, it is where Athens, long considered to be the cradle of civilization, got its name and reputation as a place where wisdom was shared from philosophy to medicine (1). In literature owls have been associated with wisdom in everything from King Arthur legends to Winnie the Pooh to many other writings of ancient cultures. But, Biblically speaking, where does wisdom come from? A Christian study will reveal the answer.
Does the Bible mention anything about wisdom being associated with Greece?
In Acts 17:13-34, while the Apostle Paul was on his second missionary journey, he made a stop in Athens to wait for Timothy and Silas. While there, he encountered philosophers who wanted to debate the doctrine he taught. Paul knew that the people of Athens loved to spend their time debating on just about anything and held a variety of beliefs about different God's. Therefore, Paul decided to present the doctrine of Christ, using the imagery of what they knew of an "Unknown God" that he learned about when he found an altar "TO THE UNKNOWN GOD."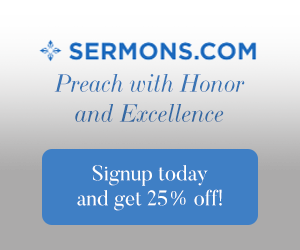 Paul presented Christ to them as the unknown God and even referred to their poets as saying that they were the offspring of God, meaning they were made in God's image. However, Paul concluded by giving them a clear presentation of the gospel. The reaction was mixed, but one thing was certain, that Paul recognized that the Greeks sought after wisdom, but not in the way God presents it. For this reason, Paul wrote the following:
For the Jews require a sign, and the Greeks seek after wisdom: But we preach Christ crucified, unto the Jews a stumblingblock, and unto the Greeks foolishness; But unto them which are called, both Jews and Greeks, Christ the power of God, and the wisdom of God. (1 Corinthians 1:22-24)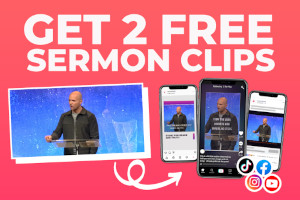 Paul had a keen insight to Greek thought. This insight led him to tailor his presentation of Christ to his audience so that they would come to the conclusion that the God he spoke of was one that was of superior intellect, substance, and capabilities that was well beyond humans. Although many people did not believe what he said, in collegiate fashion as debaters they said that they would talk again on this matter. However, a few did believe what Paul had to say and spent time with him until he left for the city of Corinth.
What does the Bible say about wisdom?
We can see from the opening of Paul's letter to the church in Corinth in 1 Corinthians 1, above, that he spoke of a subject that they were familiar with. Continuing on in 1 Corinthians we also see how Paul spoke of how God's wisdom was superior to the wisdom of man. He made the comparison of how even the foolishness of God is greater than the wisdom of man (1 Corinthians 1:25). Likewise, he described how God chose the foolish and weak things of the world to confuse the wise in their prideful arrogance of self-adulation.
Paul also pointed out what is the true source of wisdom in 1 Corinthians 1:30 as follows: "But of him are ye in Christ Jesus, who of God is made unto us wisdom, and righteousness, and sanctification, and redemption:" It is important to understand that if Christ is the One Who is our source of wisdom, then there are many passages in Scripture that prove a deeper understanding for us of the wisdom of Christ. We can see this demonstrated by referring to Christ where you encounter the word wisdom in the following examples:
Psalms 136:5; Proverbs 1:1-7; Proverbs 2:10; Proverbs 9:10; Isaiah 11:2; 1 Corinthians 2:6-8; Ephesians 1:17; James 1:5-7 and James 3:17.
When we identify Christ as our source of wisdom, we can then recognize that because Christ is the Word of God, we can trust the Bible as our source of wisdom (John 1:1, 14; 1 John 5:7). By the Word of God, the heavens were created (Hebrews 11:3). The Word of God can make us wise unto salvation (2 Timothy 3:15). By the wisdom of the Word of God we have all that we need in life (2 Timothy 3:16-17).
Finally, God's wisdom or Word is not subject to interpretation and is more reliable than anything that we may see or hear (2 Peter 1:16-21). Therefore, if we identify Christ as wisdom and the Word of God as Christ, then we can confidently know that anyone who says that the Bible is full of contradictions and errors is a liar because Christ is not full of contradictions and errors. Instead, we can know that His wisdom is what provides for us understanding to live for Him when we trust Him as our Lord and Savior (Ephesians 1:17-18).
Summary
For thousands of years, people have identified wisdom with owls and Greek mythology. Even the Apostle Paul encountered this mindset when he was in Athens, Greece. However, Paul also shared with the Greeks the fact that Christ is the source of wisdom for us. By extension, the fact that Jesus is the Word of God also teaches us that the Word of God is our source of wisdom. Therefore, we can confidently say that the Word of God and the Spirit of Wisdom in us is where we get the wisdom to live for Him.
Read more about wisdom here: The Wisdom of God
Resources – Scripture quotations are from The Holy Bible, King James Version. (1) Wikipedia (2016). "Athens" Retrieved from https://en.wikipedia.org/wiki/Athens