Interview with the Writer/Director and Actors from Grace Unplugged
How does a believer hold to their faith in the midst of the Hollywood culture? The writer/director (Brad J. Silverman) and lead actress (A.J. Michalka) of the upcoming movie Grace Unplugged gave great insight and backstory to how they keep balance in creating and acting in Christ-honoring projects. Check out my previous review to get more insight into the movie that opens October 4th.
Insights from Brad J. Silverman (writer/director)
Is it difficult to practice what you preach in the film industry?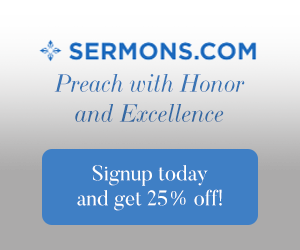 I think it's difficult to practice what you preach in any industry. I don't know if it's more difficult to live out your faith in the film business as with any other business. However, it can be in the sense because the lure of success in the film industry might be stronger than in other industries. There's a sense of maybe it's worth comprising to achieve success. Most of what is produced in Hollywood isn't Christ-honoring, so there's a greater temptation to comprise in order to play in the big leagues.
What spiritual disciplines do you practice as you write scripts or direct movies?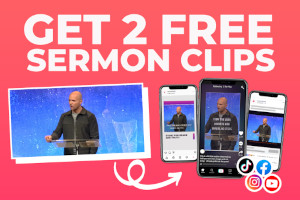 I hope I practice spiritual disciplines when I'm not making movies! Nothing makes me more dependent on God than when I'm writing a script. It's such a lonely journey for a couple of months. I become more disciplined and guarding my life because I don't want anything to get in the way of my commune with the Lord.

Directing is a little different because it moves much faster than the writing. However, I'm known for halting a set to pray if I feel there's tension, strife, or grumbling out there. The unbelievers on the set think I'm insane, but I don't care. The Lord has given me the position of director and I need to be faithful because of grace.
Do you have a favorite author or book outside of the Bible? What draws you to their work?
Jerry Bridges. I'm driven to his work because he's a Christian author who writes very Biblical work. I'm not a huge fiction guy…maybe because it's my career, I'm not led to it as much. I like to ground my life with non-fiction. He believes in the inerrancy of Scripture and he's like a dad to me. I've never met him, but it's like he understands my struggles. I feel challenged and convicted. Transforming Grace and The Pursuit of Holiness are a couple of my favorites.
What makes what you do worth it?
It's a ministry and a job. A lot of people would love to make movies for a living. I get to do it and it's my ministry! I travel around the country and honoring Christ without thinking about it. I don't have to be a quiet Christian. I love the fact that everybody knows exactly what I believe and where I stand. I'm not obnoxious about it. I'm so grateful that I can be bold as I want about my personal life.
Since you are more vocal about your faith, do you find other believers in the industry that you didn't realize were believers?
Yes! There are a lot of people with interesting positions in Hollywood that will contact me to find out how they can help. Many people would love to be involved in more God-honoring projects. These are people who are really successful in what they do.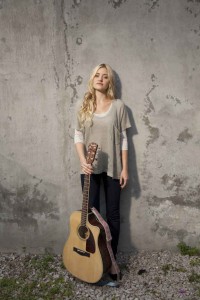 Insights from A.J. Michalka (Grace Trey)
How do you prepare yourself daily for this role of acting and singing in the creative arts?
I often pray before work or an audition. For me, it's all about prayer. I also attend church with my sister regularly. It's so important for us to surround ourselves with like-minded people. Bible study is a huge way for me to interact with other believers who want to learn and grow about the Lord. It's been a lot about preparing for going into battle. I have a little soldier for Christ and he's always ready. I bring him into my trailer or on the set to remind me of gearing up for what could be a darker place. I also use devotionals because I like the structure and repetitive nature before my feet touch the ground in the morning.
What do you pray for more of in the Christian creative arts community?
I pray for the Lord to be more centered—He isn't the Star enough when it comes to a lot of projects. What I love about Grace Unplugged is the fact that the story is about a young girl, but the Lord is the center of it. People are so quick to jump to conclusions without grace, but I want the Lord to be the forefront of it all.
What drives you forward when you feel discouraged or oppressed by a worldly culture around you?
I have an amazing circle of supporters like my mom, sister, and friends. They are the driving force when I feel discouraged. When I get frustrated and wonder why God why hasn't catapulted some of us to really influence people in a cool way. But then I realize that it's His timing and not ours. It's about Him and not about us. As soon as I get my thinking right as well as talk to my mom and sister—my shoulders relax and I feel more grounded. In this industry we are the producers, directors, and actors so we must keep in mind that it's not our thing, but God's.
The song, All I Ever Needed, is soul-stirring, did it affect you that same way?
Absolutely, I can't get enough of that song because of the lyrics. The words are so simple—as humans we want to complicate everything—but that song has this beautiful and smart simplicity to it that everyone can relate to. I didn't write it or have any part of creating it except lining my voice. Yet I'm so proud to be a part of it because it brings out how the one thing we have is the Lord and He will never leave us.
How is God glorified in your life on a daily basis?
The biggest way He's glorified is that I don't to keep Him in a bubble. I don't ever want to push someone, but I can talk about my faith, encourage friends to come to church or to Bible study because it feels so good. People ask about this really cool energy about my sister and me—it's the Lord. I don't ever feel afraid to talk about it.
What was different about this movie?
It was the faith behind it. Their passion for this movie was so strong that I was overwhelmed after our first conversation that I cried. I've never been able to be a part of a faith-based film. This was a different experience.
How do this story parallel with your life?
It really doesn't parallel with my life. There are plenty of scripts that I don't feel comfortable with. You have to go with your gut. I've been doing this so long that I've been discerning, but Grace has to learn the hard way. She stays pretty normal as a teen but it could've went a lot worse.

Her vulnerability in coming back home and getting back to her roots is the most moving part of the movie. You can easily make decisions that aren't necessarily going to hurt you, but the question is "Are you going to feel good about it when you are done?"
Was there any in trepidation about doing a film that was explicitly Christian?
I was good with it, but my team was concerned about alienation of my career. However this film is much bigger than a faith based movie. Kevin Pollak (Frank "Mosey" Mostin) said it best, "Anyone with a heart and two eyes is going to be moved by this film." At the end of the day, it makes you feel good. It's very inclusive of all people.
Why do you think that God chose you for this role in this season of your life?
I feel like I'm an advocate for young girls who don't have to hide their faith. My sister and I have always been really open about who we are. I believe God is using me to share with young girls that you can be spiritually-led and still be hip, young, and cool. The movie does a really good job with that. I believe that it was God's timing to pepper me in a faith-based movie. It's so cool to be an advocate for believers and to encourage non-believers to see the movie.
Look for Part 2 of "When Faith and Hollywood Intersect" for more insight from other cast members of Grace Unplugged.