Interview with Cast of Grace Unplugged
If you haven't heard about it yet, there's a great movie coming out called Grace Unplugged which sets a new bar for faith-based movies in a Hollywood culture. This story of a young girl's journey away from home to the world and back home is soul-stirring for all people. Make sure to check out the movie review and Part 1 to get the bigger picture of this awesome movie debuting in theaters October 4th.
Insights from Kevin Pollak (Frank "Mossy" Mostin):
What drew you to this film?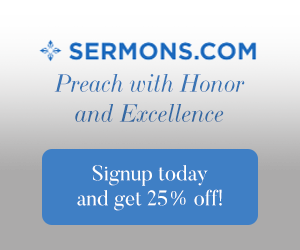 I was drawn to this film because of the father-daughter relationship. It was powerful because every father wants to control and inspire his daughter's future so he can protect her from the evils. But there's the difficulty of dealing with the concept that she's capable of making her own decisions. The daughter desperately wants that freedom and I felt the script was true to those relationships.

The Mosey character was written as a real person rather than demonized which is the typical. I kept waiting as I turned a page to hear him say in a deep, dark voice "Now you're mine!" He goes to Johnny with a business opportunity, but is turned down. His daughter, Grace, comes around with incredible talent and another business opportunity comes up. There wasn't a single moment of manipulative behavior—I was shocked by that and thought to myself that maybe this guy is as good as this script. I never worked with him as a director, but as a writer—I tear up every time I see this film and that never happens. It's because I wasn't manipulated as this was a true family drama.
Was it different working on a set with Christians?
I judged the script and the experience on authenticity—there was real heart and soul in the characters. I went into it with an open mind regarding the faith aspect. Authenticity of the experience continued in the working environment. My experience was "Are we having fun?" and the authenticity of the faith never interfered with having fun. It was a really healthy environment and very true to my interpretation of the character. It's always amazing to work with a writer/director who's open to you changing the dialog. Brad was very open to that—as long as the story and relationships remained authentic in the movie.
Shawnee Smith (Michelle Trey):
What drew you to the role?
The script. I read it and I just wept. It's substantive…love, sacrifice, and truth written so real and well. I wanted to be a part of it. I loved the character—the mom. I would love for my daughter to grow up to be like this mother. They finally can see a movie that I made.
Was there anything you could relate to?
Yes…I've been in that rock and roll world. The movie starts with what is really dead, but looks shiny and alive. You feel the power of it. So you're on board with the illusion—however, by the end of the movie, she's [Grace] is revealing real life. You experience what's dead (in the recording booth) and what's life (coming home).
Did you have to think about being in a "Jesus" movie?
It's a movie about truth and love…that sounds a lot like Jesus, right? It doesn't beat anyone over the head. I think it very gently speaks to the heart. I was so honored to be a part of it. A lot of times you have to appreciate the sweet, simple family life. We don't have these images of family…most of it is awful. People don't see the relationship for the father-daughter and a mother who cares. The more people that see this movie, the better.
How do you think your role empowered women as wives and mothers?
So many current ideas about being women are twisted right now. Upside down, inside out, and backwards…what are we fighting for? Rights? Rights to what? When she keeps her mouth shut, she gives him a chance to respond differently.

You have to have a little self-control in your respect to God and in respect to your husband. We walk around thinking we know best, but maybe we need to just listen. What a respectful woman in this movie! She reveals that a little bit of self-control goes a long way. The mother keeps her eyes on the big picture.
Do you think there's something in this film for an audience outside of faith based people?
Absolutely because it's truth. Contrary to modern times that everything is relative. It doesn't beat you over the head. Even from a non-Christian perspective, you can see the message of being true. An intriguing part of the movie is that you can see that Michelle didn't comprise.
Insights from James Denton (Johnny Grey):
In this film, how much of what we saw is real life?
I can't think of a false moment in it. I think she [Grace] just wanted to be a star, but publicists set up things all the time i.e. the flowers and the photographers. I thought that was interesting how the movie didn't make people villains, but kept it real.
How did this movie affect you?
My first job was a ministry of music in a Methodist church. Having a young daughter singing in the mirror with the hairbrush, knowing the culture…this movie really hit close to home. Brad did a good job making it a natural and attractive movie.
How hard was it to be a believer in this business?
It depends on the person and their perspective. It's easier when you're older. At my age, I would just thank God for the opportunity. If you're in a certain place with your faith, it's not a big deal at all. There's certain projects I've turned down, but I won't be self-righteous about it. It's a personal thing. I reflect and ask myself "What I'm saying?"
What do you think about the marriage?
The marriage was driven apart because of the stress. I hope people recognize in this movie how much in control Michelle has. She gives him permission to give the promise ring…she bides her time and finds the right moment. Michelle had the foresight to step up and give the father/daughter relationship room to grow. I love that she was quietly in control. It's wisdom. What to say and what not to say.
Was it different for you to work with a director and producers who were very open with their faith?
Everything. Praying before we rolled. The lack of bad language on the set. Just the way people were treated. You don't have to be on a Christian set to be respectful. We had a lot of people who weren't Christians, but Brad had this tone that was very positive and especially in the conditions (not great food, working on a shoestring, and tight deadlines). These things can create stress, but it was top down great.
Get out on October 4th and support a great, faith-based movie for the whole family!