How do we pray for our children's spouses in a culture where the covenant and definition of marriage is always ever changing? Christian parents should be alert and on their knees even before the birth of their children—interceding with much fervency and soberness. Generations of future children will be affected by the course of our prayers. How can we make this a priority so that our children's children will be blessed as well as salt and light in a fallen world?
Pray For A Christian Spouse For Your Child
"Do not be yoked together with unbelievers. For what do righteousness and wickedness have in common? Or what fellowship can light have with darkness?" (2 Corinthians 6:14).
It seems obvious that our children should want to marry a Christian man or woman. However if they allow their hearts to become entangled with emotional ties towards an unbelieving person—it could be very difficult for them to walk away. Pray that the Lord would impress upon their spirits the precept of connecting with believers in close relationships.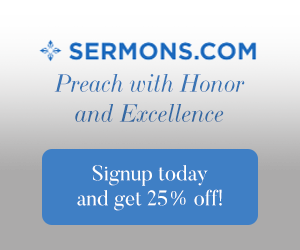 Pray For His Or Her Family
"He and all his family were devout and God-fearing; he gave generously to those in need and prayed to God regularly." (Acts 10:2).
Praying for your future son or daughter-in-law's family allows you the opportunity to intercede that God will have a place in their lives at a young age. Many good or bad habits can be formed or broken in children. Your prayers can be effective even though it may be years later before you actually meet the family. How wonderful it would be to acknowledge how you've been praying for them for years!
Pray For Their Good Health Spiritually, Emotionally, and Physically
"So he sent for him and had him brought in. He was glowing with health and had a fine appearance and handsome features" (1 Samuel 16:12).
Being in good health in spirit, mind, and body gives that extra edge for children to do well in the home, school, church, and community. Your son or daughter will desire to start off their marriage with vigor and strength. Interceding for their vitality brings blessings upon the next generation.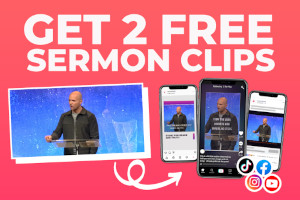 Pray That They Will Be Willing To Take Care of Their Family
"Anyone who does not provide for their relatives, and especially for their own household, has denied the faith and is worse than an unbeliever" (1 Timothy 5:8).
You will desire a future son or daughter-in-law who will instinctively put their families' needs before their own. Pray that God will give them the desire and dignity to live selfless lives. Petition that they will be driven to honor God with the fruit of their labor in tithes and offerings without becoming overworked or driven by the love of money.
Pray For a Legacy of Christ-Likeness in the Next Generation
"Know therefore that the Lord your God is God; he is the faithful God, keeping his covenant of love to a thousand generations of those who love him and keep his commandments" (Deuteronomy 7:9).
Imagine how magnified your joy will be to see your children's children following after the Lord with all their hearts! When you pray for your children's future spouses, intercede for them to actively engage their family towards living for God with prayer, Bible study, and Christian fellowship.
Pray For a Spouse Who is Filled With The Holy Spirit and Rejects Worldly Influences
"Do not get drunk on wine, which leads to debauchery. Instead, be filled with the Spirit" (Ephesians 5:18).
There are many temptations and strongholds that take hold of a young person's heart and they could spend a lifetime attempting to get free. Spend time interceding that God will protect and keep them from the entanglements of drugs, alcohol, or any other vice that can cause disruptions to their marriages and families.
Pray For a Spouse Who Loves God
"Love the Lord your God with all your heart and with all your soul and with all your mind" (Matthew 22:37).
A husband or wife who truly loves God with all their heart wants to please the Lord in their marriage. Their marriage will face many trials in the next generation that will be very different from your experience. Pray that the love of God will be deeply rooted in their hearts and will keep them together in spite of the storms of life.
Get On Your Knees and Pray!
Marriage is the one covenant that is binding until death so it's necessary to begin your intercessory prayer for future sons or daughters-in-law as soon as possible. Never underestimate the power of a praying father or mother that can reach far into the future generations. Resist the urge towards laziness and plan to set aside a certain time of the week to intercede for your children's future spouses. If you don't, who will?
Check out another article you might enjoy:
Resources – New International Version Bible, The Holy Bible, New International Version®, NIV® Copyright© 1973, 1978, 1984, 2011 by Biblca, Inc.™ Used by permission. All rights reserved worldwide.