The Bible teaches that God is sovereign over all things, but what does that mean? Is there still free will?
Sovereign
The word sovereign means, "Highest, supreme," or "chief." The idea is that whoever is sovereign are superior, ruler, and master of all. Ancient kings were sovereign over their kingdoms, having power over everything and everyone. This explains why the Bible refers to God as Sovereign, for He is! The best rendering in the Hebrew of sovereign is "LORD Yahweh" or "King Yahweh." No one can dispute those titles. Even in the Greek in the New Testament, the word sovereign means "royal power, kingship, dominion," or "rule," thus we can say with biblical authority that God truly is: the Highest, Supreme, Chief (Jesus is the Chief Cornerstone), Master (again, Jesus), Ruler, Superior, and LORD Yahweh. Although the word "sovereign" only shows up 4 times in Scripture, and only then in the New Testament, the words "Highest, Supreme, Chief (Jesus is the Chief Cornerstone), Master (again, Jesus'), Ruler, Superior, and LORD Yahweh," show up thousands of times in the Bible. That God is sovereign, no one can dispute. One preacher said, "Not a fly moves unless God first approves," and that's the idea of sovereignty. God brings to pass that which He has willed because He is sovereign, reigning over all things, including the natural laws in the universe. That is not just sovereignty…that is Divine Sovereignty!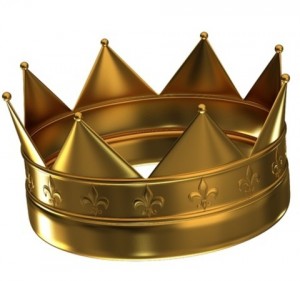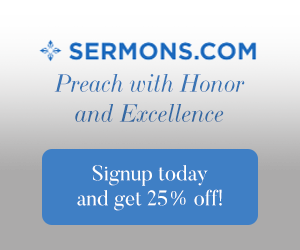 Why Pray Then?
Since God is Sovereign, why should we pray; especially since God has already appointed an end to everything that happens? If God has predestined something to happen, what's the point of praying? For one thing, Jesus commanded us to pray, and to pray in a certain way (Matt 6:9-13), and clearly, we are to pray for God's will to be done, not ours. I don't want my will to be done. I don't have enough knowledge of the future to always know what to pray for. He always knows better than we do, even if it doesn't look like it or feel like it. We are told to pray for laborers to enter the harvest field (Luke 10:2), to pray for those who are over us (2 Tim 2:2), and to pray for the lost (Rom 10:1; Acts 26:18; 1 Tim 2:1-6), so why pray? Because the Lord commanded it. Scripture teaches us that He uses our prayers as a means to His end, not ours.
The Beginning and End
God knows all things, being omniscient, and this means what has been, what is, and what will be is already known to God. Isaiah the Prophet says that God is "declaring the end from the beginning and from ancient times things not yet done, saying, 'My counsel shall stand, and I will accomplish all my purpose" (Isaiah 46:10). Only God can declare things in ancient times those things that will be, even if it's thousands of years later. Jesus, as God, says of Himself, "I am the Alpha and the Omega," says the Lord God, "who is and who was and who is to come, the Almighty" (Rev 1:8). The use of Alpha and Omega is a reference to the Greek alphabet…the Alpha being the beginning of it and the Omega, the ending. What Jesus is saying is I Am the A to Z…or everything in between, meaning He is also omniscient. Isaiah wrote, asking a rhetorical question, "Who has performed and done this, calling the generations from the beginning? I, the LORD, the first, and with the last; I am he" (Isaiah 41:4). Who has done this? No one but God. God told Moses, "To you it was shown, that you might know that the LORD is God; there is no other besides him" (Deut 4:35). When God speaks of something that will be, and it comes to pass (as it surely will), it is so that we "might know that the LORD is God" because no human can claim such a thing. Many might say they have a "word from God," but only God can bring to pass the word which He has said.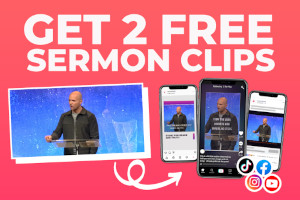 Trust in His Sovereignty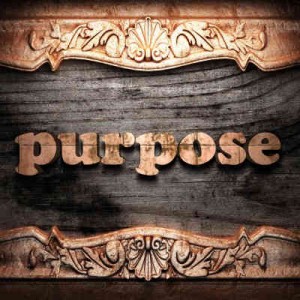 We cannot trust in those things we think we will do or bring to pass, but God is most trustworthy. He can move the natural supernaturally to achieve His purposes. We cannot. That's why the Apostle Paul could say "And we know that for those who love God all things work together for good, for those who are called according to his purpose" (Rom 8:28). Our purposes are not always achieved…God's purposes are. We see things that don't look like they're good, but God can use even for good (Gen 50:20; John 3:16), knowing for certain that all things that happen to us…good and bad, work together for our best. Do you believe that? I believe that more than what my eyes can see. We did not look down the corridors of time and then decide to save ourselves. God Himself predestined us for salvation (Eph 1), saying that "those whom he predestined he also called, and those whom he called he also justified, and those whom he justified he also glorified" (Rom 8:30). He called us to salvation (John 6:44), and nothing could stop it. He justified us, and nothing or no one can stop that (Rom 8:38-39). Someday He will glorify us when we receive new bodies, even as our present bodies are wasting away. What a good and glorious God He is…drawing us to Himself through Jesus Christ (John 6:44). The walking dead, as we were, cannot do that (Eph 2:1-7).
Conclusion
There is so much we don't understand about the sovereignty of God. But there is so much that I don't understand about how electricity works, but I don't sit around in the dark. Just because we cannot wrap our minds around God doesn't mean we can't trust Him with the things we can't explain. I believe God more than what I see in front of me. Knowing that He will bring us into the kingdom is enough for me. That's a glimpse of the sovereignty of God. Today, we only "see in a mirror dimly, but then face to face. Now I know in part; then I shall know fully, even as I have been fully known" (1 Cor 13:12). Paul asks, "What no eye has seen, nor ear heard, nor the heart of man imagined, what God has prepared for those who love him" (1 Cor 2:9)? None but God, and He's going to reveal that to us someday. For today, we can rest in His sovereignty.
Here is some related reading for you: Why Should Christians Pray if God is Sovereign?
Resource – Scripture quotations are from The Holy Bible, English Standard Version® (ESV®), Crossway Bibles. (2007). ESV: Study Bible: English standard version. Wheaton, Ill: Crossway Bibles. Used by permission. All rights reserved.