If you've ever doubted your salvation, you're not alone, but there are ways you can make your election and calling sure.
Examining our Faith
I am actually glad when people do not take their salvation for granted or tell me or someone else they're not sure they're saved. Besides, many of the greatest saints of the past ages have had doubts about whether they are truly saved or not. If that's you, you are in great company, as even I have had my doubts from time to time. To prove this point, we are told by the Apostle Paul to "Examine yourselves, to see whether you are in the faith. Test yourselves. Or do you not realize this about yourselves, that Jesus Christ is in you?—unless indeed you fail to meet the test" (2 Cor 13:5)! What kind of test would this be? It's likely a personal self-examination by looking at our lives…or the fruit of our lives (read 1 John). For example, "the works of the flesh are evident: sexual immorality, impurity, sensuality, idolatry, sorcery, enmity, strife, jealousy, fits of anger, rivalries, dissensions, divisions" (Gal 5:19-20). These are fruits of the flesh, and if these are being practiced as a lifestyle, we cannot claim any assurance of salvation because "those who do such things will not inherit the kingdom of God" (Gal 5:21b). The original Greek says "those who have a practice of doing" these things, however, if we've been truly born again (or born from above), the Holy Spirit will produce godly fruits such as "love, joy, peace, patience, kindness, goodness, faithfulness, gentleness, self-control" (Gal 5:22-23). Of course, we will never be sinless this side of the veil, but we should be sinning less over time. We should notice it and others should confirm it.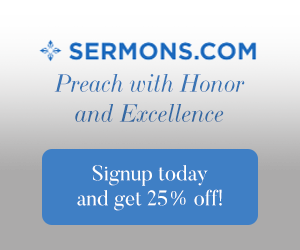 Obedience and Faith
I believe it is biblical to ask God for help when your lack of assurance wains. For example, one man who was asked by Christ if he believed was told by Christ that "All things are possible for one who believes" (Mark 9:24). The man said, "I believe; help my unbelief" (Mark 9:24b)! It's possible to believe, but maybe have a moment of weak faith due to difficult circumstances, so it's fine to ask God to help our unbelief, or to strengthen our faith, however, our unbelief or lack of assurance may be due to disobedience. Pastor and author Joel Beeke rightly said, "The Christian cannot experience high levels of assurance while he participates in low levels of obedience." God may allow us to live with little or no assurance if we're not living in obedience to God. This lack of assurance may drive us back to Him. Maybe that's what God desire in the first place. Puritan minister Thomas Watson said that God "will not pour the wine of assurance into a foul vessel." [1] Ultimately, our assurance must be in the Person and work of Christ, not in our feelings, but if we are living in sin, we may be reluctant to look to Christ and the finished work of the cross. That will cause us to live a life of fear and doubt, and that will rob our joy.
Evidence of Faith
James W. Alexander stated, "He who is surest of the crown, will not be the first to trample on it. He who is certain of meeting Christ, will not be most ready to insult and grieve Him." [2] Imagine you were on death row and someone was able to release you from this, even at the cost of their own life? How would you treat that person after that? Surely you would do anything they asked. You wouldn't just say, "Thank you" and walk off, but you'd use every day of your life to try and repay them. You wouldn't disdain that person, would you? If they asked you to do something, you'd likely jump at the chance because they saved your life! That should be our regard for Jesus Christ; willing to do anything that He asks and not give it a second thought. A person who's genuinely saved by Jesus' supreme sacrifice of suffering and His death would be devoted to doing what He asked, so in this way, when Jesus asks us to obey His commands, we surely would do what He asked…even at great personal cost. On the other hand, someone who claims to be saved but isn't, has no regard for the commands of Christ (i.e. Matt 25:35-36; 28:18-20). They wouldn't go out on a limb or take risks to share Christ because of the risk of rejection and scorn that would bring, but a true believer knows that since they persecuted Christ, they too will sure suffer persecution (John 15:20). Everyone who lives a godly life will suffer persecution (2 Tim 3:12). That includes everyone, not most, however, if someone never faces persecution, that's a sign that they are either not living a godly life, or they've never been saved in the first place.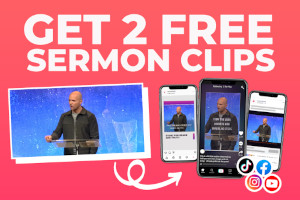 4 Possible States
There are four different kinds of people in this world. There are those who are saved and know it. There are those who are saved but doubt it. There are those who believe they are saved but aren't, and there are those who are not saved and know it. Which class do you fall into? I hope it is the ones who are saved and know it. The most dangerous of all of these positions to be in is the one who believes they are saved, but are not. Jesus warned us about this class of people, saying, "Not everyone who says to me, 'Lord, Lord,' will enter the kingdom of heaven, but the one who does the will of my Father who is in heaven" (Matt 7:21). The day will reveal the most terrifying words they've ever heard when the Master will "declare to them, 'I never knew you; depart from me, you workers of lawlessness" (Matt 7:23). They might say, "I know the Lord," but the vital question upon which your salvation depends upon is whether He knows you, because even the demons believe in Jesus, but they do so with trembling and fear (James 2:19).
Conclusion
If you are not sure of your salvation, stop right now. Seek counsel from a pastor or an experience, godly Christian. Get this settled today. Today is the day of salvation (2 Cor 6:2). Tomorrow may be too late if you were to die (Heb 9:27), or if Christ were to split the sky and return today (Rev 1:7). There is no more vital question to ask yourself than this: "Am I saved, and am I sure I am saved." Ask God for assurance. Surely He will give you assurance, either through Scripture or a trusted Christian friend. Eternity is a very, very long time to be wrong. If you're not sure, get this settled today before you pillow your head tonight. Tomorrow may be too late.
1. Thomas Watson, A Body of Divinity (1692; Edinburgh: The Banner of Truth Trust, 1970: reprint, page 257.
2. James W. Alexander, Consolation (New York: Charles Scribner, 1852; reprint, Ligonier, PA: Soli Deo Gloria Publications, 1992), Page 147.
Here is some related reading for you: What Are Reasons Some Christians Doubt Their Salvation?