Joyce Meyer's charismatic style of speaking and writing has made her very popular among many evangelical Christians. She has written nearly one hundred books and she has been a popular voice on radio and television for several years. Her programs have even been translated into many languages other than English and can be heard in hundreds of countries. Her style is lively and motivational. Here are just 25 uplifting Joyce Meyer quotes.
Featured Joyce Meyer Quote "I just really believe people have to get hungry. I think maybe what we need to do, instead of trying to stuff our beliefs down people's throats, is just pray for them to really be hungry and to see their neediness."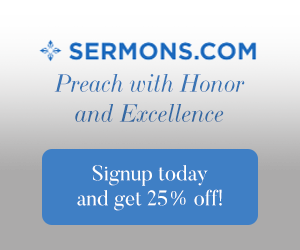 Anger
"We must guard against allowing anger to drag us into sin."
"God sometimes allows us to feel anger so we'll recognize when we're being mistreated. But even when we experience true injustices in our lives, we must not vent our anger in an improper way."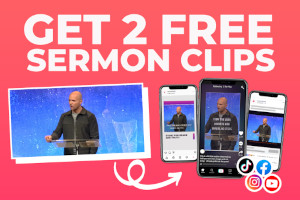 "If you want the great and mighty things God has for you, you must get to the root of anger and deal with it. Get rid of the masks and face the things that happened in your life that made you the way you are today. Admit that you can't change by yourself. Until the root is removed, it'll continue to produce one bad fruit after another."
"Is all anger sin? No, but some of it is. Even God Himself has righteous anger against sin, injustice, rebellion and pettiness."
Forgiveness & Restoration
"Forgive the person who badly hurt you long ago and also the stranger who stepped on your toe in the grocery store."
"Unforgiveness is spiritual filthiness, so get washed in the water of God's Word to forgive and stay clean."
"When you forgive, you must cancel the debt. Do not spend your life paying and collecting debts."
"Instead of concentrating on your problems and getting discouraged, focus on God and meditate on His promises for you. You may have fallen down, but you don't have to stay down. God is ready, willing and able to pick you up."
"Nobody can be set free from a problem until they're willing to admit they have one."
"Forgiveness is not a feeling – it's a decision we make because we want to do what's right before God."
God & Jesus
"God's unconditional love is a very difficult concept for people to accept because, in the world, there's always payment for everything we receive. It's just how things work here. But God is not like people!"
"God is good, and He cannot be anything else."
"I am radically, insanely, nutty in love with Jesus! He has set me free!"
"Brother and Sister So & So are not your standard; Jesus is."
"Remember God is not surprised by your inabilities, your imperfections, or your faults.  He has always known everything about you that you are just now finding out, and he chose you on purpose for himself."
"As believers in Jesus Christ, our work is to believe while God works on our behalf."
Love
"Everywhere you look you see people searching for love… but they're looking in the wrong places. God is love, and they will never find what they're looking for until they find Him."
"Love is the energy of life."
"Love gives life purpose and meaning."
"Get up every day, love God, and do your best.  He will do the rest!"
Trust
"God is with you, and He'll help you make spiritual progress–strengthening and encouraging you to keep on keeping on during rough times. It's easy to quit, but it takes faith to press on to victory."
"The more you trust Jesus and keep your eyes focused on Him, the more life you'll have. Trusting God brings life. Believing brings rest. So stop trying to figure everything out, and let God be God in your life."
"God doesn't tell you to do hard things so He can stand back and laugh and watch you struggle. He tells you to do things the things that He knows are gonna work out to your good in the end."
"Why wouldn't we run to God. He's sooo good. God's not mad at anybody. He just wants to help us be the best that we can be."
I know these are only a few of the things that this energetic lady has said. Do you have a favorite Joyce Meyer quote to share? Leave it in the comment section below.
Have you seen our collection of quotes? Take a look