Romans 8 is a much loved chapter of the Bible. Many theologians claim Romans 8 to be their favorite chapter of the Bible. Because it is a chapter that helps us understand the doctrine of eternal security, it is also loved by regular Christians who would not clam to be Bible scholars.
After the internal struggle that Paul expressed at the end of Chapter 7 it is refreshing to see him open Romans 8 with these words: "There is therefore now no condemnation to them which are in Christ Jesus…" These words are for those who have put their faith and trust in Jesus Christ as their Savior.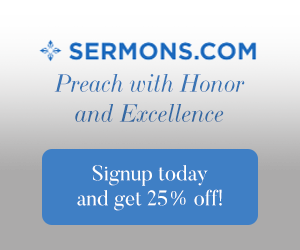 Beloved Verses from Romans 8
It would be easy to select just about any verse from chapter 8 to be on the list. However, here are some of the most loved verses. Leave a comment with your favorite verse if it is not listed here.
Romans 8:1 There is therefore now no condemnation to them which are in Christ Jesus, who walk not after the flesh, but after the Spirit.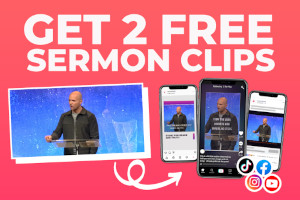 Romans 8:14 For as many as are led by the Spirit of God, they are the sons of God.
Romans 8:15-17 For ye have not received the spirit of bondage again to fear; but ye have received the Spirit of adoption, whereby we cry, Abba, Father. The Spirit itself beareth witness with our spirit, that we are the children of God:  And if children, then heirs; heirs of God, and joint-heirs with Christ; if so be that we suffer with him, that we may be also glorified together.
Romans 8:18 For I reckon that the sufferings of this present time are not worthy to be compared with the glory which shall be revealed in us.
Romans 8:28 And we know that all things work together for good to them that love God, to them who are the called according to his purpose.
Romans 8:31 What shall we then say to these things? If God be for us, who can be against us?
Romans 8:33  Who shall lay any thing to the charge of God's elect? It is God that justifieth.
Romans 8:35 Who shall separate us from the love of Christ? shall tribulation, or distress, or persecution, or famine, or nakedness, or peril, or sword?
Romans 8:37 Nay, in all these things we are more than conquerors through him that loved us.
Romans 8:38-39 For I am persuaded, that neither death, nor life, nor angels, nor principalities, nor powers, nor things present, nor things to come, Nor height, nor depth, nor any other creature, shall be able to separate us from the love of God, which is in Christ Jesus our Lord.
No Condemnation and No Separation
There are many wonderful truths in Romans 8. The beginning and ending of the chapter help the reader understand the context and content of the rest of the other verses. Paul starts by saying there is no condemnation for those who are in Christ Jesus. This shows God's mercy—Him not giving us what we deserve. It ends with the fact that we also cannot be separated from His love. This is God's grace—Him giving us what we do not deserve.
No Condemnation
We are free from sin and death. However, Jesus Christ was not and died in our place. We are free from punishment (v. 2). In Adam we are sinners who deserve punishment by death (Romans 5). Jesus accepted our punishment on the cross. In Christ we are justified in God's sight by faith in the finished work of Jesus (Romans 8:33, 34).
We enjoy the mercy of God because we are in Christ and God has accepted Jesus' sacrifice. There is no condemnation on us today. Praise the Lord!
No Separation from the Love of Christ
Verse 35 asks the question, "who shall separate us from the love of Christ?" The answer, of course, is no one. Then Paul continues to say that no created thing is able to separate us either. Neither tribulation, distress, persecution, famine, nakedness, peril nor sword can separate us from God's love. Why? Because we are more than conquerors in Christ!
Beyond the natural things that can happen to a man, Paul lists things completely out of our control to show how secure we are in Christ. He says that he is convinced that death and life are no match for God's love. Angels, principalities and powers have no authority over those who are in Christ. The list continues with the present and future as well as all creation being named as things which cannot separate us from the love of Christ.
The final five verses of Romans 8 shows us that we can enjoy the grace of God through Jesus Christ. This grace is not temporary. Those who are alive in Christ have the eternal security that they will never be separated from the love of Christ.
Conclusion
Is it any wonder that this book and chapter in the Bible is so well loved? It is an encouraging and heart-warming reminder that we have such a loving Heavenly Father. He is merciful and gracious to everyone. For those that are in Christ Jesus, not only are we free from the condemnation that we deserve for the sinful creatures that we are, but we can also be sure that because of the grace of God (grace that is not temporary) we can also be sure that we will never be separated from the love of Christ.
Looking for some more Bible studies? Perhaps you would like to read these similar articles:
Sources:
The Holy Bible, King James Version
Image:FreeDigitalPhotos.net