Working is part of God's plan for us all. He told us about it right off the get go in Genesis 2:15 as it says, "The Lord God took the man and put him in the Garden of Eden to work it and keep it." Let us look to the Bible and see what God has to say about working. Unless otherwise noted, all scriptures will be the ESV translation.
Hard Work Pays Off
"All hard work brings a profit, but mere talk leads only to poverty." (Proverbs 14:23 NIV)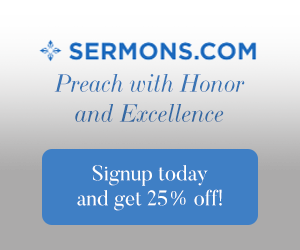 Many people are dreamers. But the profit doesn't come if action is not present. Hard work requires careful planning of your finances, so you can see the results of your work. Hard work not only allows you to make money, but it may reward you with promotions at work.
Work Brings Necessities
"Whoever works his land will have plenty of bread, but he who follows worthless pursuits lacks sense." (Proverbs 12:11)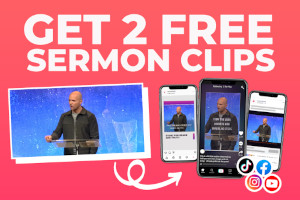 This makes perfect sense. If all of the farmers stopped working, we would have no crops to buy and sell or to make new products with. The same thing applies to your own job. If you choose to go to work, you will receive your paycheck and will be able to purchase the things you need. If you choose not to work, then you will not be able to provide for yourself or your family.
Work Should Be Petitioned To God
"Let the favor of the Lord our God be upon us, and establish the work of our hands upon us; yes, establish the work of our hands!" (Psalm 90:17)
When I first met my ex-wife and decided that I wanted to marry her, I knew that I needed a job that would support us after we were married. God was with me and landed me a decent job that had a good future for income. Even though I am not married anymore, I can see why God led me to this job because it is what is allowing me to pay my bills and everything else right now. Had God not been with me, I may not have gotten a good job with good benefits like I have now. Pray to God and ask Him what He has planned for you. Give Him your desires and see if any doors open. God will establish the work of your hands if you seek His will. It may not be a job you would have chosen, but He will guide you to where He wants you to be.
Work Unto The Lord
"Whatever you do, work heartily, as for the Lord and not for men." (Colossians 3:23)
You should always work hard at your job, but not to please your bosses. The main focus should be on pleasing God. I do this daily by thanking God for my job while I am working. It puts my mind in the right perspective on dwelling on Him and the blessing of working. This motivates me to try harder and do the best job I can each and every day.
Work With Integrity
"Let the thief no longer steal, but rather let him labor, doing honest work with his own hands, so that he may have something to share with anyone in need." (Ephesians 4:28)
It is so important to make an honest living. Many people in America abuse the welfare system and mooch off of the rest of the people who work hard for a living. It is offensive to God when this behavior is occurring because these people are stealing from the rest. If they are capable of getting a job and refuse to find one then they are at fault and are in sin. Others will steal instead of work because it's free stuff to them. Stealing from anyone, whether it is a bank, grocery store or someone's home is wrong. God does not accept this kind of behavior. So, let us all strive to do our best at our jobs, or if unemployed, strive every single day to find a job somewhere to start some income. God will bless the work of your hands if you are doing things to His will!
Take A Break
Even God took a break and rested on the seventh day of creation. (Genesis 2:3)
Whether you go to church on Saturday or Sunday, use that day to relax and be with your family and friends. Enjoy their company. Indulge yourself in thoughts about God. Meditate on His Word. Even take a nap. Leave work at work on this day and enjoy the time off with your loved ones.
Conclusion
Working is something that God calls us to do. We should all strive to do the best that we can at our jobs to showcase our faith to others. People will see Jesus in us if we work hard and show love to them. Don't forget about that break! God bless you as you live a life worthy of the calling!
Are you in the job that God wants for you? Take a look at this article for some tips:
Resources – The Holy Bible, English Standard Version "Scripture quotations are from The Holy Bible, English Standard Version® (ESV®), copyright © 2001 by Crossway, a publishing ministry of Good News Publishers. Used by permission. All rights reserved.