There are many great Bible stories about David who God called "a man after his own heart". These Bible story recaps are great for a story on the life of David and can also be used for a Sunday School lesson or Bible devotional.
David Anointed by Samuel
The first time we see the young man David in the Bible is when the prophet Samuel comes to Jesse's house looking for the next king of Israel. King Saul had been rejected by God—though he still sat on the throne. God said in 1 Samuel 13 that He would remove the kingdom from Saul and give it to a "man after his own heart" (1 Samuel 13:13, 14). In chapter 16 Samuel went to Jesse's house looking to anoint the new king.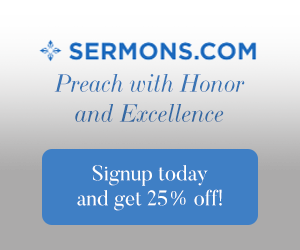 David was Jesse's son and the youngest of eight brothers. Samuel looked over the other brothers and knew that God had not chosen any of them. Samuel asked Jesse if there were any more sons to consider. In 1 Samuel 16:11 Samuel said that he would eagerly wait until David came from the pasture where he was tending the sheep. Samuel anointed David as king even though he was still a young man. We don't know how old David was when this took place, but it is commonly believed that he was just a boy between the ages of 8 and 12.
David and Goliath
After David was anointed king he did not immediately take the throne. In fact, it was many years into the future before David sat on the throne of Israel. Saul was still the king when the Philistines came to threaten the Israeli army in 1 Samuel 17. This is the chapter that contains the famous story of David killing Goliath, the giant.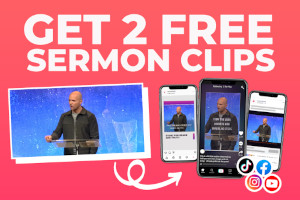 Goliath stood before the army of Israel and challenged anyone who dared to a duel. David had been sent by his father to deliver food to his older brothers on the battlefield. When David arrived he was justifiably angry that Goliath had slandered the God of Israel, yet none of the military men were brave enough to go against Goliath.
David went to King Saul to ask permission to fight the giant. The young man who stood before Saul gave testimony to the fact that God had helped him fight a lion and a bear to protect his sheep. He was confident that God would stand with him as he fought against Goliath. Though Saul probably did not believe David could do such a thing, he allowed David to go to the battle.
The shepherd boy took up five smooth stones from the brook and ran to Goliath, who was over 9 feet tall, arming his sling. David let fly one stone which sunk into the forehead of the giant. David then took the mammoth sword of Goliath and cut off his giant head. This began an immediate dispersal of the Philistine army. The army of Israel caught, killed and captured many from the opposing army.
David and Jonathan
King Saul's son was David's best friend. Jonathan and David spent many hours and days together. David went out as a military leader. He probably was very close to King Saul and his whole family at one time. Because of the success of David though, Saul turned against him.
When Jonathan learned that his dad wanted to kill David, he warned David to flee (1 Samuel 20). David and Jonathan were close friends even through adversity. Even after David became king and Saul was dead, he treated the family of Jonathan with great kindness.
Cutting Part of Saul's Robe
After David escaped from King Saul with the help of Jonathan he continued on the run for several years. On at least two occasions he had the opportunity to kill Saul and take the throne that had already been promised to him by God.
Saul sought for David to destroy him in 1 Samuel 24. Saul took an army of 3000 men to fight David and his band of 600. David and his men were hiding in a cave when Saul entered. David crept up behind Saul and cut off part of his coat without Saul knowing. Even though his men encouraged David to kill Saul at that time, David would not do so. He even felt bad for cutting off a portion of the king's robe. He said to his men afterwords, "The LORD forbid that I should do this thing unto my master, the LORD's anointed, to stretch forth mine hand against him, seeing he is the anointed of the LORD."
All of chapter 24 of 1 Samuel is worth reading. Saul admitted from that encounter with David that David was wiser and more righteous than Saul. He already knew that David was to be the next king of Israel. Saul asked David to be kind to his family after David became king (24:20-22).
Taking Saul's Spear and Canteen
Though Saul admitted to knowing that David should be the next king, he did not turn the kingdom over to the young man. He continued to hunt David and try to destroy him. In 1 Samuel 26 Saul is again looking for David. David and Abishai went into the camp of King Saul while they were all sleeping and stole Saul's spear and canteen of water. After they got away they called to Saul and his men to tell them that David and Abishai could have killed Saul in his sleep. But David still would not lift his hand against the man that God had established as king even though God had already given the kingdom over to David. Chapter 26 of 1 Samuel is another good chapter to read in its entirety.
David the King
Though David had been chosen by God as a young boy, he did not become king over Judah and Israel until approximately 20 years later. When David was 30 years old he was anointed king over both the northern and southern tribes of Israel.
God promised that the kingdom would be established in the family of David forever. Jesus, the king of eternity, was born from David's family. The kingdom of God was established in David. While David had many weaknesses in his life, he sought to be obedient and humble before God. A truly inspiring life to study.
What is your favorite Bible story involving David? Please share in the comments!
If you Liked this article you might Like this one also:
Resources:
Image: Arvind Balaraman / FreeDigitalPhotos.net