What does the word "redeemed" or "redemption" mean when used in the Bible?
What is Redemption?
The word redemption means to gain something or to regain possession of something in exchange for a payment either by paying it off or by paying in full some amount owed for the possession. I used a voucher at the airline counter to indicate that I had already paid in full the amount of the airfare, so I took my voucher and redeemed it for the boarding pass at the airport, therefore I had a full right to board the plane because I had exchanged money for the right to acquire or possess a seat on the plane. Biblically, it is used as a way of describing a clearing of debt, in our case, the debt that our sins had incurred for which our own payment received would have been the very wrath of God. As sinners, our sins will have to be paid for in one way or another.   Isn't it better to have Christ's atonement satisfy the wrath of God rather than for us to pay for our own sins in hell? As I wrote, one way or another, our sins will have to be paid for; either by Christ or by us, and since we cannot ever pay for our own sins by our own suffering, this sin-debt will require us to face the wrath of God for all time. For everyone, redemption is only found through Jesus Christ. The Greek word for "redemption" is "agorazo" and was commonly used when referring to purchasing something in the market place. In ancient times, a slave was "redeemed" (agorazo) by a sum of money. Christians see redemption is a necessity in order to enter the kingdom of God but to also remove the wrath of God that had been previously abiding on us (John 3:36b).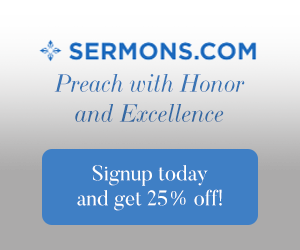 Why do we need Redeemed?
The question by unbelievers is, "Why do we need redeemed? There's nothing wrong with us," and most would even say, "They're a pretty good person," however, Scriptures tell us what is really true and that is none of us are good at all, not even one of us, and none of us can even seek God on our own (Rom 3:10-12). Indeed, every human ever born has fallen far short of God's glory (Rom 3:23). The only thing we've done is earned wages that require our eternal death (Rom 6:23), so you can see that we have a serious sin problem. Our sins have separated us from a holy God (Isaiah 59:2). Until the sinner understands the truth that none of us are good and we all deserve God's wrath, they will not seek the forgiveness that's necessary (1st John 1:9) and that all we are doing before repentance and faith is storing up God's wrath against the day of His visitation (Rom 2:4-5). That's when God will judge everyone according to their works (Rom 2:6; Rev 20:11-15) and that's very bad news. If people don't see that they are not good at all, and only God is good, then they will never see their need for the Savior. Of course, it is God alone Who grants repentance and the ability to trust in Christ, but we do cooperate in the sense that we must see ourselves as depraved sinners who are unable to save ourselves by any number of good works (Eph 2:8-9).
Who is the Redeemer?
Clearly, Jesus is referred to as the Redeemer because there is salvation found in no other Person or in no other way than through Jesus Christ (Acts 4:12). If you have trusted in Christ, then you realize (hopefully) that at one time, we "were dead in the trespasses and sins in which you once walked, following the course of this world, following the prince of the power of the air, the spirit that is now at work in the sons of disobedience" (Eph 2:2-3). Since we were "dead men walking," we had to be made alive in Christ because it is only "In him we have redemption through his blood, the forgiveness of our trespasses, according to the riches of his grace" (Eph 1:7). The law of God should have shown us what sin is (Rom 7:7), and knowing that we're all guilty of cosmic treason against God, we stood as convicts condemned to die, as if on "death row," but "Christ redeemed us from the curse of the law by becoming a curse for us—for it is written, 'Cursed is everyone who is hanged on a tree'" (Gal 3:13). He paid a debt which He did not owe for a debt we could never pay in a billion lifetimes. That's grace my friends. That's redeeming grace in fact. That Jesus "gave himself for us to redeem us from all lawlessness and to purify for himself a people for his own possession who are zealous for good works" (Titus 2:14), should cause us to walk in the good works that God has planned for us to walk in (Eph 2:10). Even the ancient Israelites were said to be redeemed by God from the hands of the Egyptians (Ex 6:6), so all glory must be ascribed to God for He alone redeems for what could otherwise not be.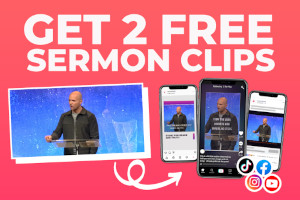 Who are the Redeemed?
The redeemed are those who understand that Jesus Christ "entered once for all into the holy places, not by means of the blood of goats and calves but by means of his own blood, thus securing an eternal redemption" (Heb 9:12), so the continual animal sacrifices only pointed toward the coming total and supreme sacrifice of Jesus Christ Himself and was needed only once and for all. These old sacrifices never took sins away…they only covered sins, and why they had to be repeated over and over again since humans sin like creatures drink water. This is why it is only through Jesus Christ "in whom we have redemption, the forgiveness of sins" (Col 1:14). Who are the only ones who can enter the kingdom? It is only those who "have been redeemed from mankind as firstfruits for God and the Lamb" (Rev 14:4b). This was not only a New Testament belief, but even the ancient patriarch Job said "For I know that my Redeemer lives, and at the last he will stand upon the earth" (Job 19:25). At the end of this age, you will either stand as one of the redeemed or as one of the condemned who will regret for all time their rejection of Christ since they had no excuse; they knew of God's existence but simply suppressed this knowledge (Rom 1:18-20), so no one can plead ignorance.
Conclusion
If God has never brought you to a time and place of repentance, meaning that you have seen the need to forsake your sins and then put your trust in Christ to pay for your sins, you are not redeemed and will have to pay for your own sins (Rev 21:8). There will be nothing more horrible than this. The Apostle John put it this way: "Whoever believes in the Son has eternal life; whoever does not obey the Son shall not see life, but the wrath of God remains on him" (John 3:36). If you have never trusted in Christ, then you have not been redeemed, and without the Redeemer's work in your stead, you must face an eternal separation from God while receiving the full wrath of God without end. In one of the most fearful verses in all the Bible, the Apostle Paul warns of the unrepentant, Christ-rejecters, that "when the Lord Jesus is revealed from heaven with his mighty angels in flaming fire, inflicting vengeance on those who do not know God and on those who do not obey the gospel of our Lord Jesus" (2nd Thess 1:7-8), and "They will suffer the punishment of eternal destruction, away from the presence of the Lord and from the glory of his might, when he comes on that day to be glorified in his saints, and to be marveled at among all who have believed, because our testimony to you was believed" (2nd Thess 1:9-10).
Read more here: How to Have Confidence in Your Salvation
Resource – Scripture quotations are from The Holy Bible, English Standard Version® (ESV®), copyright © 2001 by Crossway, a publishing ministry of Good News Publishers. Used by permission. All rights reserved.