Is it okay to have differences in our biblical understanding? What essential truths should every Christian believe in?
Non-Essential Doctrines
Some things are not worth dying on the hill for; such things as the rapture, the millennium, the Great Tribulation, the gift of tongues, and a host of other various beliefs that are enveloped within the category of non-essentials. A person can go to heaven and not believe in the rapture. Others can believe in speaking in tongues while others don't, and they're both going to heaven. It's not that Christians should divide over things in the Bible, but we all come with baggage about what we believe and why we believe it. The non-essentials should never be grounds for debate or arguments. Differing beliefs is not supposed to be a battle ground but a place where we seek common ground. We agree on the essentials (John 4:16; Act 4:12; Rom 10:9-13) but can agree to disagree on those things not essential to our salvation. The point is, we can disagree while not being disagreeable.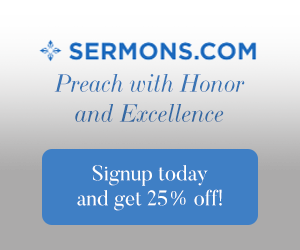 Jesus' Sinless-ness
There are some things that all Christians should believe in. For example, Jesus' sinless-ness is something we don't compromise with. He is and has always been without sin, because as God, God cannot sin and it is contrary to His nature, unlike ours (Prov 4:17). The Apostle Paul declares that "For our sake he made him to be sin who knew no sin, so that in him we might become the righteousness of God" (2nd Cor 5:21). Our righteousness is supplied by Christ's very own righteousness, so if Jesus isn't righteous or without sin, we're still dead in our sins, but of course, we know Jesus never once sinned. The Apostle Peter writes that we were redeemed "with the precious blood of Christ, like that of a lamb without blemish or spot" (1st Pet 19), so "as he who called you is holy, you also be holy in all your conduct, since it is written, 'You shall be holy, for I am holy'" (1st Pet 1:15-16). God is holy, Jesus is God, therefore Jesus is Holy and without sin. You do not have the gospel without a Spotless Lamb!
Jesus' Divinity
If you read the Gospel of John, you can read the seven "I Am's," and in each one, Jesus points them back to the wilderness, and their utter dependence upon God for life, and in this way, Jesus shows that we absolutely dependent upon trusting in Christ. You cannot have eternal life without believing in Him (John 3:18, 36), but you must believe that Jesus is also God. The Jews wanted to stone Him because He made Himself one with God, which He is (John 8:59), saying, "Jesus said to them, 'Truly, truly, I say to you, before Abraham was, I am'" (John 8:58), but Jesus was exactly right…He was equal with God and was God. Some cults who claim to "believe in Jesus," believe in a Jesus that doesn't exist; in a created Jesus. That's not possible because Jesus was with God and was God in the very beginning (John 1:1-2). Unless a sinless God-Man is given for us and our sins, we don't have a Savior. We will die in our sins. Jesus once said, "Which one of you convicts me of sin? If I tell the truth, why do you not believe me" (John 8:46)? I noticed that no one spoke up to accuse Him, and even Pilate declared "I find no fault in the man" (Luke 23:4).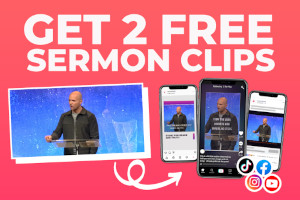 No Works, Just Christ
Some religious groups teach that we are to observe a certain day of the week, others say we should observe some of the holy days of ancient Israel. Still others say we should tithe 10%, but it is far too easy to start adding to the finished work of Christ. It's like Sabbath + Christ = Eternal Life, but the truth is, Christ + Works = Nothing! There is only one way we are saved and that is by grace, and it's a gift of God and cannot be earned by a million lifetimes of works. It is Christ + Nothing = Eternal Life. Ephesians 2:8-9 declare, "For by grace you have been saved through faith. And this is not your own doing; it is the gift of God, not a result of works, so that no one may boast." Anything added to the gospel or the way salvation is attained renders it works. Jesus redeemed us from the curse of the law (Gal 3:13), so why would we ever want to go back to that? "The law was our guardian until Christ came, in order that we might be justified by faith. But now that faith has come, we are no longer under a guardian" (Gal 3:24-25). We trust in Christ's work at Calvary, not our own works which are no better than filthy rags (Isaiah 64:6). Jesus said it is finished or paid in full (John 19:30), so we have no business tampering with it. Even though we're not saved by works, a salvation without works is a dead-on-arrival faith (James 2:14-26). We're not saved by works but for works that God has prepared for us to do (Eph 2:10).
Heaven and Hell
Jesus actually spoke twice as much about hell as He ever did heaven. Why? Because He desired that no one would go there. I'm mystified by the fact that only 74 % of evangelical Christians believe in heaven while 59% of Americans believe in a literal hell. [1] Part of that is the fault of the pulpit. Fewer pastors want to step on anyone's toes and mention hell. You can't market the church very well by preaching and teaching on the reality of hell. Jesus is a softer sell to the public. My question to the 26% of Christians who don't believe in heaven is why not?
Jesus is the Only Way
Finally, and perhaps the hardest to accept in this society, is the exclusivity of Jesus Christ as being the one and only way to be saved. The Apostle Peter said, "there is salvation in no one else, for there is no other name under heaven given among men by which we must be saved" (Acts 4:12). Jesus declared, "I am the way, and the truth, and the life. No one comes to the Father except through me" (John 14:6), and no one means none can come to the Father, but only through Jesus Christ. Period! He isn't one of many ways or one of a few ways, but the one and only way for everyone. Jesus said, "No one can come to me unless the Father who sent me draws him. And I will raise him up on the last day" (John 6:44). We're back to that "no one" statement again. No one can possibly go to the Father unless A happens; The Father draws them, and B; they come to, and then through Christ.
Conclusion
If you cannot agree with Jesus' sinless-ness, His divinity as being God, as that it's in Christ alone we're saved, and that Jesus is the one and only way to enter the kingdom, and there is no other way given to us to be saved than by God granting us repentance and then trusting in Christ. The next time someone asks you, "What must I do to be saved?" you can answer like Paul did: 'Believe in the Lord Jesus, and you will be saved, you and your household'" (Acts 16:30-31).
Related reading: 10 Basic Christian Beliefs
Resource – Scripture quotations are from The Holy Bible, English Standard Version® (ESV®), Crossway Bibles. (2007). ESV: Study Bible : English standard version. Wheaton, Ill: Crossway Bibles. Used by permission. All rights reserved. [1] "Many Americans don't believe in hell, but what about pastors?" USA Today Religious News. http://usatoday30.usatoday.com/news/religion/2009-08-01-hell-damnation_N.htm (Accessed June 29, 2017).