There was a time, long, long ago when there was no sickness nor disease on Earth. Can you believe this? The truth of the matter is that sickness and disease are the result of sin. So, before Adam and Eve broke that one commandment – not to eat from the tree in the midst of the garden – they had perfect health and, in fact, a perfect world. So then, other than sin what are some of the sicknesses and diseases we see in the Bible?
Sickness As a Result of Sin
We see that God sent sickness and even death as judgment for sin in the following verses: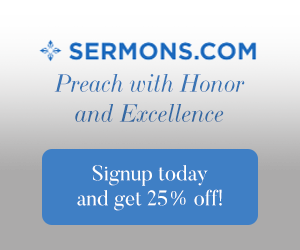 Leviticus 20:15–16 And if a man lie with a beast, he shall surely be put to death: and ye shall slay the beast. And if a woman approach unto any beast, and lie down thereto, thou shalt kill the woman, and the beast: they shall surely be put to death; their blood shall be upon them.
Deuteronomy 28:61 Also every sickness, and every plague, which is not written in the book of this law, them will the LORD bring upon thee, until thou be destroyed.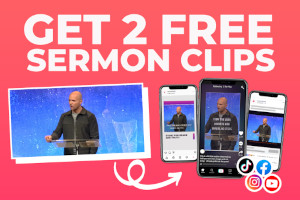 Psalm 107:17–18 Fools because of their transgression, And because of their iniquities, are afflicted. Their soul abhorreth all manner of meat; And they draw near unto the gates of death.
Matthew 6:13 And lead us not into temptation, but deliver us from evil: For thine is the kingdom, and the power, and the glory, for ever. Amen.

Suffering Even for the Righteous
Sometimes God allows us to suffer, even not as a result of sin.
2 Kings 20:1 In those days was Hezekiah sick unto death. And the prophet Isaiah the son of Amoz came to him, and said unto him, Thus saith the LORD, Set thine house in order; for thou shalt die, and not live.
2 Kings 20:1 In those days was Hezekiah sick unto death. And the prophet Isaiah the son of Amoz came to him, and said unto him, Thus saith the LORD, Set thine house in order; for thou shalt die, and not live.
Daniel 8:27 And I Daniel fainted, and was sick certain days; afterward I rose up, and did the king's business; and I was astonished at the vision, but none understood it.
John 11:1 Now a certain man was sick, named Lazarus, of Bethany, the town of Mary and her sister Martha.
Acts 9:37 And it came to pass in those days, that she was sick, and died: whom when they had washed, they laid her in an upper chamber.
Philippians 2:25–27 Yet I supposed it necessary to send to you Epaphroditus, my brother, and companion in labour, and fellowsoldier, but your messenger, and he that ministered to my wants. For he longed after you all, and was full of heaviness, because that ye had heard that he had been sick. For indeed he was sick nigh unto death: but God had mercy on him; and not on him only, but on me also, lest I should have sorrow upon sorrow.
2 Timothy 4:20 Erastus abode at Corinth: but Trophimus have I left at Miletum sick.
Examples of Sickness, Disease and Other Infirmities in the Bible
Boils & Ulcers
Exodus 9:9 And it shall become small dust in all the land of Egypt, and shall be a boil breaking forth with blains upon man, and upon beast, throughout all the land of Egypt.
Leviticus 13:18 The flesh also, in which, even in the skin thereof, was a boil, and is healed,
Job 2:7 So went Satan forth from the presence of the LORD, and smote Job with sore boils from the sole of his foot unto his crown.
Isaiah 1:6 From the sole of the foot even unto the head there is no soundness in it; But wounds, and bruises, and putrifying sores: They have not been closed, neither bound up, neither mollified with ointment.
Isaiah 38:21 For Isaiah had said, Let them take a lump of figs, and lay it for a plaister upon the boil, and he shall recover.
Luke 16:20 And there was a certain beggar named Lazarus, which was laid at his gate, full of sores,
Consumption
Leviticus 26:16 I also will do this unto you; I will even appoint over you terror, consumption, and the burning ague, that shall consume the eyes, and cause sorrow of heart: and ye shall sow your seed in vain, for your enemies shall eat it.
Deuteronomy 28:22 The LORD shall smite thee with a consumption, and with a fever, and with an inflammation, and with an extreme burning, and with the sword, and with blasting, and with mildew; and they shall pursue thee until thou perish.
Deaf, Dumb (Mute) and Blind
Isaiah 35:6 Then shall the lame man leap as an hart, And the tongue of the dumb sing: For in the wilderness shall waters break out, And streams in the desert.
Matthew 9:33 And when the devil was cast out, the dumb spake: and the multitudes marvelled, saying, It was never so seen in Israel.
Matthew 12:22 Then was brought unto him one possessed with a devil, blind, and dumb: and he healed him, insomuch that the blind and dumb both spake and saw.
Mark 9:25 When Jesus saw that the people came running together, he rebuked the foul spirit, saying unto him, Thou dumb and deaf spirit, I charge thee, come out of him, and enter no more into him.
Epilepsy and Seizure Disorder
Matthew 4:24 And his fame went throughout all Syria: and they brought unto him all sick people that were taken with divers diseases and torments, and those which were possessed with devils, and those which were lunatick, and those that had the palsy; and he healed them.
Matthew 17:14–15 And when they were come to the multitude, there came to him a certain man, kneeling down to him, and saying, Lord, have mercy on my son: for he is lunatick, and sore vexed: for ofttimes he falleth into the fire, and oft into the water.
Fever
Job 30:30 My skin is black upon me, And my bones are burned with heat.
Mark 1:30 But Simon's wife's mother lay sick of a fever, and anon they tell him of her.
John 4:52 Then inquired he of them the hour when he began to amend. And they said unto him, Yesterday at the seventh hour the fever left him.
Acts 28:8 And it came to pass, that the father of Publius lay sick of a fever and of a bloody flux: to whom Paul entered in, and prayed, and laid his hands on him, and healed him.
Lameness
Leviticus 21:18 For whatsoever man he be that hath a blemish, he shall not approach: a blind man, or a lame, or he that hath a flat nose, or any thing superfluous,
2 Samuel 4:4 And Jonathan, Saul's son, had a son that was lame of his feet. He was five years old when the tidings came of Saul and Jonathan out of Jezreel, and his nurse took him up, and fled: and it came to pass, as she made haste to flee, that he fell, and became lame. And his name was Mephibosheth.
2 Samuel 5:8 And David said on that day, Whosoever getteth up to the gutter, and smiteth the Jebusites, and the lame and the blind, that are hated of David's soul, he shall be chief and captain. Wherefore they said, The blind and the lame shall not come into the house.
Matthew 15:31 Insomuch that the multitude wondered, when they saw the dumb to speak, the maimed to be whole, the lame to walk, and the blind to see: and they glorified the God of Israel.
Matthew 21:14 And the blind and the lame came to him in the temple; and he healed them.
Luke 7:22 Then Jesus answering said unto them, Go your way, and tell John what things ye have seen and heard; how that the blind see, the lame walk, the lepers are cleansed, the deaf hear, the dead are raised, to the poor the gospel is preached.
Acts 3:2 And a certain man lame from his mother's womb was carried, whom they laid daily at the gate of the temple which is called Beautiful, to ask alms of them that entered into the temple;
Acts 14:8 And there sat a certain man at Lystra, impotent in his feet, being a cripple from his mother's womb, who never had walked:
Leprosy
Leviticus 13:2 When a man shall have in the skin of his flesh a rising, a scab, or bright spot, and it be in the skin of his flesh like the plague of leprosy; then he shall be brought unto Aaron the priest, or unto one of his sons the priests:
Leviticus 14:34 When ye be come into the land of Canaan, which I give to you for a possession, and I put the plague of leprosy in a house of the land of your possession;
Deuteronomy 28:8 The LORD shall command the blessing upon thee in thy storehouses, and in all that thou settest thine hand unto; and he shall bless thee in the land which the LORD thy God giveth thee.
2 Chronicles 26:19 Then Uzziah was wroth, and had a censer in his hand to burn incense: and while he was wroth with the priests, the leprosy even rose up in his forehead before the priests in the house of the LORD, from beside the incense altar.
Palsy
Matthew 8:6 And saying, Lord, my servant lieth at home sick of the palsy, grievously tormented.
Matthew 9:2 And, behold, they brought to him a man sick of the palsy, lying on a bed: and Jesus seeing their faith said unto the sick of the palsy; Son, be of good cheer; thy sins be forgiven thee.
Acts 8:7 For unclean spirits, crying with loud voice, came out of many that were possessed with them: and many taken with palsies, and that were lame, were healed.
Acts 9:33 And there he found a certain man named Æneas, which had kept his bed eight years, and was sick of the palsy.
Sun Stroke
2 Kings 4:18–19 And when the child was grown, it fell on a day, that he went out to his father to the reapers. And he said unto his father, My head, my head. And he said to a lad, Carry him to his mother.
Isaiah 49:10 They shall not hunger nor thirst; Neither shall the heat nor sun smite them: For he that hath mercy on them shall lead them, Even by the springs of water shall he guide them.
Final Thoughts
So, as we can see from these many, many passages, the Bible is not silent when it comes to sickness, disease and other infirmities. God allows it to happen and sometimes it is as a result of sin; sometimes not! Sometimes He may just want us to draw near to Him because although He allows it, He also heals, at His own will and in His time – if He chooses to do so.
God heals too, take a look: 12 Helpful Scriptures for Healing
Resource – Scripture quotations are from The Holy Bible, King James Version.