In the King James Version of the Bible the words "strange woman" are used to define a certain type of woman. As I was studying and looked back in the concordance of my Bible, I found "strange woman" between "temptress" and "harlots (prostitutes)". Does this give you any idea of what the Bible calls a "strange woman"?
A King and His Women
In the case of King Solomon, the strange women he "loved" were called such because the LORD said that the children of Israel should not "go in to" people of other nations. God gave this command so that the Israelites would not turn to other gods.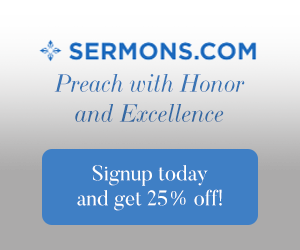 1 Kings 11:1–2 But king Solomon loved many strange women, together with the daughter of Pharaoh, women of the Moabites, Ammonites, Edomites, Zidonians, and Hittites; Of the nations concerning which the LORD said unto the children of Israel, Ye shall not go in to them, neither shall they come in unto you: for surely they will turn away your heart after their gods: Solomon clave unto these in love.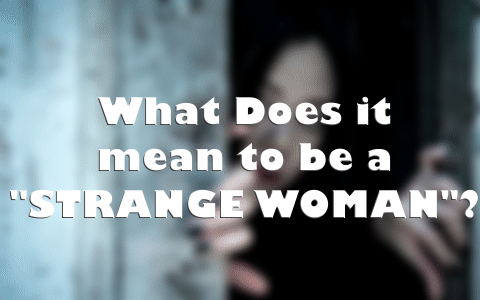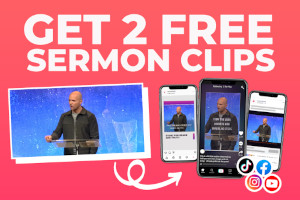 Solomon went on to write many things about the "strange woman" and warned against relationships with them.
Proverbs 2:16–19 To deliver thee from the strange woman, Even from the stranger which flattereth with her words; Which forsaketh the guide of her youth, And forgetteth the covenant of her God. For her house inclineth unto death, And her paths unto the dead. None that go unto her return again, Neither take they hold of the paths of life.
Proverbs 5:3–5 For the lips of a strange woman drop as an honeycomb, And her mouth is smoother than oil: But her end is bitter as wormwood, Sharp as a twoedged sword. Her feet go down to death; Her steps take hold on hell.
Proverbs 6:24 To keep thee from the evil woman, From the flattery of the tongue of a strange woman.
Proverbs 7:4–5 Say unto wisdom, Thou art my sister; And call understanding thy kinswoman: That they may keep thee from the strange woman, From the stranger which flattereth with her words.
Characteristics of a Strange Woman
We can see throughout Scripture that the "strange woman" is dangerous. She is characterized as:
One who flatters with her words (Proverbs 2:16)
One who forgets about the covenant of God that she learned in her youth (Proverbs 2:17)
One who leads you to death … her mission is to waste you (Proverbs 2:18-19)
One who is a sweet talker (Proverbs 5:3)
One who is on the way to Hell and wants to take you with her (Proverbs 5:5)
One who is not wise (Proverbs 7:4-5)
One who does not walk in the counsel of God (Psalm 1:1)
One who does not delight in the law of the LORD (Psalm 1:2-3)
One who does not prosper (Psalm 1:3-4)
One who will perish (Psalm 1:5-6)
One who wants to lead you astray (Proverbs 7:25)
One who destroys many men (Proverbs 7:26)
One who provides temporary happiness by blinding you to the truth (Proverbs 14:12)
Aspire to be a Virtuous Woman
Though Proverbs lists many of the things that we see in the "strange woman" it closes with a great description of the things the Lord sees in a virtuous woman. It is impossible to be the perfect virtual woman this side of Heaven, but we can aspire to the things listed in Proverbs 31, take a look:
She is rare and precious (vs. 10)
She is trustworthy (vs. 11)
She is good (vs. 12)
She is hardworking (vs. 13)
She is resourceful (vs. 14)
She is responsible to her family and to her employees (vs. 15)
She is thrifty (vs. 16)
She is strong, not just physically but mentally and spiritually as well (vs. 17)
She is self-confident day and night (vs. 18)
She has many talents and skills (vs. 19)
She is generous and compassionate to those in need (vs. 20)
She has no fear for she knows the Lord will provide (vs. 21)
She is creative and a good home-maker (vs. 22)
She supports her husband no matter his position outside of the home (vs. 23)
She understands and is a good business woman (vs. 24)
She is strong and honorable. She looks forward with joy (vs. 25)
She is careful and speaks words of wisdom and kindness (vs. 26)
She is not lazy and is diligent to care for the things at home (vs. 27)
She is a good wife and mother (vs. 28)
Her life radiates excellence (vs. 29)
Her success and reverence for the Lord are seen by all (vs. 30)
She needs not boast because the fruit of her life praises her (vs. 31)
Final Thoughts – A Strange Woman Can be Transformed
Perhaps you find that you are this "strange woman", or that you have spent time with strange women. I have great news! You can be transformed into a virtuous woman and/or you can begin a new life where you only desire a virtuous woman. It can be done through the power of the Holy Spirit which is given to you at the moment that you trust Jesus as your personal Savior. He will change your desires. Your life does not need to be destroyed by the sin that a strange woman can seduce you into. You can have a new life and your old life will pass away. Do you know Jesus? You can make the change right now and begin realizing an abundant life.
Something more to read: Great Topics for Women's Meeting and Ministries
Resource – Scripture quotations are from The Holy Bible, King James Version.