We Christians are concerned, and rightly so, with the 'salvation' of the lost; Jesus instructed us to be about the business of telling people of their need to be 'saved'. These terms, 'salvation' and 'saved', imply a rescue of some sort. What are people saved/rescued from? For too many, the answer to this question remains unclear. It is important that we understand what is at stake when it comes to making a decision concerning the message of the Gospel. Let us look at what the Bible says are some of the things we are saved from when we have a relationship with Jesus Christ.
Saved From Condemnation
God will judge all humanity one day, "But because of your hard and impenitent heart you are storing up wrath for yourself on the day of wrath when God's righteous judgment will be revealed" (Romans 2:5 ESV; cf. II Corinthians 5:10; Hebrews 9:27). As Creator, God has set the standard for our lives; however, we have failed to keep His standard. As a matter of fact, until we repent and begin to live for Him, we are actually living in active rebellion against Him. His Word tells us that one day He will judge each and every one of us.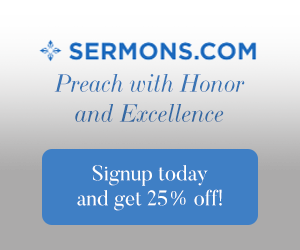 The Bible tells us clearly that, apart from a relationship with Jesus Christ, we are condemned already, "Whoever believes in him is not condemned, but whoever does not believe is condemned already, because he has not believed in the name of the only Son of God" (John 3:18). However, when we are 'saved', the Bible also gives us the good news that Jesus' payment on the cross for our sins means that we are no longer condemned, but rescued from condemnation, "There is therefore now no condemnation for those who are in Christ Jesus" (Romans 8:1 ESV).
Eternity In Hell
For those who continue in their rejection of Jesus, Hell is their eternal destiny. Jesus said, when speaking about the destiny of those who reject Him, "And these will go away into eternal punishment, but the righteous into eternal life" (Matthew 25:46 ESV). The Bible tells us that the essence of Hell is the complete separation of oneself from the presence of God (II Thessalonians 1:9). We cannot even comprehend what the complete absence of God's presence and influence would be like. The Holy Spirit of God is present in the world every day (John 16:7-11); so whether we realize it or not, we are right now in the presence of God. To be completely separated from His presence is something that we have not experienced here on earth. Surrendering our lives to the lordship of Jesus Christ 'saves' us from the horror of an eternity removed from any positive influence of God at all.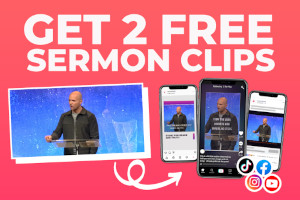 Power Of Sin
Human beings have a selfish streak that manifests itself in what the Bible calls 'sin'. This sin separates us from our Creator. "We know that our old self was crucified with him in order that the body of sin might be brought to nothing, so that we would no longer be enslaved to sin. For one who has died has been set free from sin" (Romans 6:6-7 ESV). When we give our lives to Jesus Christ, we are rescued from the power of sin to control us. Christians have the Holy Spirit of God living within us, empowering us to resist the temptations to sin (I Corinthians 10:13).
The Influence of Satan
Satan, a fallen angel who seeks to thwart the purposes of God, also tries to harm, tempt, and destroy us, "Be sober-minded; be watchful. Your adversary the devil prowls around like a roaring lion, seeking someone to devour" (I Peter 5:8 ESV).
But the Bible tells us that Jesus saves us from the influence of this evil angel, "Submit yourselves therefore to God. Resist the devil, and he will flee from you. Draw near to God, and he will draw near to you" (James 4:7-8 ESV). Satan is only able to do what God allows him to do; and we are protected from Satan's influence when we are faithfully following Jesus.
Anxiety of Life
Every day of life contains stresses and trials in one form or another. Issues with finances, careers, relationships, timetables, and a host of other responsibilities can put pressure on us that causes anxiety. When one enters into a relationship with Jesus Christ, he or she becomes a partaker of His promises too. In the Gospel of Matthew (chapter 6), Jesus promises that if we, "seek first the kingdom of God and his righteousness" (6:33 ESV), God will supply our every need. We have no need to be anxious about anything when we have a close personal relationship with the loving Creator of the universe. Instead, the anxiety that we would otherwise face apart from God, is replaced with joy and peace of mind that sustains us through any trial we could possibly face.
If you struggle with stress and worry you might want to read this article: How to Stop Worrying: 7 Tips for Christians
Conclusion
Christians speak of the 'power of salvation' and of 'being saved' when we speak of the Gospel of Jesus Christ. What we are really talking about is a relationship with the loving Creator of the universe, which rescues us from condemnation, an eternity in Hell, the power of sin, the influence of Satan, and the anxieties of living in a sin stained world. Jesus Christ offers us this gift for the taking. He paid the price for our forgiveness when He gave His life on a cross. He conquered death by rising from the grave. We partake of this free gift of salvation by confessing our sins, turning from them (repenting), and loving God with all our heart, soul, mind, body, and strength. This, and so much more, is the meaning of salvation.
Resources – The Holy Bible, English Standard Version "Scripture quotations are from The Holy Bible, English Standard Version® (ESV®), copyright © 2001 by Crossway, a publishing ministry of Good News Publishers. Used by permission. All rights reserved."