When we feel that things are out of our control we tend to worry but how do you stop worrying?  Most of the awful things we imagine will happen never do. We can be thankful for that.
We should understand that worrying never helps a situation get better. Worrying sends a message to ourselves and those around us that we are helpless and have no where to turn. However, as a Christian, we believe that God has everything in His control. If He really does, and we really believe that, then we have nothing to worry about. We only need to trust that God will take care of everything according to His plan.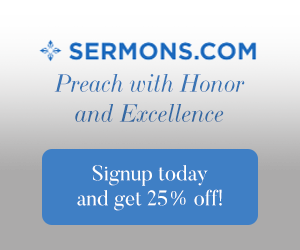 Here are 7 tips from the Bible to help us stop worrying.
Pray To Stop Worrying

Philippians 4:6, 7 "Be careful for nothing; but in every thing by prayer and supplication with thanksgiving let your requests be made known unto God. And the peace of God, which passeth all understanding, shall keep your hearts and minds through Christ Jesus."
These wonderful verses tell us to not be filled with care or worry, but to trust God in prayer. Stop worrying by taking your requests to Him. There is nothing wrong with having concern over matters and sharing that with God and with others so that you can pray.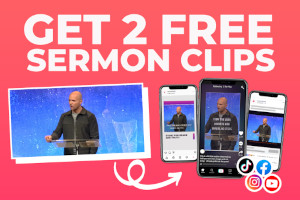 Often in prayer you will hear people asking God for peace in a situation. Why do we need peace? Because without the hope we have in God we would be filled with worry. Paul tells us in these verses we can trade our worry for peace through prayer.
Be Thankful
In the above verses to the Philippians, Paul says that another aspect of getting rid of worry is to be thankful. Be thankful for the things you have. Don't dwell on those things you cannot control.
Paul indicates that there is nothing wrong with taking your questions and concerns to God. But we should not go to Him out of anger and demand that He work everything out the way we want. We should humbly go to Him in prayer, with a thankful heart, and ask Him to give us that peace that will open our minds to understand and accept His plan.
Think on Good Things
Philippians 4:8 "Finally, brethren, whatsoever things are true, whatsoever things are honest, whatsoever things are just, whatsoever things are pure, whatsoever things are lovely, whatsoever things are of good report; if there be any virtue, and if there be any praise, think on these things."
Just after Paul's comments about worry he says that we should think on good, godly things. When we focus on positive and wholesome events, memories, plans, etc., then it is hard to be worried about everything else.
Holy Spirit Can Bring Peace
John 14:26, 27 "But the Comforter, which is the Holy Ghost, whom the Father will send in my name, he shall teach you all things, and bring all things to your remembrance, whatsoever I have said unto you. Peace I leave with you, my peace I give unto you: not as the world giveth, give I unto you. Let not your heart be troubled, neither let it be afraid."
In John 14 Jesus is explaining to the disciples where He is going and that He will return. In the meantime the Holy Spirit of God will come and indwell the believers. This was something new to the people of Jesus' day. They did not have the Holy Spirit living within them like we do as believers today.
One of the names of the Holy Spirit that Jesus often used was Comforter. As a comforter the Holy Spirit can help take your cares and ease them. That doesn't mean we never have concern for things, but we don't worry like we would if we didn't trust that God was in charge. The Holy Spirit is our companion to remind us that God has control.
Trust God's Strength
Psalm 27:1-3 "The LORD is my light and my salvation; whom shall I fear? the LORD is the strength of my life; of whom shall I be afraid? When the wicked, even mine enemies and my foes, came upon me to eat up my flesh, they stumbled and fell. Though an host should encamp against me, my heart shall not fear: though war should rise against me, in this will I be confident."
Isaiah 41:10 "Fear thou not; for I am with thee: be not dismayed; for I am thy God: I will strengthen thee; yea, I will help thee; yea, I will uphold thee with the right hand of my righteousness."
Life was a lot less scary (and worrisome) when we were kids and we had parents who were bigger and stronger than us. When we had problems we could go to them and they would say that they would take care of it. We have a God that wants to do that for us today. Will you take your concerns to Him and rely on His strength? He is waiting to take that burden from you.
Worry is Not From God
2 Timothy 1:7 "For God hath not given us the spirit of fear; but of power, and of love, and of a sound mind."
Fear that we have is not from God. Understand that the basis of your worry ultimately comes back to the fact that you are not trusting God. God wants us to stop worrying and not to be afraid.
Remember that God Cares For You
1 Peter 5:6, 7 "Humble yourselves therefore under the mighty hand of God, that he may exalt you in due time: Casting all your care upon him; for he careth for you."
God cares for you and me. He wants to take our problems and resolve them. Isn't it frustrating for us as parents to see our children struggling with a problem, but they won't listen to us on how to solve it? They come to us and tell us things are wrong, yet when we offer a solution they take the problem back and try to solve it on their own. It makes us hurt for their sakes. What are we doing to God when we worry? When we tell Him we want His help, but then we take the problem back and try to shoulder it ourselves?
I have a friend that says she gets worried when she has nothing to worry about. I know she is joking when she says that, but the truth is we often do the same thing. Worry and anxiety becomes a habit. In some way it gives us comfort, yet it is not healthy and it shows a lack of faith.
When you are tempted to worry or stress remind yourself that worry is a lack of faith in God. When you can trust that God has a perfect plan, then you will be able to stop worrying.
Romans 8:28 "And we know that all things work together for good to them that love God, to them who are the called according to his purpose."
Did you enjoy this article about how to stop worrying? You might also like to read this article about hope:
Resources:
They Holy Bible, King James Version