Godly wives are such a blessing to any man and greatly blessed is that family with a godly mother, however it is totally unfair to compare any woman with the standard given in Proverbs chapter 31. No woman alive can possibly be all that but just like the husband needs supernatural power from God to love his wife like Christ loved the church and gave Himself up for her, the godly wife should strive to live in obedience to the scriptural commands for wives.  The directive for wives that "as the church submits to Christ, so also wives should submit in everything to their husbands" (Eph 5:24) and "let the wife see that she respects her husband" (Eph 5:33) is biblical, even though it's highly unpopular, even among professing evangelicals.  Men need to love their wives as Christ loved the church and gave Himself for her and loves her as he does his own body (Eph 5:25-29) so that the wife can more easily respect her husband.  If men loved their wives, the wives would see it as respect for them; if women respected their husbands, the husbands would see that as love.  To men, respect = love; for women, love = respect. Here are five great wives from the Bible.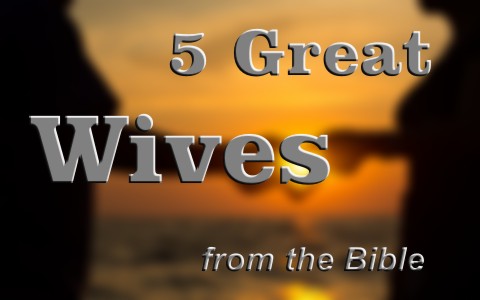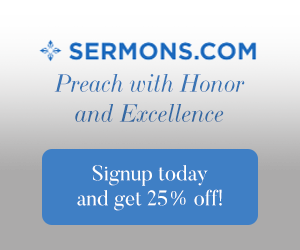 Mary
Can you think of any woman that is more humble, devoted, and godlier than Mary the mother of Jesus (Luke 1:30)?   Just look at how yielded she was to God when Gabriel spoke to marry and said, "Do not be afraid, Mary, for you have found favor with God" (Luke 1:30) and "you will conceive in your womb and bear a son, and you shall call his name Jesus.  He will be great and will be called the Son of the Most High. And the Lord God will give to him the throne of his father David" (Luke 1:31-32). When Mary told the angel it couldn't be because she was a virgin (Luke 1:34) the angel told her that "The Holy Spirit will come upon you, and the power of the Most High will overshadow you; therefore the child to be born will be called holy—the Son of God" (Luke 1:35). What was Mary's reaction to this?  She shows her godly character when she said "I am the servant of the Lord; let it be to me according to your word." And the angel departed from her" (Luke 1:38).  Since Mary was a humble, devoted, and godly woman, she must have made a wonderful husband to Joseph.
Sarah
Sarah was first called Sarai but God would later change her name to Sarah.  Her name is Hebrew for "princess" which is perfectly fitting since she would become the mother of many nations, just like Abraham would father many nations.  Sarah was certainly not perfect but Sarah did put up with a lot with Abraham.  One example is when they traveled to Egypt and Abraham wanted Sarah to lie about who she was and say that she's Abraham's sister so that they wouldn't kill him and take Sarah for Pharaoh's own (Gen 12:11-20).  Remember that Sarah left all she had ever known too, just like Abraham, and went with Abraham to an unknown place, to an unknown future, commanded from an unknown God.  When God called Abraham to leave everything he'd ever known, remember that so did Sarah (Gen 12:1-6).  Like all of us, she had her flaws but this woman's character must have made her a most excellent wife.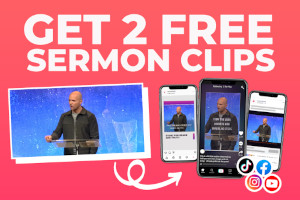 Ruth
There is little doubt that Ruth was a humble woman.  You can see that quality in her throughout this little Book of Ruth.  When Ruth and her mother-in-law Naomi had lost their husbands, she told Ruth to go back to her Moabite people but Ruth's famous words still echo down the halls of history where she said "Do not urge me to leave you or to return from following you. For where you go I will go, and where you lodge I will lodge. Your people shall be my people, and your God my God" (Ruth 1:16).  These words have been used at millions of weddings around the world.  Those words reveal her humility but also her willingness to trust God.  When Ruth met her future husband Boaz, you can see the humility dripping off of these verses where she said "I am Ruth, your servant.  Spread your wings over your servant, for you are a redeemer" (Ruth 3:9) and "So she lay at his feet until the morning" (Ruth 3:14) in the hopes that Boaz would be her kinsman redeemer, which prefigures "the" Redeemer, Jesus Christ.  Indeed, Boaz did redeem her and the two became part of the royal lineage of King David and of Jesus Christ (Matt 1).  Ruth certainly  lived up to her Hebrew name which means "friend" or "companion" for that she was to Naomi and later, to Boaz.  Ruth's humility and servanthood attitude must have made her an excellent wife.
Elizabeth
Elizabeth must have made a great wife.  For a long time, she and her husband, Zechariah, had no children, and worse, they "both were advanced in years" (Luke 1:7b). When the angel of the Lord came to tell Zechariah and told him "Elizabeth will bear you a son"(Luke 1:13) he couldn't believe it.  That's when the angel Gabriel rebuked him by saying "I am Gabriel. I stand in the presence of God, and I was sent to speak to you and to bring you this good news" (Luke 1:19) and "because you did not believe my words, which will be fulfilled in their time" (Luke 1:20b).  With God, nothing's impossible (Matt 19:26) and so "Elizabeth in her old age has also conceived a son" (Luke 1:36) and when Mary came to visit her cousin Elizabeth, "the baby leaped in her womb. And Elizabeth was filled with the Holy Spirit" (Luke 1:41).  What makes any woman a great wife is that, like Elizabeth, she is full of the Holy Spirit.
Priscilla
"Paul left Athens and went to Corinth. And he found a Jew named Aquila, a native of Pontus, recently come from Italy with his wife Priscilla, because Claudius had commanded all the Jews to leave Rome.  And he went to see them" (Acts 18:1-2) and because Paul had "the same trade he stayed with them and worked, for they were tentmakers by trade.  And he reasoned in the synagogue every Sabbath, and tried to persuade Jews and Greeks" (Acts 18:3-4).  What this tells me is that Priscilla opened her home up to Paul, a man who was a stranger up till then. She welcomed him as if he were family.  They were both apparently tent makers.  This enabled Paul to preach the gospel to the Corinthians, even though the Jews drug him into a tribunal court (Acts 18:8, 12) so Paul stayed with them for a while (Acts 18:18) and when he finally decided to go to Syria, he took "with him Priscilla and Aquila" (Acts 18:18), indicating that they would prove beneficial for the Great Commission.  Not surprisingly, Aquila and Priscilla would later find Apollos, after which they "explained to him the way of God more accurately" (Acts 18:26).  God would end up using Apollos in a mighty way.  I believe that Priscilla, Aquila's wife, must have played a more prominent role in the work of Christ than did Aquila because when Priscilla and Aquila are mentioned together, it is always Priscilla's name that comes first.  Just as it was "Barnabas and Paul" it later became "Paul and Barnabas" because of the enormous prominence Paul had in taking the gospel to the Gentiles, but also to the Jews when he had opportunity.  Priscilla was not only a hospitable wife, she was a fast learner of the gospel, eager to share it, and knowing it well enough to teach a very learned man like Apollos and who knows how many Apollos reached for Christ?  What a great wife Priscilla must have been.
Conclusion
Here are some of the traits mentioned in these five godly women that made them such great wives.  These women of faith were humble and devoted (Mary); they followed God to go to wherever He would call them (Sarah); they have an attitude of humility and servanthood (Ruth); they are full of the Holy Spirit (Elizabeth); and they are hospitable and have a passion for reaching the lost (Priscilla).  Blessed is the man whose wife is a godly servant who is humble, hospitable, devoted, and obedient to God's call.
Take a look at this related article: 6 Strong Women from the Bible
Resource – Scripture quotations are from The Holy Bible, English Standard Version® (ESV®), copyright © 2001 by Crossway, a publishing ministry of Good News Publishers. Used by permission. All rights reserved