The book of Hebrews is a mysterious book. Who wrote it?  What was the purpose of it?  Who was the audience?
The Author of Hebrews
Many attribute the book of Hebrews to Paul but the vast majority of Bible scholars agree that no one knows exactly who wrote it. Paul usually gives his customary greeting in all of his letters but it's missing on this one.  Several authorities believe that it could have been Paul and Luke and Barnabas and perhaps even Apollos or maybe even Priscilla so several may have contributed to it.  Whomever it was or whomever they were, they were skilled in Greek and in the Hellenistic literary style that was immersed in the Greek translation of the Old Testament (the Septuagint). The actual bottom line is that God wrote it through inspiration of the Holy Spirit.  The fact is that all Scripture is inspired by God as the Holy Spirit moved men to write it (2 Timothy 3:16).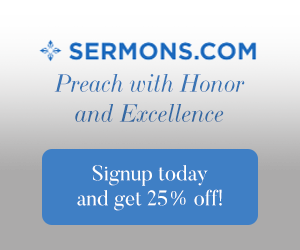 Who Hebrews Was Written To
The name of the book itself tells us that this book was written to the Jews, all of which are Hebrews. These were Jews who had either seen Jesus, had seen the resurrected Jesus, had "tasted" of the heavenly gift by hearing or seeing some of the miracles and had either fallen away due to persecution or had returned to the sacrificial system of the old Mosaic Laws.  Many of these Jews who were still steeped in the rituals and regulations of the Old Testament may have been persuaded by what Paul called the Judiazers to keep the Law to complete their salvation. Essentially, these were Jewish Christians who could not quite separate themselves from the Law and still tried to keep sacrifices going due to either severe persecution from the Orthodox Jews or that they were still so used to this system that they had a difficult time ending the customs that they had been raised in.  Since this letter addressed the author or authors as being "from Italy", it could have been written to the Jews who were dispersed due to severe persecution or the fact that Jews were spread throughout the Roman Empire (13:24). This was called the Dispersion of the Jews.
The Purpose It was Written
The reason that Hebrews may have been written was to reveal that the need to keep continual sacrifices going was no longer necessary because of the once-and-for-all supreme sacrifice of Jesus Christ. The old sacrifices had to be done over and over and never really took away the sins.  These sacrifices simply covered the sins but Jesus substitutionary sacrifice took away the sins forever and so they didn't need to keep repeating what was done already for all time by Jesus Christ.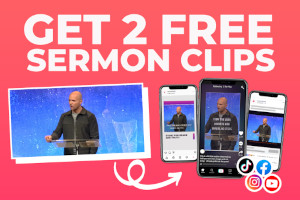 Hebrews Outline
The supremacy of God's Son, Jesus Christ…superior to all the angels and to all things created
1:3-4 "He is the radiance of the glory of God and the exact imprint of his nature, and he upholds the universe by the word of his power. After making purification for sins, he sat down at the right hand of the Majesty on high, having become as much superior to angels as the name he has inherited is more excellent than theirs."
The Captain and Founder of Our Salvation
2:10-11 "For it was fitting that he, for whom and by whom all things exist, in bringing many sons to glory, should make the founder of their salvation perfect through suffering.  For he who sanctifies and those who are sanctified all have one source. That is why he is not ashamed to call them brothers."
2:14b-15 "through death he might destroy the one who has the power of death, that is, the devil, and deliver all those who through fear of death were subject to lifelong slavery."
Jesus, Greater than Moses
3:1b-3 "consider Jesus, the apostle and high priest of our confession,  who was faithful to him who appointed him, just as Moses also was faithful in all God's house.  For Jesus has been counted worthy of more glory than Moses—as much more glory as the builder of a house has more honor than the house itself."
Jesus the Great High Priest Superior to Aaron
4:14-16 "Since then we have a great high priest who has passed through the heavens, Jesus, the Son of God, let us hold fast our confession.  For we do not have a high priest who is unable to sympathize with our weaknesses, but one who in every respect has been tempted as we are, yet without sin.  Let us then with confidence draw near to the throne of grace, that we may receive mercy and find grace to help in time of need."
5:7-10 "In the days of his flesh, Jesus offered up prayers and supplications, with loud cries and tears, to him who was able to save him from death, and he was heard because of his reverence.  Although he was a son, he learned obedience through what he suffered.  And being made perfect, he became the source of eternal salvation to all who obey him, being designated by God a high priest after the order of Melchizedek."
Jesus Christ, the Anchor of our Soul
6:17-20 "So when God desired to show more convincingly to the heirs of the promise the unchangeable character of his purpose, he guaranteed it with an oath, so that by two unchangeable things, in which it is impossible for God to lie, we who have fled for refuge might have strong encouragement to hold fast to the hope set before us.  We have this as a sure and steadfast anchor of the soul, a hope that enters into the inner place behind the curtain, where Jesus has gone as a forerunner on our behalf, having become a high priest forever after the order of Melchizedek."
The Order of Melchizedek and Permanence of Jesus' Priesthood
7:23-27 "The former priests were many in number, because they were prevented by death from continuing in office, but he holds his priesthood permanently, because he continues forever.  Consequently, he is able to save to the uttermost those who draw near to God through him, since he always lives to make intercession for them.  For it was indeed fitting that we should have such a high priest, holy, innocent, unstained, separated from sinners, and exalted above the heavens.  He has no need, like those high priests, to offer sacrifices daily, first for his own sins and then for those of the people, since he did this once for all when he offered up himself."
The New and Better Covenant
8:6, 11b-12 "Christ has obtained a ministry that is as much more excellent than the old as the covenant he mediates is better, since it is enacted on better promises for they shall all know me, from the least of them to the greatest.  For I will be merciful toward their iniquities, and I will remember their sins no more. In speaking of a new covenant, he makes the first one obsolete. And what is becoming obsolete and growing old is ready to vanish away."
Redemption Through Christ's Own Blood
9:12-15 " [Christ] entered once for all into the holy places, not by means of the blood of goats and calves but by means of his own blood, thus securing an eternal redemption. For if the blood of goats and bulls, and the sprinkling of defiled persons with the ashes of a heifer, sanctify for the purification of the flesh, how much more will the blood of Christ, who through the eternal Spirit offered himself without blemish to God, purify our conscience from dead works to serve the living God. Therefore he is the mediator of a new covenant, so that those who are called may receive the promised eternal inheritance, since a death has occurred that redeems them from the transgressions committed under the first covenant."
Christ's Once and for all Sacrifice
10:11-14 "And every priest stands daily at his service, offering repeatedly the same sacrifices, which can never take away sins.  But when Christ had offered for all time a single sacrifice for sins, he sat down at the right hand of God, waiting from that time until his enemies should be made a footstool for his feet.  For by a single offering he has perfected for all time those who are being sanctified."
Salvation is by Faith
11:1, 13-16 "Now faith is the assurance of things hoped for, the conviction of things not seen.  For by it the people of old received their commendation. These all died in faith, not having received the things promised, but having seen them and greeted them from afar, and having acknowledged that they were strangers and exiles on the earth.  For people who speak thus make it clear that they are seeking a homeland.  If they had been thinking of that land from which they had gone out, they would have had opportunity to return.  But as it is, they desire a better country, that is, a heavenly one. Therefore God is not ashamed to be called their God, for he has prepared for them a city."
Jesus, the Founder and Perfecter of Our Faith
12:2, 28-29 "looking to Jesus, the founder and perfecter of our faith, who for the joy that was set before him endured the cross, despising the shame, and is seated at the right hand of the throne of God. Therefore let us be grateful for receiving a kingdom that cannot be shaken, and thus let us offer to God acceptable worship, with reverence and awe, for our God is a consuming fire."
Sacrifices Pleasing to God
13:10-16 "We have an altar from which those who serve the tent have no right to eat.  For the bodies of those animals whose blood is brought into the holy places by the high priest as a sacrifice for sin are burned outside the camp.  So Jesus also suffered outside the gate in order to sanctify the people through his own blood. Therefore let us go to him outside the camp and bear the reproach he endured.  For here we have no lasting city, but we seek the city that is to come.  Through him then let us continually offer up a sacrifice of praise to God, that is, the fruit of lips that acknowledge his name.  Do not neglect to do good and to share what you have, for such sacrifices are pleasing to God."
Hebrews Summary and Conclusion
4:6-13 "Since therefore it remains for some to enter it, and those who formerly received the good news failed to enter because of disobedience,  again he appoints a certain day, "Today," saying through David so long afterward, in the words already quoted, "Today, if you hear his voice, do not harden your hearts."  For if Joshua had given them rest, God would not have spoken of another day later on. So then, there remains a Sabbath rest for the people of God, for whoever has entered God's rest has also rested from his works as God did from his. Let us therefore strive to enter that rest, so that no one may fall by the same sort of disobedience.  For the word of God is living and active, sharper than any two-edged sword, piercing to the division of soul and of spirit, of joints and of marrow, and discerning the thoughts and intentions of the heart.  And no creature is hidden from his sight, but all are naked and exposed to the eyes of him to whom we must give account."
Conclusion
My own personal conclusion to the book of Hebrews is given in Hebrews 4:7c and 4:13 "Today, if you hear his voice, do not harden your hearts [because] no creature is hidden from his sight, but all are naked and  exposed to the eyes of him to whom we must give account". If you refuse to hear His voice today, then you give an account and the author or authors of Hebrews would tell you that today is the day for tomorrow may not come.  That day will be so terrible that even the Bible cannot completely describe the horror of it (Revelation 20:11-15) so I beg you to repent and trust in Him today while it is still called today (2 Corinthians 6:2).
Read more about Hebrews in this article: Hebrews 11: Bible Study On Faith
Resources: New International Version Bible (NIV) THE HOLY BIBLE, NEW INTERNATIONAL VERSION®, NIV® Copyright © 1973, 1978, 1984, 2011 by Biblica, Inc.™ Used by permission. All rights reserved worldwide