Fellowship with like minded believers is an essential element in God's Church. Our English word for fellowship comes from the Greek word koinonia. The root of this word, koinos, was regularly used in the ancient Greek language as a prefix with words like "family", "home", and "meeting". The word "koinos" is loosely translated as "in common" or "together". Adding the prefix makes new words like: "the same family", "a common home", or "a public meeting". Koinonia was also commonly used to describe the most intimate relationship of a marriage. So then, we can say that "fellowship" means "common fellows together" and even "a relationship of like-minded people". Let's see what some others have to say about Christian fellowship. Here are 22 Christian fellowship quotes.
"There are many elements that go into the total concept of fellowship, as it is described in the New Testament, but the sharing together in suffering is one of the most profitable. It probably unites our hearts together in Christ more than any other aspect of fellowship."  ~ Jerry Bridges

"We get in the grip of doubt and straightway we turn from the fellowship of those who know the Lord to the fellowship of those who confessedly do not know Him."  ~ Clovis G. Chappell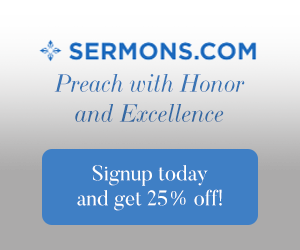 "God is faithful, by whom you were called into the fellowship of his Son, Jesus Christ our Lord." ~ 1 Corinthians 1:9, The Holy Bible

"Make it a rule, and pray to God to help you to keep it, never, if possible, to lie down at night without being able to say: "I have made one human being at least a little wiser, or a little happier, or at least a little better this day."  ~ Charles Kingsley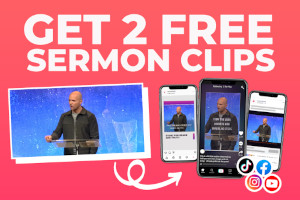 "Aloneness can lead to loneliness. God's preventative for loneliness is intimacy – meaningful, open, sharing relationships with one another. In Christ we have the capacity for the fulfiling sense of belonging which comes from intimate fellowship with God and with other believers."  ~ Neil T. Anderson

"If you are having difficulty loving or relating to an individual, take him to God. Bother the Lord with this person. Don't you be bothered with him – leave him at the throne."  ~ Chuck Swindoll
"Unity is necessary to the outpouring of the Spirit of God. If you have 120 volts of electricity coming into your house but you have broken wiring, you may turn on the switch, but nothing works – no lights come on, the stove doesn't warm, the radio doesn't turn on. Why? Because you have broken wiring. The power is ready to do its work…, but where there is broken wiring, there is no power. Unity is necessary among the children of God if we are going to know the flow of power…to see God do His wonders."  ~ A. W. Tozer

"Faith tolerates a moderate love of ones fellow man no more than it tolerates a moderate love between God and man."  ~ John McKenzie

"If in fellowship of service I seek to attach a friend to myself, so that others are caused to feel unwanted; if my friendships do not draw others deeper in, but are ungenerous (i.e., to myself, for myself), then I know nothing of Calvary love."  ~ Amy Carmichael

"Our love to God is measured by our everyday fellowship with others and the love it displays."  ~ Andrew Murray

"I want the whole Christ for my Saviour, the whole Bible for my book, the whole Church for my fellowship, and the whole world for my mission field."  ~ John Wesley

"Human fellowship can go to great lengths, but not all the way. Fellowship with God can go to all lengths."  ~ Oswald Chambers

"Fellowship means among other things that we are ready to receive of Christ from others. Other believers minister Christ to me, and I am ready to receive."  ~ Watchman Nee

"Behold, how good and pleasant it is when brothers dwell in unity! 2 It is like the precious oil on the head, running down on the beard, on the beard of Aaron, running down on the collar of his robes! 3 It is like the dew of Hermon, which falls on the mountains of Zion! For there the Lord has commanded the blessing, life forevermore."  ~ Psalms 133:1-3

"There is a brotherhood within the body of believers, and the Lord Jesus Christ is the common denominator. Friendship and fellowship are the legal tender among believers."  ~ J. Vernon McGee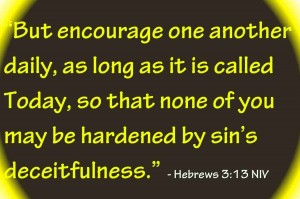 "When a Christian shuns fellowship with other Christians, the devil smiles. When he stops studying the Bible, the devil laughs. When he stops praying, the devil shouts for joy."  ~ Corrie Ten Boom

"Your fellowship with God flows freely when you're willing to forgive, but it gets blocked by unforgiveness."  ~ Joyce Meyer

"People go wrong in their fellowships before they go wrong in their doctrine."  ~ John R. Rice

"Some Christians try to go to heaven alone, in solitude. But believers are not compared to bears or lions or other animals that wander alone. Those who belong to Christ are sheep in this respect, that they love to get together. Sheep go in flocks, and so do God's people."  ~ Charles Spurgeon

"Now the full number of those who believed were of one heart and soul, and no one said that any of the things that belonged to him was his own, but they had everything in common."  ~ Acts 4:32, The Holy Bible
"We do not segment our lives, giving some time to God, some to our business or schooling, while keeping parts to ourselves. The idea is to live all of our lives in the presence of God, under the authority of God, and for the honor and glory of God. That is what the Christian life is all about."  ~ R. C. Sproul
"The Christian faith is meant to be lived moment by moment. It isn't some broad, general outline–it's a long walk with a real Person. Details count: passing thoughts, small sacrifices, a few encouraging words, little acts of kindness, brief victories over nagging sins."  ~ Joni Earekson Tada

Song of Fellowship
Some lyrics came to mind while I was pulling these quotes together. They are those that belong to the beloved hymn "Leaning on the Everlasting Arms". Watch and listen to the video in the upper right of this page, you will be so glad you did. Oh! If we could all be in Heaven singing this together in sweet Christian Fellowship.
Resources
The Holy Bible, English Standard Version
"Scripture quotations are from The Holy Bible, English Standard Version® (ESV®), copyright © 2001 by Crossway, a publishing ministry of Good News Publishers. Used by permission. All rights reserved."