There's just something about a love song; especially when it is written by a fellow believer.  It can take you right back to that moment when you first heard it or to a special time that you heard it for the one hundredth time.  A Christian love song may be one that is written by a Christian and sung to a loved one, or it may be a song about the amazing love that God offers to His children in the gift of His only begotten Son, Jesus.  My favorites are Christian love songs that have been written to the Lord. Great Christian love songs and hymns are often heard at weddings.
This article contains fifteen great Christian love songs.  I have included some lyrics and links back to web sites when possible. I hope you enjoy them as much as I do.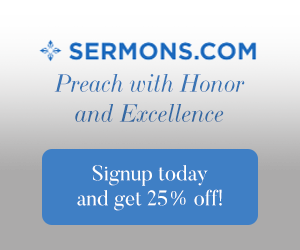 Featured Song: 1,000 Miles (Mark Schultz)

I chose this song to feature because it takes me back to July 2008. That is when my daughter Candi married Eric. It was a very hot  and stormy July day in the mid-west when she married this wonderful Christian man. We witnessed a wonderful wedding ceremony and then a lovely dessert reception. Eric is a photographer so there where many cameras and photos at the wedding, although this time he was not the man behind the camera. At the reception we watched a slideshow of Candi and Eric as they grew up. In the one that Candi helped to prepared she used the song "1,000 Miles" by Mark Schultz. This was the first time I had heard the song and so now I associate it with my Candi. What was so special about the presentation is that Candi was the one singing while the slide show played (with the help of her friends Ellie and Lydia). What was so memorable about this is that when the video began Eric leaned over to Candi and whispered "I know this song but I don't think this is the person who originally sang it" (not an exact quote). Candi's reply was "No????" and then it dawned on Eric that this was Candi singing. The look on his face said it all! She has a sweet and lovely voice, but she prefers to sing with others, so a solo is something extraordinary. With her permission you may enjoy her lovely voice with the video that I compiled to the right. I have included photos of our travels around the United States. Many of these places we have called home.
Another Day With You (

FFH

)
Sample Lyrics: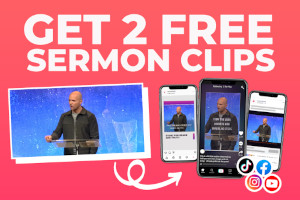 You are
Beautiful under this
Wonderful amazing sky
That I'm sure the Lord made just for you
And you are
Everything that I could
Ever dream about
And I thank God
For just another day with you

Listen to a quick sound bite here: Another Day With You
Sample Lyrics:
She'll change her name today.
She'll make a promise and I'll give her away.
Standing in the bride-room just staring at her.
She asked me what I'm thinking and I said "I'm not
sure-I just feel like I'm losing my baby girl."
She leaned over…gave me butterfly kisses with her mama there,
Sticking little white flowers all up in her hair
"Walk my down the aisle, Daddy-it's just about time."
"Does my wedding gown look pretty, Daddy? Daddy, don't cry!"
Oh, with all that I've done wrong I must have
done something right.
To deserve your love every morning and butterfly
kisses-I couldn't ask God for more, man this is what love is.
Listen to a quick sound bite here: Butterfly Kisses
Sample Lyrics:
Verse 1:
I would like to walk this world with you, always
Never want to be apart from you, O Lord
I am sometimes overwhelmed by Truth and Your ways
Could it be that I was made for You, I'm blown away
Chorus:
I am falling,
I am falling in love,
I am falling in love,
I am falling in love with You
Listen to "Falling" in its entirety here: Falling
Sample Lyrics:
Tomorrow morning if you wake up
And the sun does not appear,
I will be here.
If in the dark we lose sight of love,
Hold my hand and have no fear,
'Cause I will be here.
CHORUS
I will be here when you feel like being quiet;
When you need to speak your mind, I will listen.
And I will be here when the laughter turns to crying;
Through the winning, losing, and trying, we'll be together,
'Cause I will be here.
Listen to a quick sound bite here: I Will Be Here
Lead Me (

Sanctus Real

)
Sample Lyrics:
I look around and see my wonderful life
Almost perfect from the outside
In picture frames, I see my beautiful wife
Always smiling, but on the inside
Oh, I can hear her saying
Lead me with strong hands
Stand up when I can't
Don't leave me hungry for love
Chasing dreams, but what about us?
Show me you're willing to fight
That I'm still the love of your life
I know we call this our home
But I still feel alone
Listen to a quick sound bite here: Lead Me
Sample Lyrics:
When the lights go out, in
The universe
I'll be next to you,
I'll be next to you
And I'll Surrender myself… to You
I'll love you forever, I'll
Like you for always
For always,
Together we'll be
I'll love you
Forever, I'll like you for Always
For always, together we'll Be
Listen to "Love You Forever" in its entirety here: Love You Forever

O Perfect Love (lyrics Dorothy Gurney; music Joseph Barnby)
Sample Lyrics:
O perfect Love, all human thought transcending,
Lowly we kneel in prayer before Thy throne,
That theirs may be the love which knows no ending,
Whom thou forevermore dost join in one.
O perfect Life, be Thou their full assurance
Of tender charity and steadfast faith,
Of patient hope, and quiet, brave endurance,
With childlike trust that fears nor pain nor death."
Listen to the music to this sacred hymn here: O Perfect Love
Sample Lyrics:
I asked the Lord for someone,
and I always knew that in God's time and in God's way
it would be someone like you.
All my hopes and all my dreams
were suddenly fulfilled
It's almost unbelievable
our love is in his will.

Only God could love you more,
for he gave me this love I have for you.
What a blessing to know He's your Lord,
For only God could love you more, than I do. 
Listen to a quick sound bite here: Only God Could Love You More
Sample Lyrics:
The love of God is greater far
Than tongue or pen can ever tell;
It goes beyond the highest star,
And reaches to the lowest hell;
The guilty pair, bowed down with care,
God gave His Son to win;
His erring child He reconciled,
And pardoned from his sin.
Chorus:
O love of God, how rich and pure!
How measureless and strong!
It shall forevermore endure
The saints' and angels' song.
Listen to the music for this hymn here: The Love of God
Sample Lyrics:
You have my heart
And I am Yours forever
You are my strength
God of grace and power
And everything You hold in Your hand
Still You make time for me
I can't understand
Praise You God of Earth and sky
How beautiful is Your unfailing love
Unfailing love
And You never change God You remain
The Holy One
My unfailing love
Unfailing love
Listen to a quick sound bite here: Unfailing Love
When God Made You (Michael David O'brien & John Edward Carswell)
Sample Lyrics:
Its always been a mystery to me,
How two hearts can come together,
And love can last forever.
But now that I have found you I believe,
That a miracle has come when God sends the perfect one.
So gone are all my questions about why,
And I've never been so sure of anything in my life
Oh I wonder what God was thinking, when he created you.
I wonder if He knew everything I would need,
Because he made all my dreams come true.
When God made you, He must have been thinking about me.
Listen to a quick sound bite here: When God Make You
When Love is Found (Brian Wren & Hal Hopson)
This song is based upon an Old English Traditional Melody to the tune of "O Waly Waly".  The title is also known as "The Gift of Love".  It is a popular wedding hymn.
Sample Lyrics:
When Love is found and hope comes home,
sing and be glad that two are one.
When love explodes and fills the sky,
praise God and share our Makers joy.
When love has flowered in trust and care
build both each day, that love may dare
To reach beyond homes warmth and light
to serve and strive for truth and right. 

Listen to a quick sound bite here: When Love is Found
You're My Little Girl (

Go Fish

)
Sample Lyrics:
The ones you love they let you down
And I want you to know that I¹m sorry
The choices that they made were wrong
You were caught in the middle and I¹m sorry
So when the anger and the pain
Get the best of you
I know it seems like you¹re all alone
But I am feeling it too
Chorus
'Cuz you're my little girl
You¹re the one that I created
No one in this world could ever be like you
When you're cryin' in the night
All you need to do is call me
I¹ll be there for you
'Cuz you¹re my little girl
Listen to a quick sound bite here: You're My Little Girl
Sample Lyrics:
And I've waited a long time
To find someone who's got a heart like yours
And just when I'm satisfied that you're mine
You show me that there's something more
You've showed me life in things I've known before
But I hope our love is something more
There'll be a time you'll want to give away your life
Just like Jesus dying for His bride
She was worth more than anyone could see
You're that way to me
Was This Article Helpful?

If this article was helpful to you, please consider linking this article to your own blog or sharing this through the social buttons to the left. You might also find some of these other good love related articles helpful:
Resources
www.youtube.com "1000miles" by Mark Schultz